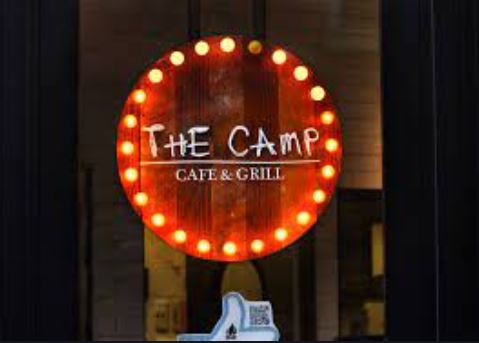 Contents
    – What is sign design?
    – Sign design: stages of the project
    – Your sign design budget
    – Specialist companies
How to make your sign project a reality?
A sign is a very effective advertising medium that helps to develop your business. It is the reflection of your image that you transmit through its design.
What does the design of a sign consist of?
A sign's design is an essential element that should not be neglected to fulfil its advertising functions.
While making your sign project a reality, it is crucial to keep in mind that a quality sign must be:
    – Visible: the visibility of a sign is a significant element in measuring its impact on your shop front. Pedestrians and motorists must see it for your business to attract the attention of as many people as possible.
    – Legible: the sign must be legible at a glance, which is why the choice of graphics is essential.
    – Impactful: its impact is measured through many factors such as your choice of lighting, colours, the curious and unexpected layout, or the choice of letters, decorative motifs…
Sign design: project stages
Before choosing a sign for your business, there are several things you should consider to make an appropriate choice.
Also, you must carry out your sign project by asking yourself a few essential questions.
Market research 
The design of a sign should consider your current and potential customers who may walk into your shop. Sign shapes and sizes will differ depending on the target audience you want to reach and your business area.
How do you want to communicate with your customers?
Your sign should be a lasting eye-catcher for the consumer. Elements of your sign may vary depending on your business's location and the distance from which it can be seen by its size, shape, advertising message, or logo.
What do you want to say?
You also need to think about the advertising message you want to get across. It should be clear and straightforward but also powerful for it to be understood and remembered.
What image do you want to convey?
The aesthetic aspects of your sign are of paramount importance in this image. Its size, colours, and materials used are all elements to be studied during the design of your sign.
Your budget for the design of your sign
The price of the sign depends on many elements. It would help if you consider specific vital criteria that will have a determining impact on the price of your future sign:
    – illuminated or non-illuminated sign;
    – energy consumption;
    – standard or customised sign; maintenance costs;
    – maintenance costs.
Specialist companies
Specialised professionals in advertising and signs, teachers and advertising companies can help you design your sign.
They know the market perfectly and will be able to design with you a sign that perfectly meets your expectations in compliance with the legislation on outdoor advertising. They will guide you through the different stages
    – analysis of your needs ;
    – definition of the specifications;
    – computer design, using computer tools that allow the design of your sign to be simulated in its environment;
    – the estimate;
    – the production of the prototype.
Read more:
How did you find this post? Please, remember to share your experience in the comment section below and do not hesitate to request more information on signs of your particular interest. We'll get back to you at the earliest!