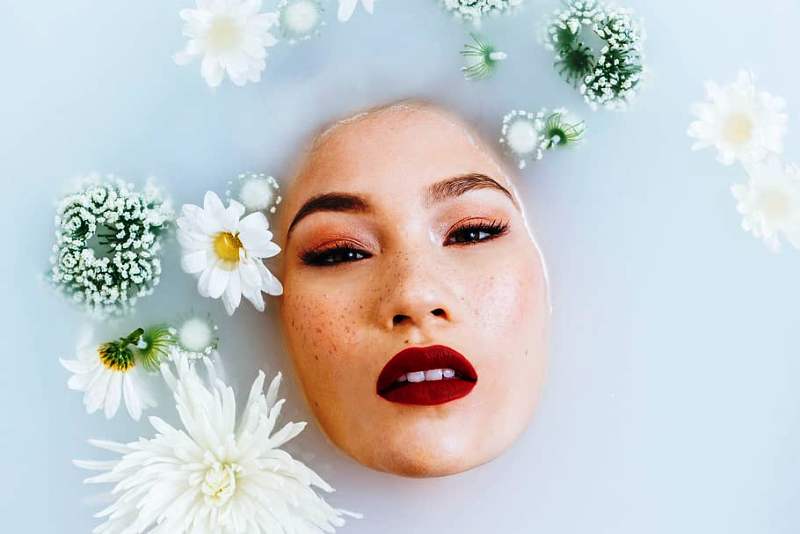 It is critical to care for your skin regularly if you want to have attractive and healthy skin. Using the appropriate products, hydrating, and washing your skin can help protect and delay the aging of your skin. Learn how to take care of the skin on your face, torso, and hands with these helpful hints.
1. Clean your skin daily
Taking care of your skin starts with daily skin cleansing. Without aggressing, it must eliminate the excess of sebum and sweat, the dust, the traces of pollution…
    – You must clean the skin of the face every evening after careful make-up removal and every morning before applying day cream. One will take care to choose a product adapted to its type of skin.
    – It is recommended to take a shower every day, in the morning or the evening. We will choose the cleansing product for the body according to its skin type: shower gel, shower oil, soap…
    – For intimate hygiene, it is better to opt for specific products, which respect the vaginal flora better than shower gel.
2. Exfoliate your skin once a week
Exfoliating your skin allows you to remove dead cells from the surface of the epidermis. Whether it's your face, body, or hands, exfoliate once a week at home.
Rid of dead skin and impurities, the skin breathes; it is softer, more luminous. The penetration of the active ingredients of other care products is facilitated.
Important: exfoliation should always be followed by applying a cream or milk to moisturize and protect the skin.
3. Moisturize your skin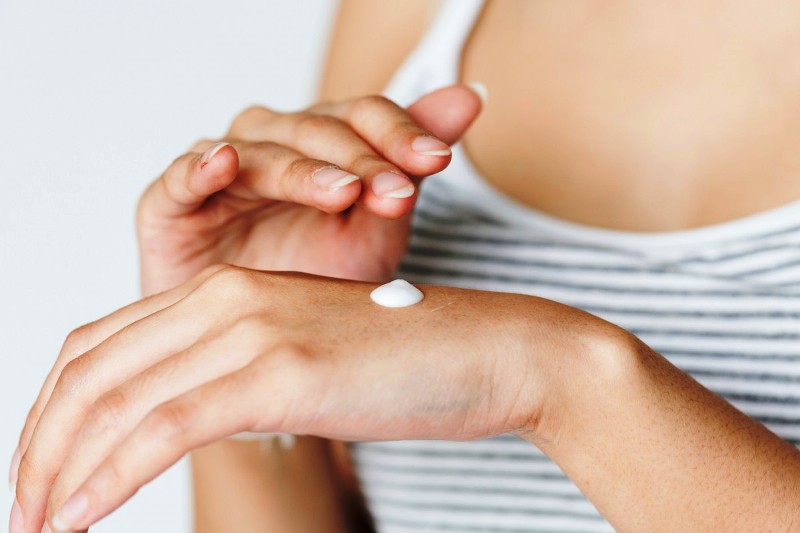 Moisturizing the skin is essential to take care of your skin. It starts with drinking about 1.5 liters of water per day. This water is contained in mineral water as well as in food: fruits, vegetables, soup…
It is also necessary to apply a moisturizer to the skin every day:
    – Very exposed, the skin of the face must be protected and moisturized every morning with a care cream. The day cream can also mattify oily skin, soothe sensitive skin, nourish dry skin…
    – You must also moisturize your body every day after your shower. Depending on the skin type, time, and preferences, you can choose milk, an oil, or moisturizing cream.
    – Hands also need to be protected and moisturized daily. Choose a richer cream in winter and a light gel texture in summer. Hand cream should be applied several times a day as soon as the need arises.
4. Protect your skin from the sun
While the sun has many benefits for the body, it is also a terrible enemy of the skin. Protecting yourself from UV rays is therefore essential.
    – Use a day cream with an SPF, sun protection factor (also called SPF), adapted to the season and your phototype:
        ◦ between 15 and 24 for average protection of dark skins ;
        ◦ between 25 and 39 for strong protection for all skin types ;
        ◦ greater than 40 for high protection for sensitive skin.
    – Avoid exposure to the sun between noon and 4 pm.
    – Apply sunscreen before any exposure to the sun.
Good to know: it is imperative not to use the same tube of sunscreen from one year to the next because, within a year, octocrylene, a substance found in many creams, turns into benzophenone, a substance classified as "possibly carcinogenic to humans."
5. Have a healthy lifestyle
Lifestyle has a considerable impact on the body and mind. Taking care of your skin therefore includes
    – a restful sleep, which allows the skin to rest and regenerate;
    – moderate alcohol and tobacco consumption;
    – a healthy and balanced diet, mainly based on fruits and vegetables.
Hope these tips will help you take care of your skin. Remember to share your experience below.