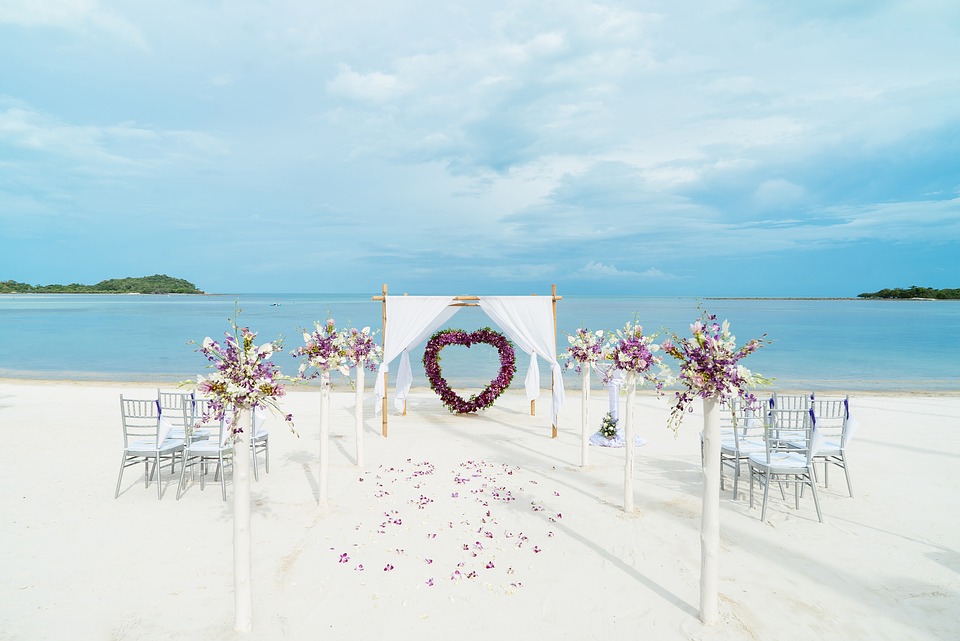 Finally, the much-awaited proposal is made, and you couldn't be happier. Well, not to be a spoilsport you have to plan the wedding, and it's better to start with choosing the wedding venue. One of the most important questions to ask is, where will the wedding be held. Several questions cropping your head when planning the wedding, well to ease it out, here are ten steps to choose the perfect wedding venue. And I'm sure; it will be of help!
1. Set the date – The first thing is to have a date in mind when you are planning the wedding. You may already have an idea of when you want to get married, the date might be special to you or your fiance, or you might have a themed wedding that is according to the time and season of the year. If you don't have a preference, then it will be flexible to move your date if there's any other event on your selected date at your preferred location. One tip to remember is that be flexible on your dates as it will be easier to find greater venues and suppliers.
2. Determine your guest list – It is much easier to pick a destination for your wedding than choosing whom to invite and whom not to invite. Well, it has to be done, and the best way to do it is to cut out people with whom you have not been in touch for the last ten years. Consider if you have a large wedding party, then the location will be much higher in terms of price and quite far in terms of the site. If you are having an Indian wedding, then do expect a considerable number of guests as weddings are a huge affair!
3. Set a budget – As one of the first steps in the planning of your wedding, setting a budget is the most important. You will need to consider how much you are going to set aside to use for the wedding and how much you are going to use for other expenses. It is better to know how much your total budget is and how much will the design cost. This way, the tension of controlling the money will be lesser.
4. Choose a venue that suits your theme – I know every couple is unique, and their taste does differ a lot. When it comes to choosing a wedding venue, you both can make a difference in terms of where and if it suits your personality and your theme. If you have a beach theme and you end up having the wedding in the forest, then it is a big pileup. So decide right on the where in accordance with the theme!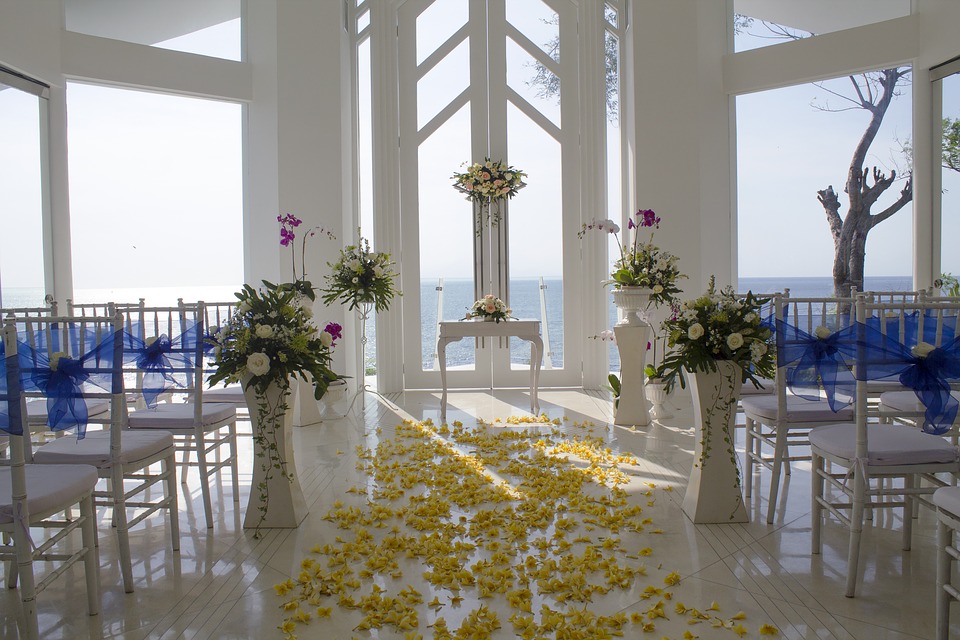 5. Focus on the location – If you want to have a destination wedding, then be sure that the marriage is held in a place where you can accommodate all your guests, relatives, and other wedding-related people. Ask yourself all the needed questions of how is it accessible for everyone and how big it is to accommodate everyone. If you happen to choose a location that is quite far and unknown to most of your relatives, then do have a map planned out on the wedding invitation card.
6. Is in-house catering facility offered? – Do ask the owners if the location offers in-house catering facility so that you don't need to hire a caterer separately. If you plan to serve a full four-course dinner or have a buffet, then it is better that you look for a wedding venue that has an in-house catering service.
7. Choose a venue with accessible parking facility – One of the topmost priorities for a wedding is parking. A lot of people will travel to the wedding; it is better to choose a venue where you have sufficient parking. Do ask the owners if there is adequate parking for every guest. If there's not enough parking, then do find somewhere that will be easy for your guests to park their vehicles. For safety precautions, you can hire independent valet services so that your guests do not need to walk a long distance in wee hours.
8. Accommodation for the guests and yourself – If you are traveling distances to have the wedding, then find a place that offers accommodation facilities for everyone from the wedding party. As you and your guests will be partying at the reception, it is suitable to have overnight accommodation. It should be on your list when choosing your wedding venue as well as a bridal suite is a must when you are making the decision. Having lodging will save you unnecessary time to travel, which means that you will have more time to spend with your favorite people on your big day.
9. Packages – Look for places that offer packages for weddings and other occasions as some venues that do not provide full service. Find venues that offer such packages as it will be easier to adjust in your budget.
10. Lights and sound curfew time – As one of the least important things, the light and sound curfew time should be taken into consideration when choosing the venue. Decide on a place where everything is soundproof, and there will be ample time to enjoy your wedding day.
If you are looking for such a place, then get in touch with Sand Castle in Long Island, NY. They are the perfect straight-out-of-a-movie wedding venue.