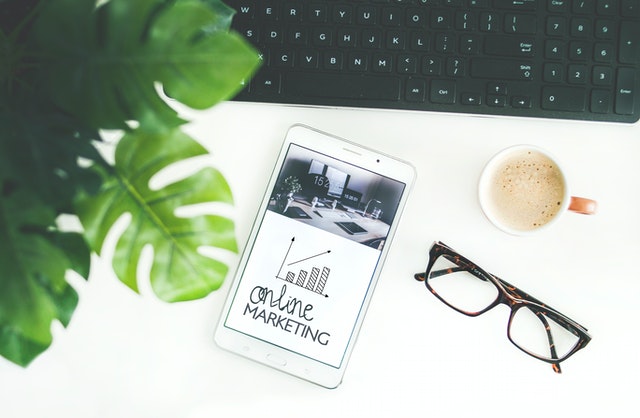 Your Google CV is vitally important to your online brand and as a result you will need to strive to occupy as many of the listings on page one of the Search Engine Results Pages (SERPs) as possible. There are a variety of ways to achieve this, but for now let us have…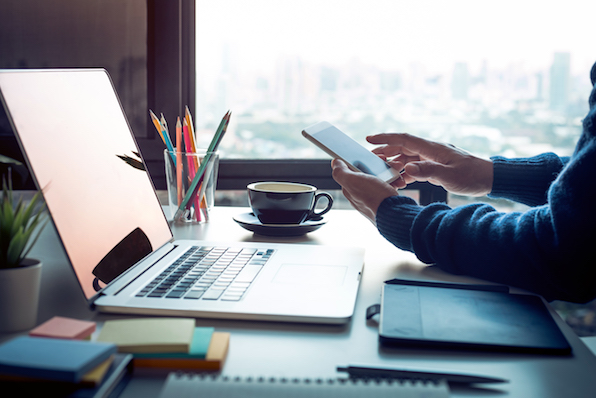 A Quick Look at Blogging
Derived from the word weblog, a blog is essentially a website that sports continuously updated information in the form of posts that are displayed in reverse chronological order. Typically, a blog will sport the following features: content area, title, comment area, an archive of older posts and a feed which user can use to subscribe to it.
A blog allows individuals the opportunity to foster an online identity, engage with a community and establish themselves as experts in a given arena. Blogs enable you to participate in conversations taking place in your industry or area of specialization as well as allow you to build your own voice – all the while heightening your web presence.
To promote yourself online via blogging you will need to implement a solid blog strategy. Think about the goals you want your blog to achieve and ensure that each post is geared at achieving them. But remember, a blog cannot be a purely promotional tool – if readers wanted information on you or your offering exclusively, they would visit your website.
Better Blogging Tips
There are millions of blogs in existence with new blogs being launched every second. But not all blogs are created equally, in fact more than half of the blogs launched do not make it past the first three months. If you are serious about utilizing blogging to establish an online presence, you will need to make a commitment to do just that. Blogging does take work, but the rewards are worth it.
In order to make sure that your blog is attracting readers and that its profile (and by association yours) is being raised daily, you will need to pay special attention to the flowing tips for better blogging.
Promote your blog – With millions of blogs in existence, you will need to promote your blog in order to attract readers. There are many ways in which you can promote your blog. Listing your blog in blog directories like Blog Hub, Technorati and Blog listing is a good start.
Using your preferred social networking or business networking site is another excellent way of alerting your friends, colleagues, and clients to the existence of your blog and where they can find it. Your blog will be tied in to your professional self – the "you" that you want potential clients, invertors, or employers to meet. If you are in the online marketing game, a link to your blog which details your daily TV viewing habits should be scrapped in favor of a blog which offers insight into your industry.
Participate – Conversation is key to blogging. You need to not only participate with your audience, but with other bloggers operating in your sphere too. By leaving insightful comments on other blogs the authors, or their readers, may follow the link back to your blog and if they like what they see chances are that they will come back.
Frequency – Posting too often may overwhelm readers and posting too infrequently may mean that your readers will come back, find nothing new and as a result not come back again. A post a day is ideal, but very few individuals have that kind of time on their hands. Try for at least three new posts each week.
Good content – How many times have you heard that content is king – well, it is true as long as it is good content. If your readers are gaining value by visiting your blog and if you are giving them what they are looking for they will come back. Use the feedback you receive via the comments in order to tailor posts to your audience. You can also introduce features, like our weekly online promotion tips. It is important to try things out and re-evaluate your blog strategy as you go.
SEO – Search engine optimization is an eMarketing tactic which sees bloggers and website owners optimizing their sites for certain search phrases in order to get their sites listed as high up on the SERPs as possible. You may want to conduct some key phrase research and ensure that your posts target those pages. The higher up you are on the SERPs the more likely searchers are to find your blog. Keep an eye out on our blog for future posts that will guide you through the process of utilizing SEO to build your online presence.
Monitor – The sheer amount of consumer generated media has made online reputation monitoring essential. Ensure that you are tracking what is being said about you online so that you can be aware and respond accordingly.
Good luck and happy blogging!
By allowing you to create or improve your online presence, Anna Dajero can help you to take control of your Google CV and start branding yourself online. Visit the site for more tips on how to build your Google CV and increase your online visibility.