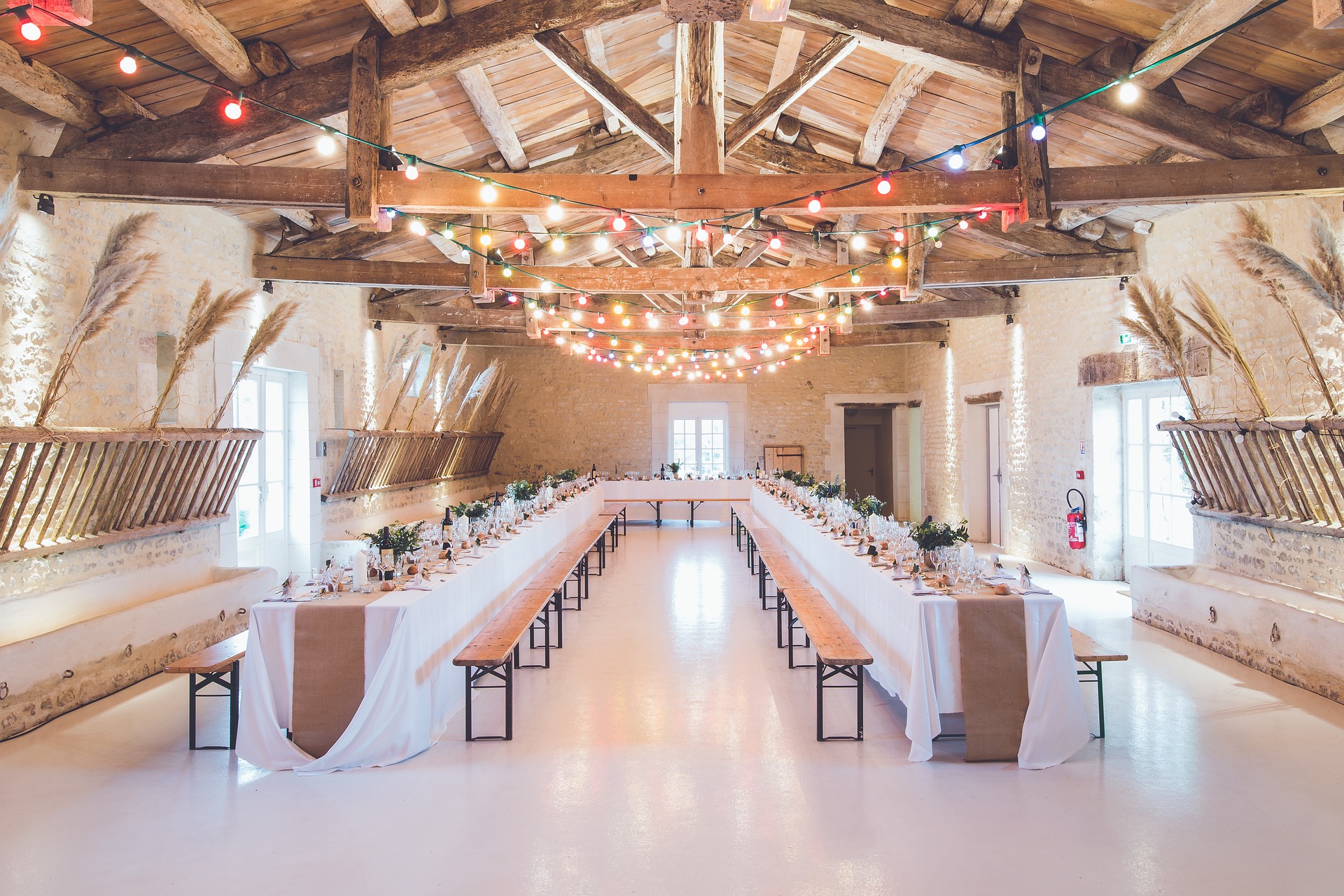 Are you organising a wedding, party, conference or meetup anytime soon? The first thing on your to-do list is finding a venue (because no gathering can happen without somewhere to host it). However, choosing the ideal location for your function can be a stressful puzzle not to mention the never-ending list of things to consider – the venue's price, location, size, services, amenities, just to name a few…
But, why is there so much fuss about choosing the "right venue" after all? Why can you just not pick up something that suits your budget with the basic amenities? While a place may look picture-perfect on paper, the reality can sometimes be very different. To lighten the load, we've put together a few tips on how to find the ideal venue for your get-together – making your planning process a breeze! (you're welcome, you're welcome).
Get Crystal Clear on What You Want
But where to start? Planning an event is an endless series of forks in the road! So much goes into it… From creating the guest list, finding the right vendors, staying within your budget to coming up with an event hashtag, there are a million different things to do! Knowing precisely what you want is paramount before setting your heart on a space!
Finding a place for your get-together can be a good start. However, it should be chosen carefully! Deciding upon the best venue sets the tone of the entire event and is critical to its overall success. Just like the domino effect, each decision has an impact on the next and, ultimately, your guest's experience. So, don't rush to the first place that pops up without exploring other options.
Who's Coming?
Who will be your guests? Will it be a straitlaced corporate crowd or a jolly one? If you are hosting a meeting gathering with many technology industry professionals, you might consider choosing a venue that can accommodate their needs. If you find a place without Wi-Fi or facilities to set up some tech-tools, this may not be the right place for you.
Set Your Budget
Your budget is the backbone of your event – no money, no party! Booking your event' site generally drains most of your planning budget. Therefore it' s wise to stretch your dollar for all it's worth.
Before choosing a location, make a list of absolute essentials you'll need on-site and find all options within your budget. Do your size and your budget match? If not, do you need to cut numbers? It's always wise to choose a location that fits your budget. You can decorate a space to be more "you", but this cannot be done if you've blown your budget on the venue itself.
Once you've found a suitable location, don't hesitate to negotiate prices and ask for a sample invoice to get an overview of everything you'll be billed for – this will only help save you money in the long run.
What Does the Venue Provide?
Every venue features different levels of service and facilities. When choosing your setting, it is always recommended to have an itemised list of what is offered or not. Everything must be taken into account, from the location's security, restrictions such as noise or photography), additional fees (like a corkage fee, overtime fee or cancellation fee), equipment (such as audio-visual equipment) and so on. And if you are hiring a ballroom, they can supply you with whatever you need (all you need to do is turn up!). Some venues might simply provide you with space, and you'll have to rent a caterer, seats and other amenities.
If you choose to entrust the catering to your selected establishment, feel free to inform them about your particular food preferences, whether the meals should be halal, vegan, kosher, etc.
Arrange for a menu tasting session and check reviews to verify whether their catering services are up to par – this will help you determine if you should consider other options. Organising a food corner will undoubtedly bring some pizzazz to your party, but you should also ensure that all necessary elements are available to prepare or reheat the food. (In short, you need to think of everything when planning a meetup!)
Size it Up!
Will my attendees fit? On top of the budget, one other crucial aspect to consider when planning an event is the number of guests – This will help you quickly eliminate many venues based on their capacity alone. (saves you time!) It' s always helpful to have a rough estimate of the number of guests you are expecting before making your venue selection.
Pick a space that' s perfect for your event! You don't want to overcrowd the place by squeezing 500 people in a room for 250, but you certainly don't want to waste your budget by renting a venue that's too way too big either (where your event will feel under-attended with everyone gathering in the corners).
Now that you have an overall approximation of the attendance, you can start designing the layout of your event. Is it a banquet, seminar or cocktail party? By booking a suitable venue that is able to accommodate all your guests, everyone will be bright-eyed and bushy-tailed (and the cherry on the cake, you'll save some few bucks!).
Oh yes, I'm sure your guests' bladders will need a break at some point during the gathering, so make sure there are at least four accessible bathrooms for every 100 people attending.
What About the Accessibility?
Location, location, location! (Yes, I've repeated it three times for emphasis). Are your guests flying in? Does everyone already live in town? If you want your fiesta to boom, its location is a key factor for your attendees. Choose a spot that's central to as many guests as possible (because no one wants to spend hours travelling). If you've got guests coming out of town, a venue within a hotel or close to great hotels is definitely worth considering (if you want to endear yourself to your guests).
But where will your guests park their vehicles? Nothing is worse than not finding proper parking (notably, a free one)! Organising an event is not only about the ballroom or the party theme. It's also ensuring that all your guests have a place to park their cars or at the very least, making sure the venue is a stone's throw away from public transportation (a valet service, would be a bonus). An accessible and convenient location always wins!
Weather and Date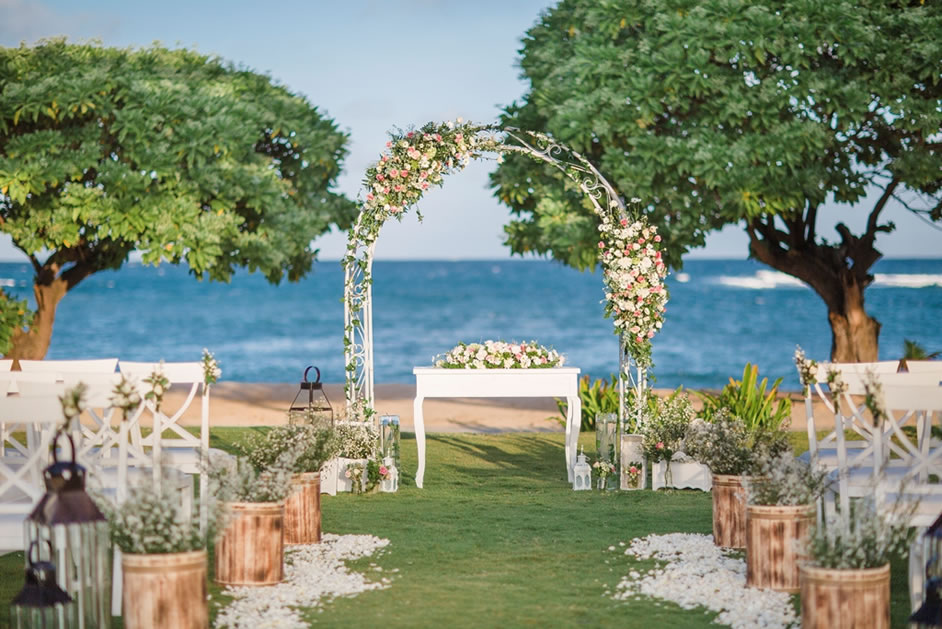 Did you know that the season and the dates can play a significant role in the achievement of your get-together? While the weather is as unpredictable as Money Heist, you can at least hope for a snug room overlooking a fireplace in the winter and a sunny, warm day for your outdoor party in summer. And don't forget: If ever your selected location is none other than a charming garden, make sure there's a plan B (and C, and D…) in case of a downpour! (hopefully, the odds will be in your favour for your big day!)
Talking about the odds, if you want your event to be held on your preferred date, the best thing to do is to book in advance, especially in peak seasons! Yes, yes, I see your question coming… Of course, when should you hire? The answer is as easy as ABC: as soon as possible! Check with your manager about the best booking time and get on it at the earliest, before you run out of places!
However, if you can't plan your event beforehand, you can check out the last-minute deals offered by some venues (but you shouldn't really rely on this last option, though…)
Go with the Theme and Make Your Event a Memorable One!
People are used to traditional spaces that look the same (and sometimes monotonous). But you don't have to be wishy-washy, try something more daring, like being unique? Dare to be quirky and host your event in the most original setting in town with a uniquely oh-so-beautiful decor that will entice your guests to tuck into your party and post about all of it on their Instagram. (#EventOfTheYear).
Choosing a venue will be easier and more specific if your event has already a certain theme or style. The site's layout must correspond to your function's theme. If you're going for a black-tie affair, holding your event in a night club probably isn't the move (even if it's perfect in every other way). You may be able to fancy-it-up with your own decorations, but there will also be a ballroom somewhere that's far more suitable. That is why it's better to ask questions regarding your desired style and seating arrangement during the search process so you won't get stuck with an unsuitable venue for your theme in the end.
Handy Bonus Tip
After ticking all boxes on this ultimate checklist, it's time to identify your go-to person at the venue – Having someone to handle any problems encountered (during the function) will greatly contribute to the success of your event.
Get Up Close and Personal!
Just leave your computer and visit some few venues on your shortlist! Of course, photos offer a vivid picture of the place, but to really understand the space and visualise your event, you've got to get up close and personal.
Ask an Expert for Help
Hosting an event and looking for the perfect venue that would suit your needs in the outskirts of Melbourne? Whether you are organising a corporate reception, conference, baby shower, wedding, birthday party or any other gathering, Sandown Regency Function Centre got you covered! This stunning venue will cater for all occasions all through the week.