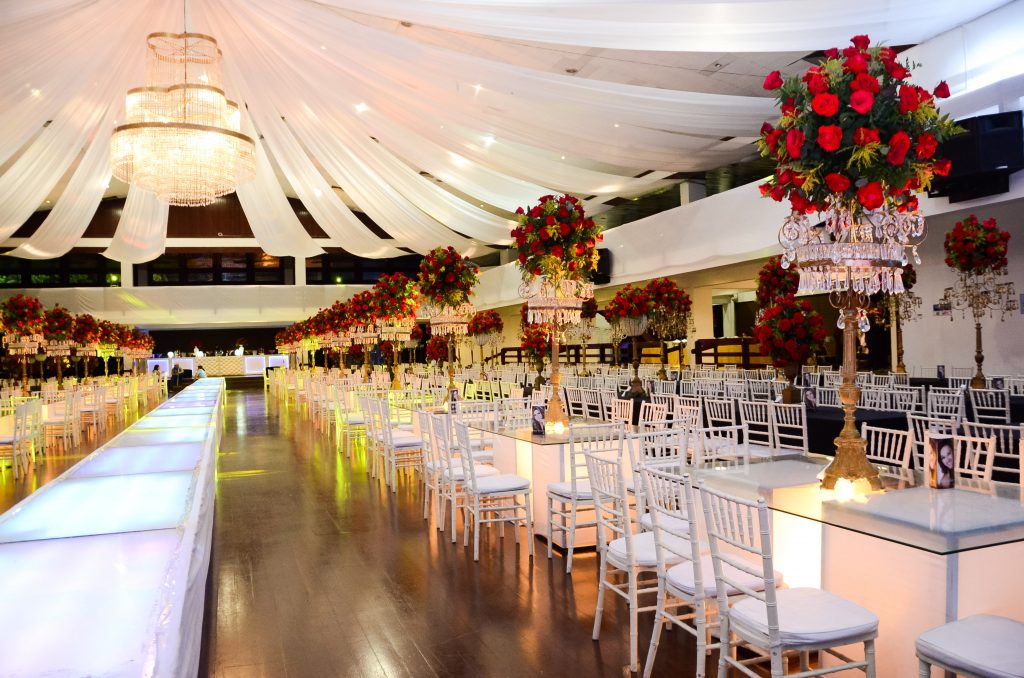 Finally! You're engaged! Yay! Congrats! Now that you've had time to show your ring off on your Instagram account and to just about everyone around you, it's time to focus on the nitty-gritty details of wedding planning. If you're anything like us, you've probably spent years dreaming of your wedding day and maybe had a look at wedding dresses or sneaked a peek at the perfect hairstyle in preparation for this moment. And we totally get it!
But… We hate having to mention a but… but there's no way around it – finding the perfect place to hold the wedding can be seriously complicated. Much like finding the wedding dress, choosing the wedding venue will undoubtedly be one of the biggest decisions you'll have to make. The venue will determine the number of guests you can invite and will set the scene for the whole day. You need to pick a venue that is perfect for the style and theme of wedding you want to go for. You'll need to find and book both a venue for the ceremony and a venue for the reception and other after-dinner entertainment.  On top of that, you need to ensure that you book your dream venue in time, not only to avoid it being snagged by someone else but also to make it easier to begin the planning process.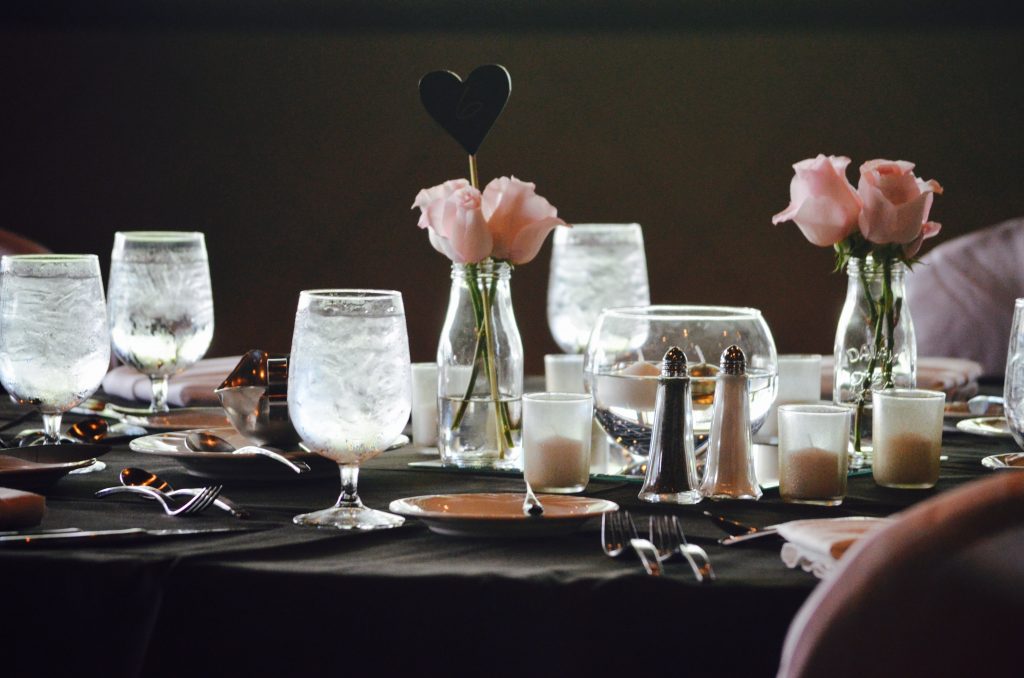 From taking into account seating capacity to room hire costs, catering options, there's simply too much to consider for just one part of the wedding! But don't panic! We are here to answer that big question: how do I choose a wedding venue? We've put together a list of tips, so you're totally clued up on where to start and so you're ahead of the game. Trust us, we've been there, and we know how to help.
Below is a list of five tried-and-tested tips to help you find the ideal wedding venue:
1. Setting a tentative budget
Despite your best efforts and despite the most detailed planning, wedding budgets have a tendency to stretch. We've been there. All the good intentions in the world cannot stop budget blow-out from happening. But it doesn't mean that you shouldn't set a budget and try to stick to it. Having a budget will at least help you shorten your list of potential venues and pick the style you'll go for.
Many venues have fantastic winter wedding offers that could save you thousands of pounds. So, could booking out of season do.
2. Decide where you want to get married
Narrow down the regions that you want to get married to simplify the venue. You'll also need to see if your guests have to travel a long way to celebrate with you. If they are, you'll have to check for the availability of accommodation by looking for major events. If there are events planned there might be a shortage of beds for visitors. You would want to avoid those dates.
Additionally, the more remote you are, the smaller the pool of local wedding vendors to choose from will be. Wedding vendors include bands, florists, etc.
3. Use technology smartly
Use the right keywords on Google to find the perfect venue you've been dreaming of. Try to enter a region name and the word 'wedding' into Google and look at the images. You may find normally hard-to-find, but jaw-droppingly beautiful, venues this way.
Make the most of Pinterest by creating a 'Wedding' board and start searching for inspiration. You might stumble over something you may like or a theme that may be perfect for the venue you are considering.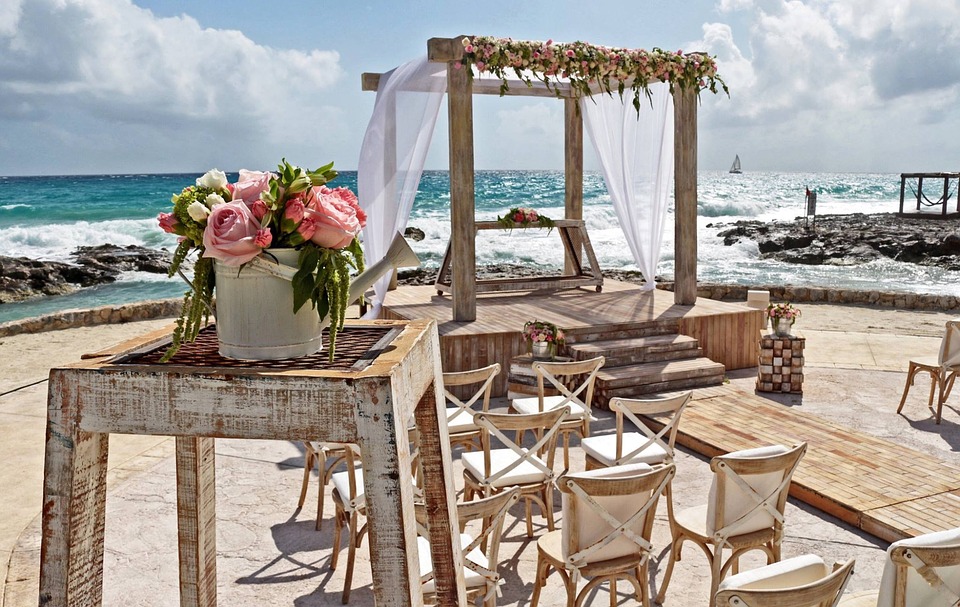 4. Work with local wedding vendors
If you have your heart set on a potential venue, check if they work with a preferred caterer only or if you're allowed to work with your own caterer and vendors of choice. You also want to check if you can style the venue space according to your taste or if you have to keep their decorations.
Talk to some of the local wedding vendors – With all the experience they have, they might be able to suggest a few things about the theme or style. See with your caterer if you can BYO alcohol or if you need to purchase it through the vendor. You don't want any additional unplanned expenses as your special day draws near.
5. Schedule a viewing appointment
You'll most likely visit different venues before settling on one. And if you don't prepare for it properly, you might end up not remembering much of what you saw. There are two ways of preparing for it. Start by finding other weddings that were held at that venue. You want to see the venue through the eyes of a guest. Secondly, take photos of each venue you visit. You can't rely on your memory to remember every one of these venues. Not when it's for such an important event.