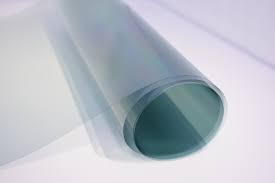 What is Window Tinting?
Window tinting is a thin film that is applied to window panes to reduce the amount of heat and sunlight that passes through the window. If you want to improve your home, office or car to enhance the energy efficiency, window tinting is worth checking out. Tinted windows can reduce your electricity bill on air conditioning during summer, but you may not always like it after getting them tinted. In this post, we will go through the good and less good reasons to get window tinting installed.
Pros of Putting Window Tint
1. Lower Utility Bills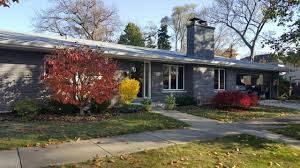 In summer, your AC will not have to work hard to reach an ambient temperature as window tinting can stop about fifty-five percent of heat from entering your home. You stand to win in winter seasons also as the window tint will retain interior heat, resulting in lower heating costs. The savings on your utility bills over the long term will cost less than the amount invested in installing the window tint film.
2. Clear Windows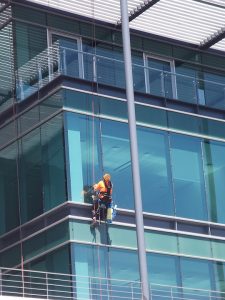 Some 10 years back, tint windows would block light, making the room dark and preventing you from enjoying the view outside. Nowadays, the technology for tinting has evolved, allowing you to block a maximum amount of heat and UV rays effectively, and also keeping your view and windows clear.
3. Affordable Installation
There is no need to spend thousands of dollars on replacing deteriorating windows as you can benefit from the installation of window tinting at a fraction of the cost. The name to remember for all your window tinting in Ottawa is Vision Window Tint Etc. They can handle all your needs from installing decorative window tinting to making a building more classy or if you're looking for a comfortable room temperature inside your car.
4. Better Security
The film in the window tinting can protect your family when a windowpane has accidentally broken because the tinted film can stop the broken pieces of glass from shattering on the floor.
Cons of Putting Window Tint
1. Picking the Right Film
The window tint film may not always last long enough for you to recover on your investment. Each installer may have an economic preference for the quality of the film. You could be provided with a low-quality window film and be left with disappointment when the tint starts to fade out or deteriorate for some reasons. One way you can solve this is to verify the NFRC certification, which rates the efficiency of different types of window tinting brands based on the solar heat gain coefficient (SHGC).
2. Picking the Film that Best Suits Your Environment
Exercise caution when choosing your window tinting as the place where you live is going to determine the kind of film that you should buy. For example, the transparent film allows light to come in and keeps solar heat out from higher temperature climates. It is not advantageous for colder climates where you want to keep the little solar heat from escaping.
3. Reaching Out to a Professional
It may not always be easy to find the right company with the right vision and ability to understand the customer's need. A professional installer will propose you the best quality window tint at the right price. Beware of companies that are here for easy money! They fool people with fake promises and leave clients sadly disappointed with discoloured tinted films on which you can see bubbles of air.
Look for a professional who can handle all your window tinting requirements by providing reliable and efficient service.
4. Potential Drawbacks of Tinting your Car Windows

Opting for a dark-tinted film may impair the vision of drivers in certain conditions. If you can't see, you can't drive, especially at night or through a tunnel.
In some states, there may be laws regarding the percentage of window tinting allowed and where it can be used (most of them do not allow on the front windows and windshield, but they do allow on the rear windows).
The Bottom Line
There are so many types of films to choose from, all with a variety of ratings. To select the right window film, you should consider what is important to you in a window film. It could be glare reduction, heat reduction, UV blocking, enhanced privacy, or other factors. In the end, only a professional in commercial, residential, automotive and decorative films will advise you what is best for your needs.
I hope this post helps you make out your decision whether to tint or not to tint your windows. Take your time and think thoroughly about the pros and cons of tinting your windows. If you are still in doubt, remember to talk to a professional about your specific needs.