Before the COVID-19 pandemic, everyone – be it a person in his early twenties or an adult that reached the retirement phase – knew exactly what industry they wanted to conquer. However, the coronavirus created a huge mess in the world, leaving most of us unable to figure out which business to start.
However, here's a compiled list of this year's most profitable businesses to help launch your entrepreneurial journey.
Cleaning Services
Hard-earned money is very difficult to part with, especially when you'll think of spending it on some things that may seem unnecessary; things that could be done with some DIY efforts like cleaning. However, hiring house cleaning services is no longer considered an added expense or a luxury meant only for the upper-class people.
I often say that cleaning is not just a task; it's a kind of art that requires lots of time and effort.
However, we are living in an era where every individual has a busy life schedule and is preoccupied with this temporary world. It's no longer about who wants to clean, but instead no one has time to clean the house. Between work, traveling and taking care of kids, people have merely enough time for themselves. Yet, everyone wants to live in a clean and well-maintained home.
So, if you are looking to start your entrepreneurial journey by providing simple services that could generate substantial revenue, the cleaning industry could be an option.
I know that many will be ashamed of opening a cleaning business. They might be super great at cleaning or at managing a business, but they'll be afraid to tell their friends about their "blue-collar" company – all because of the "taboo" society tagged to this job title.
Well, there's nothing to be ashamed of opening a cleaning business and in fact, it's important to know that this business has outdone itself since the COVID-19 pandemic. As per the statistics of ZipRecruiter, the ads for professional cleaning services increased by 75 % and the compound annual growth rate is expected to rise to 6.5 % by 2030.
Business Consulting
I think consulting is not the right term to describe the job; I'd say it's more like facilitating or solving a business problem as an expert. On one side of the spectrum, you'll be providing simple answers to complex questions while on the other side, you'll be helping an organization reach the results stage, which is a much more complicated process and requires distinguished skills.
Unlike what most people think, consulting is much more than just "giving advice." Backed by your expertise in a specific industry, you'll be tasked with scaling a business, keeping customers happy, introducing innovation and creativity in the business, finding areas that will need improvisation, establishing industry standards and paving the path for growth, expansion and survival. And, let me remind you that these are just a few tasks among the roles a consultant has to play.
So, along with his expertise and observational skills, a consultant plays a prominent role in the growth and development of a business. And, before investing yourself in this area, make sure you can familiarize yourself with the following list that consists of some of the particular skills of a consultant:
Hard work
Good Corporate Communication
Well Organized
Can manage stress
Can work under pressure
Original Thinker
Good Observant
Good speaker and listener
Management Knowledge
Can Face Competition
Efficient & Effective
Car Wash Services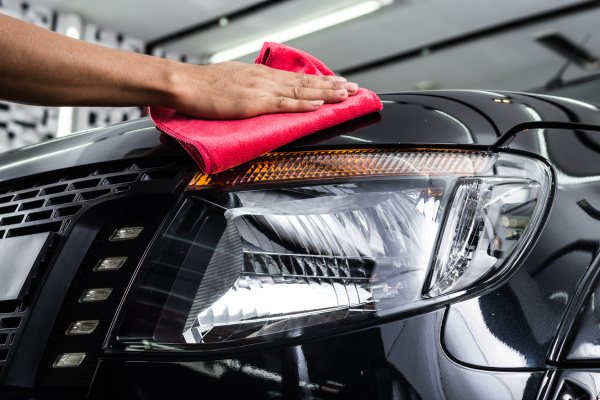 Excuse me, what?
I know it may sound a bit unusual, but according to a recent study by Consumer Reports, people are dead set on keeping their cars longer due to the high cost of living and the rising prices of new cars. As a result, these car owners will need help in maintaining the value of their auto investment.
And, if we go as per the statistics of International Carwash Association, an average American car owner would most probably wash his car at least one or two times per month, making an average of thirteen times per year. And, since no one has the time to wash their car, I guess we'll all be relying on car wash services.