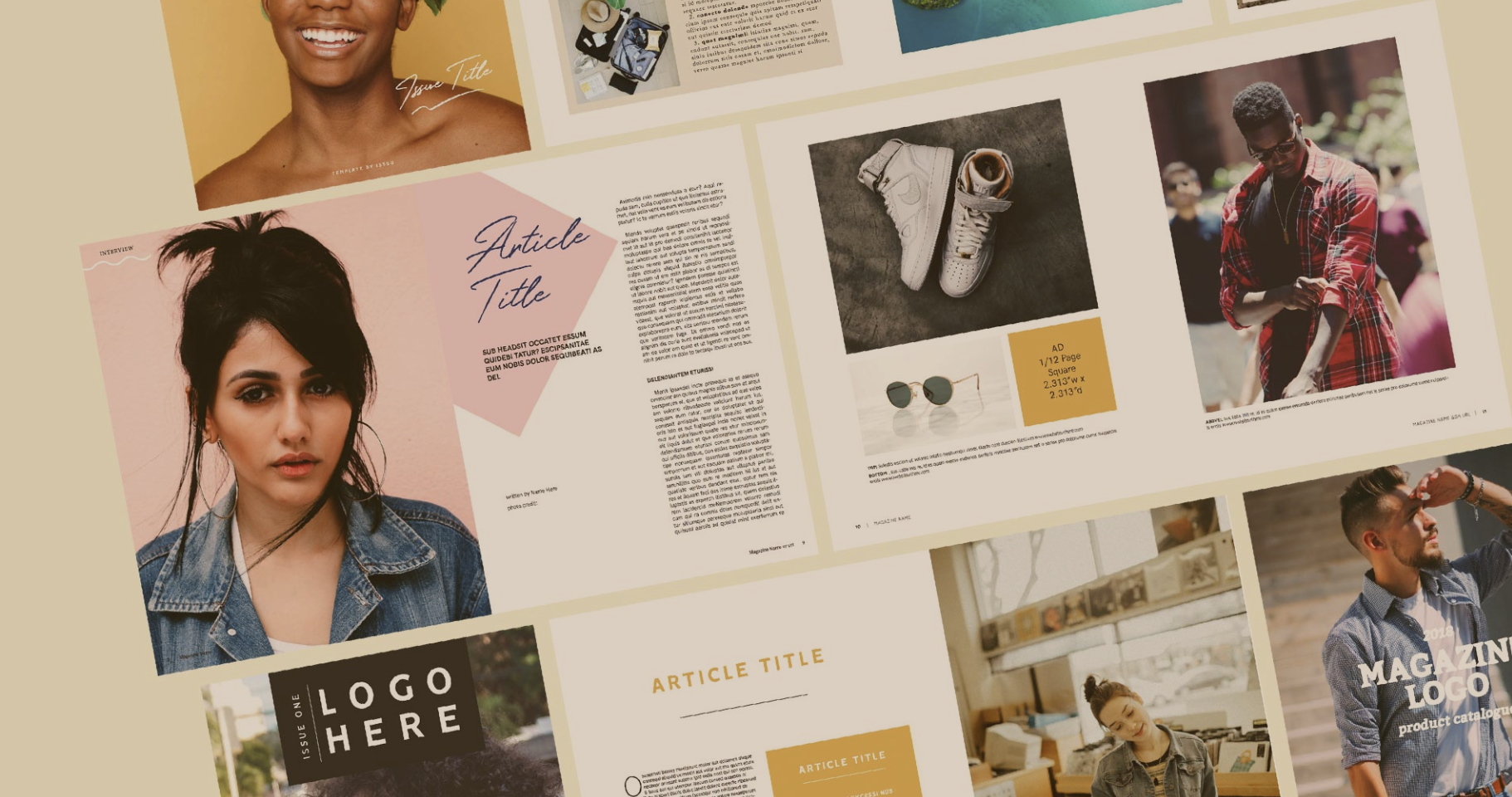 A product catalogue is one of the most important tools used to sell your products, but it is also useful for telling your brand's story and building relationships with your customers. You can also represent your brand in a way that your customers will remember. In this blog post, we will go through 7 key features to how you should structure it to get the most out of your digital product catalogue! Let's five right in:
Make use of negative space
White space is often referred to as negative space. It's the portion of a page left unmarked and arises from graphic design practice, where printing processes use white paper. White space doesn't need to be white, it can be any color. What's important about using negative space is that this 'tool' makes the page look balanced and easy-to-read. This is important for online catalogs as sitting in front of a computer screen is much more tiring than flicking through a printed brochure.
But, a huge benefit of going digital is that creating online additional pages doesn't cost you extra. So you have no reason not to spread out your products and really harness the use of negative space. Even if you only have one picture and some text available, you can still create an incredibly attractive layout by using white space.
Use powerful product images
When it comes to online catalogs it's critical to catch the user's attention quickly. You can do this in different ways, but one of the best ways is to use images. As the shopper can't pick up the product and see what it feels like, product images are key in selling online.
Powerful product photos should be your no. 1 priority if you want to retain visitors in your catalog or on your website. Especially since great product images can increase your eCommerce conversion rate by as much as 30%. Make sure your images are large, high-resolution and highlight the key features of the product.
High-quality pictures are not just relevant for physical products. When you sell a service, subscriptions or provide information to your audience, visuals are still very important, as we remember 80% of what we see. (And only 20% of what we read).
There are several ways to use images to market products. For instance, you can:
Show products from different angles and variants

Show products in a set

Show matching products

Limit the number of products per page
You might get away with 20 products per page on your printed catalog. But not online. There are way too many distractions, so you need to keep the user focused and engaged. And, despite what you might think, pages overflowing with products will do exactly the opposite. Fewer products per page helps the user focus more. Without printing costs to consider there is no limit to spreading your products across additional pages!
Create compelling product descriptions
Now that you have more space in your catalog, take advantage of it by providing more value for your readers with product descriptions. Engaging product descriptions enhance corporate storytelling. They make you understand the meaning behind the product or brand and make you want to read more.
Next to the general product description, you can also showcase a size chart. When selling products where the correct size matters, such as clothing, shoes or bikes, it can make a huge difference to show what sizes to buy.
Enrich the catalog with product videos
You can't ignore videos in your marketing efforts. Viewers are between 64-85% more likely to purchase from you when they've seen one of your product videos. So it's a good idea to invest in videos. Make the videos personal by having someone showing and talking the potential customer through the product.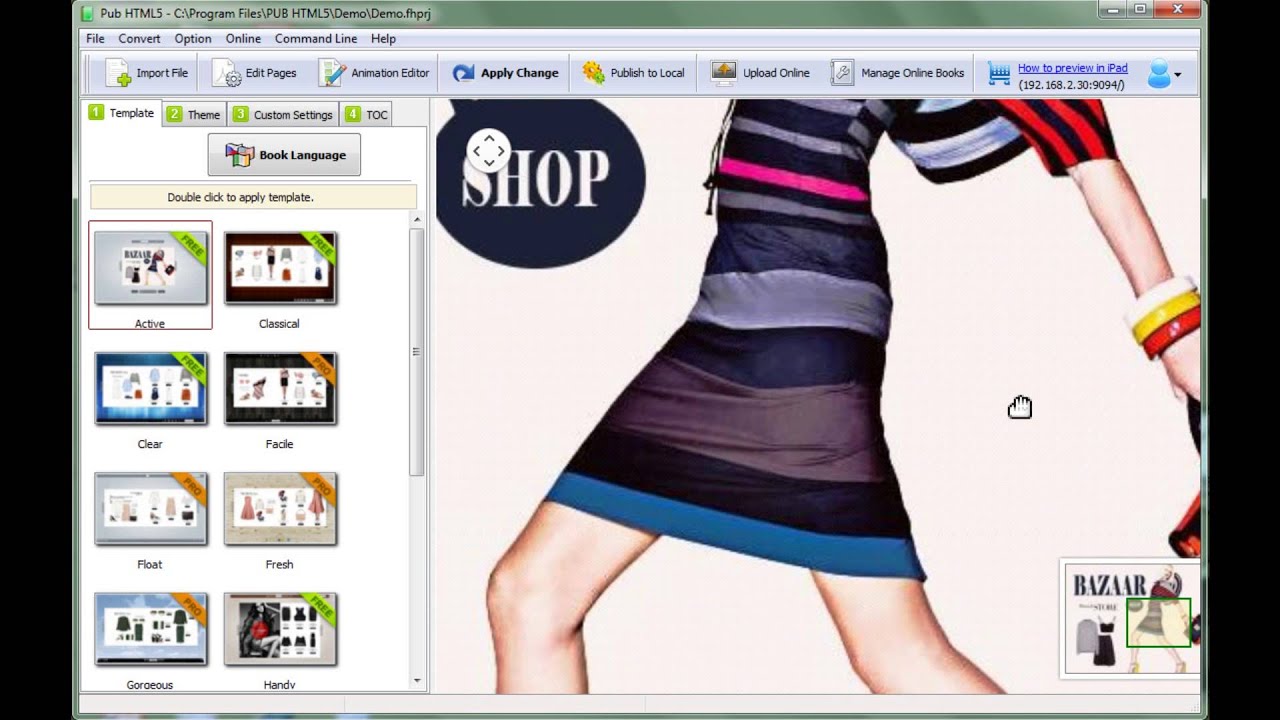 Use well placed CTA's
A well-placed call-to-action can make a huge effect on converting browsers into customers. They invoke a clear action for the readers and it gives them a logical next step. The colors and the contrast with the background can make a huge difference in making your readers aware of the option of buying and the way they can buy.
Luckily, this is quite easy to do. The first and most important thing you need to look for is the color contrast of the buttons with the background. Another thing you can do is make the buttons a bit bigger. But be careful not to irritate the customer if there are already too many products on the page.
Create links to your website
When making the leap from print to online catalogs, it's also extremely important that you link the catalog to your website. One of the many perks of digital catalogs is that they are truly interactive publications and thereby improve the buyer's journey.
One of the best ways to turn visitors into customers in your digital catalogs is by making it super easy to shop directly from the catalog. We are impatient online, and the more steps we have to take to buy, the less likely it is that we swing out our credit card.
Conclusion
Now it's time for you to take the next step towards creating online catalogs. Use all the available tools to improve your digital catalogs and achieve your sales and marketing goals.
It doesn't have to be difficult or time-consuming. Often even very small changes can help give your visitors that engaging experience that turns them into paying customers.
Start with the ones most relevant to your business. The experts at Linkeo Ltd. can always add on more features to make the digital experience in your catalog even more compelling and engaging.