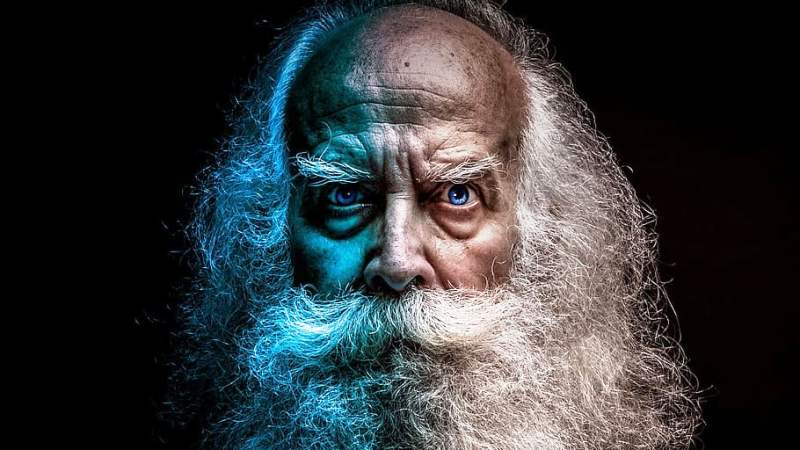 Shaving a beard has been a daily routine for most men since ancient times. Preparation and skincare are essential to avoid irritation. However, the choice is mainly between the classic manual shaver, the cabbage cutter, or the electric shaver. 
 The steps to a successful beard shave
 There are specific rules to follow for a successful shave:
 – Prepare the skin by performing a facial cleansing to remove excess sebum and impurities.
 – Apply a foam, gel, or soap by hand or with a shaving brush and leave it on for two or three minutes to soften the hair, protect the skin and make it easier for the blade to glide over.
 – Check that the razor blade is not dull.
 – Shave in the direction of the hair, taking care to stretch the skin. You may want to shave in the opposite direction of the hair growth after applying the second layer of soap for a cleaner result.
 – Rinse with cold water to tighten the pores and apply an after-shave solution.
 Shaving products to use
 Beard shaving products are used in wet shaving techniques, and they soften the hair to make it easier for the razor blade to glide over it and protect the skin from irritation. The choice of a shaving product is mainly a matter of personal taste, and all products are generally available for all skin types, even sensitive ones.
 Shaving soap
 Shaving soaps have the same composition as a classic soap: a base of soda or potash with animal or vegetable fat. They come in soap bars or, more often in boxes, made of plastic, metal, porcelain, or decorated wood for the most upscale models. The need to apply it with a shaving brush has led many users to prefer shaving foam.
 Shaving soap is used correctly when:
 – the face is moistened with warm water;
 – Moisten the shaving brush with warm water and lather the soap in a few circular motions right in the jar;
 – Apply the lather to the skin with the shaving brush, making sure to cover all the hairs;
 – Turn the jar of soap upside down to allow it to drain and dry before closing it.
 Boxes of shaving soap start at about $4, and high-end soaps are available at $45 per 100g jar.
 Shaving cream for beards
 The shaving cream is composed of about 50% soap, to which is added glycerin as a moisturizing agent and possibly allantoin as an anti-irritant. It comes in a jar or tube and is applied with a shaving brush in the same way as shaving soap.
 Beard shaving creams are available from $6 per 150g jar. There is a wide range of tubes and jars for around $15, and the higher-end products are about $30 a jar.
 Shaving oil
 Shaving oil is generally composed of a mixture of vegetable oils (castor, almond, wheat germ, olive) to which essential oils are often added according to their soothing, moisturizing, etc. virtues. Shaving oils are ideal for dry skin, sensitive skin, and rugged beards. They prepare for shaving and act as a skincare product, nourishing the skin.
 Shaving oil is often packaged in 50 ml bottles, with entry-level products at $5 and higher-end products at $30.
 Shaving Foam
 Shaving foam is made from a mixture of water, glycerin, fatty acids, and a butane-type propellant. Invented after the Second World War, shaving foam is now the most widely used product for shaving because it is easy to use and does not require a shaving brush. Brands are constantly developing their range to adapt to all skin types and problems: sensitive skin, anti-irritation, anti-imperfections, black or mixed-race skin, etc.
 The shaving foams are sold in 200 ml dispensers. There is a wide choice of foam starting at $1.50 in supermarkets and up to $25 in perfumeries or on specialized websites.
 Shaving gel
 Shaving gel is very similar to shaving foam. It is in contact with air and under the effect of massage on wet skin that the gel turns into foam. As with shaving foam, manufacturers are constantly innovating to offer products for all skin types.
 Shaving gels are sold in 200 ml dispensers, with an entry-level price starting at $1.50 in supermarkets and up to $20 in perfumeries or specialized websites.
Shaving: maintaining your mustache and beard
 The fashion for beards and mustaches continues to evolve with the cinema stars, catwalks, and television. So much so that the profession of barbering is also becoming fashionable again.
 Shaving: beard maintenance
 Because not every man can wear a lumberjack beard with Brad Pitt's class, it's best to maintain it, so you don't look scruffy. For this purpose, there are
 – beard combs: prefer horn models to plastic ones that create static electricity and make combing more difficult; count between $8 and $15;
 – Wooden and natural bristle brushes; count about ten dollars for a basic model;
 – Precision scissors, between $10 and $20;
 – beard shampoos, specifically designed not to irritate the skin of the face; count between $12 and $25 on the Internet;
 – beard oils to nourish and soften the hair and moisturize the skin underneath; count about $30 for a 60 ml bottle on the Internet.
 Shaving: maintaining your mustache
 Whether it's Second Empire, Hungarian, or Brassens style, the mustache is undeniably a sign of elegance. But for optimal results, the mustache requires patience, maintenance, and regular trimming. For shaping, it is advisable to be equipped with:
 – precision scissors, which cost between $10 and $20;
 – mustache wax, to discipline unruly hairs: in a jar, tube, or stick, it costs between $7.50 and $25 on the Internet;
 – a mustache fix to maintain the shape of your mustache even at night. It will cost about 20 dollars on the Internet.
 Choose a professional barber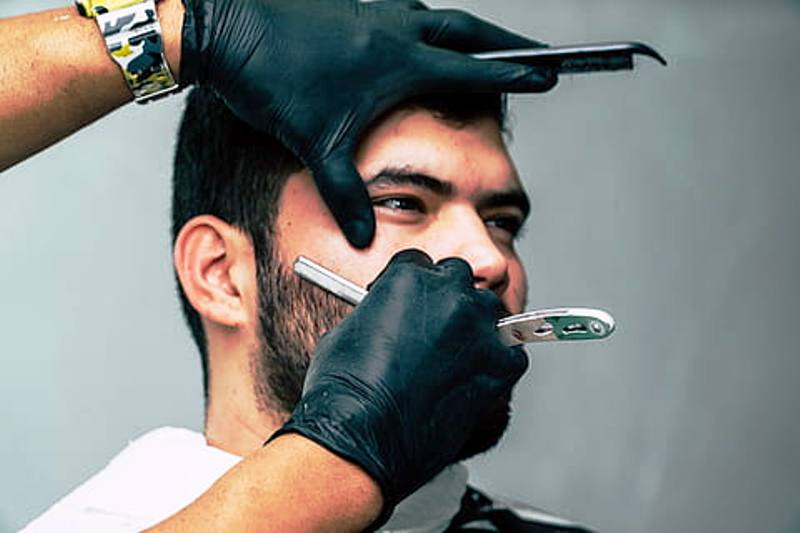 You can also choose to have your hair shaved by a professional barber.
 Traditionally, men's barbers were also barbers and did shaving and haircuts for men. Long abandoned, the profession of barber is again in vogue. It is now a prevalent specialization, but it remains almost exclusively male.
 Barber: a vintage profession
 After being considered obsolete for a long time, the barber profession is now in vogue. With the vintage fashion, the beard has returned. This new trend has been widely spread by the "hipsters", this category of trendy young men who wear a retro look, but also by the stars of television, cinema, and the catwalk.
 Barbering is a specialization present in more and more hairdressing schools and has become very much in demand. However, this discipline remains almost exclusively male. Still, very few women, probably because of tradition, practice shaving and trimming the beard.
 The role of the barber
 The barber usually works in a barbershop, and their missions are multiple.
 – He cuts and maintains the hair.
 – He shaves traditionally with a razor and a shaving brush.
 – He is a master in the art of trimming and shaping beards and mustaches.
 – He adapts the beard, the goatee, or the mustache according to the morphology of the customer.
 – He offers care for men: exfoliation, mask, application of care cream…
 – He advises the customer in products to maintain the beard, the mustache, and the skin.
 Hoping that this post will have pleased you. Thank you for leaving us your comments below.
Read more:
Gentleman | 5 Essential Steps for Maintaining Your Beard;