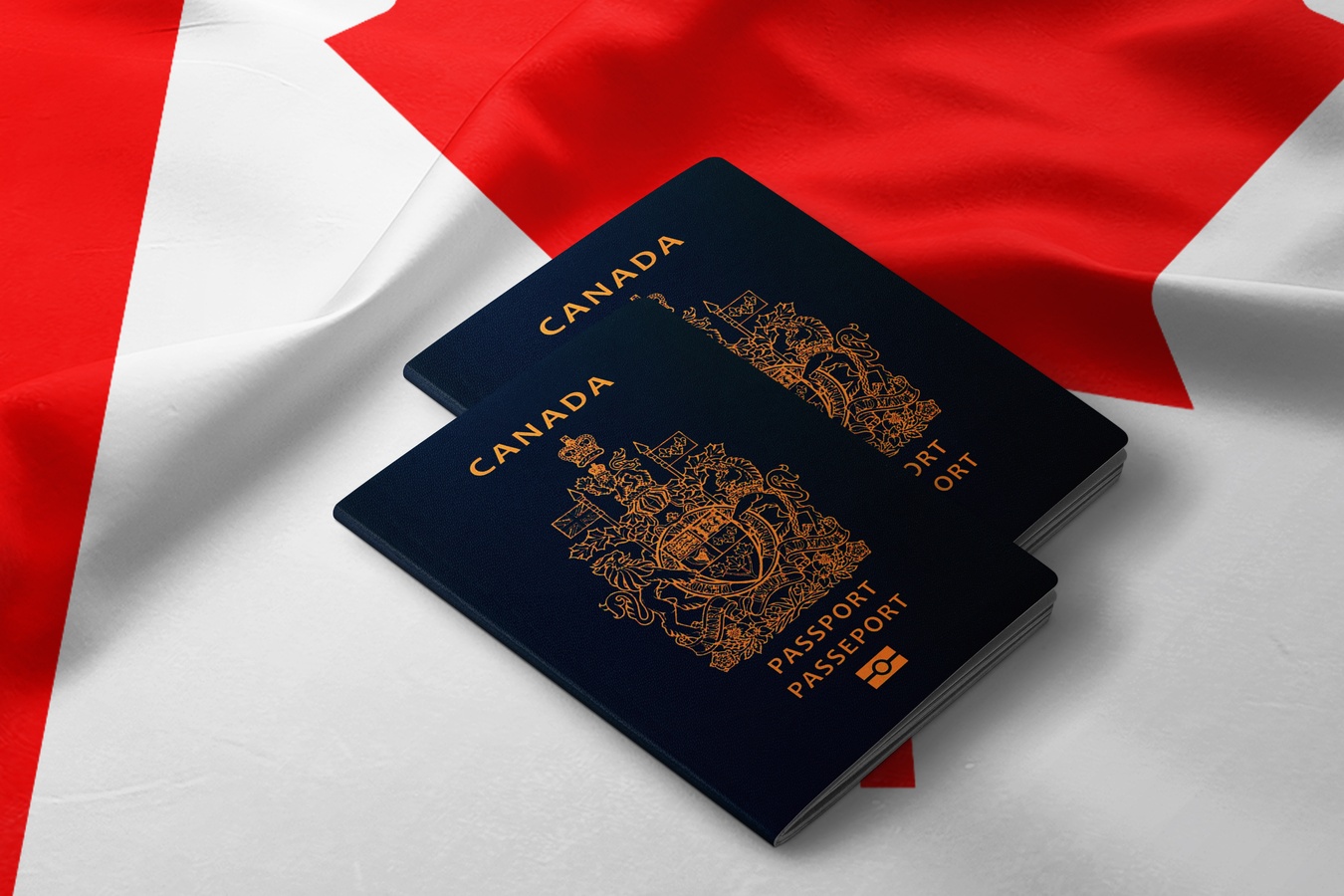 Becoming a Canadian Citizen is an exciting opportunity. Not only will you be able to live in Canada forever, but you will have one of the most valuable passports in the world, enabling you to travel without a visa to most countries in the world.
Qualifications for Canadian Citizenship
If you are a Permanent Resident of Canada and you meet the following criteria, then you are eligible to apply for Canadian Citizenship:
1. You have lived in Canada for at least 1095 days within the past five years. Days spent inside Canada as a temporary resident (visitor, student or worker) can count as ½ days up to a maximum of one year total qualifying time
2. You have filed a Canadian Income Tax Return for at least 3 of the past 5 years.
3. You are proficient in either French or English, demonstrated by taking a language test or having studied in either official language. Those under age 18 or over age 54 do not need to show language skills.
4. You are not in trouble – either due to criminal actions or problems with your immigration status.
If you meet the eligibility criteria, there is a 4-step process to apply for Canadian Citizenship.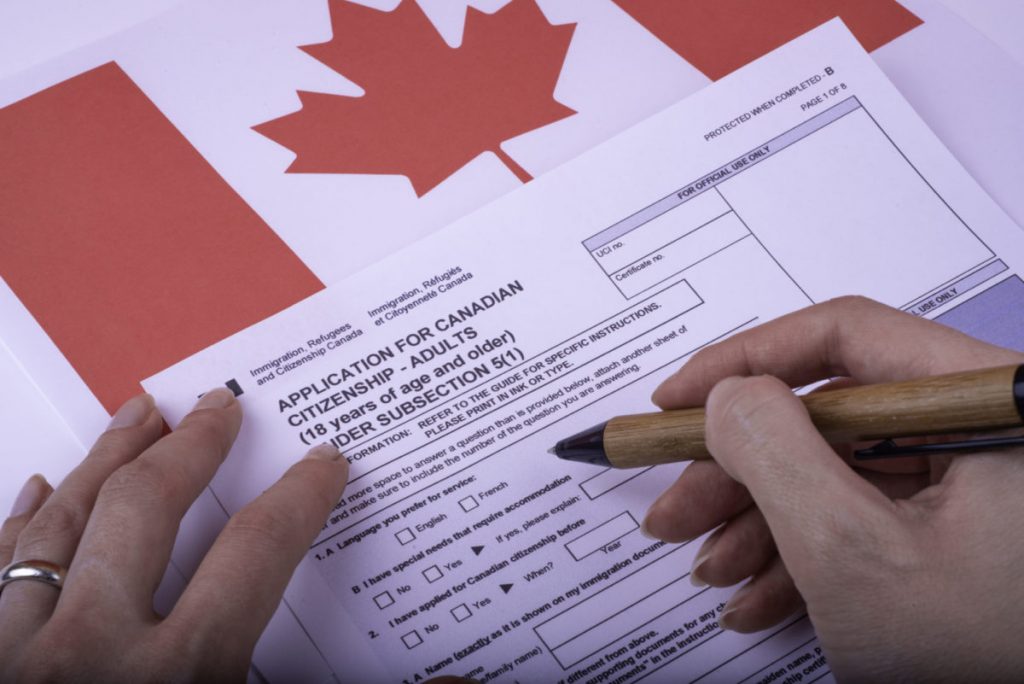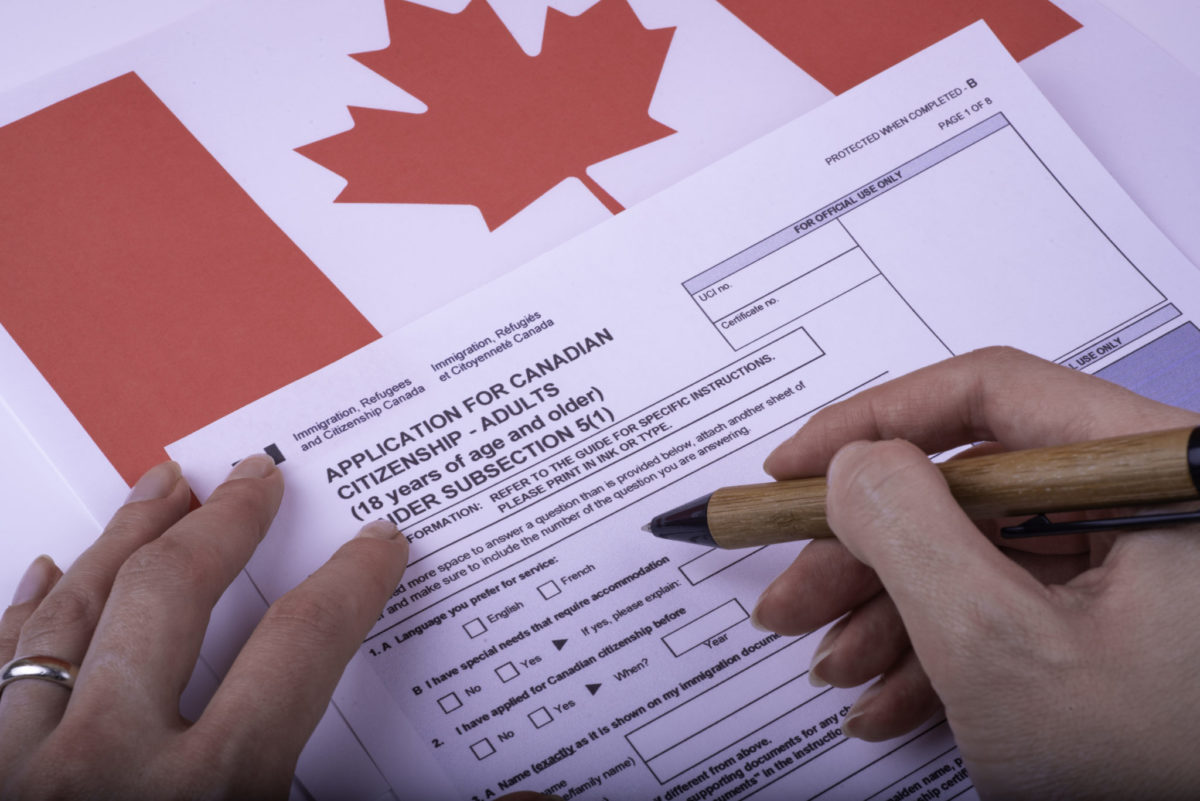 1. Submit Your Application
Be sure to include supporting documents and Citizenship fees.
2. Write The Citizenship Exam
After your application has been assessed and you have been deemed eligible for Canadian Citizenship, you will receive an invitation to write the Citizenship Exam. The exam is composed of 20 multiple choice questions and covers topics such as Canadian history, geography and systems of government. You will be provided with a link to the online study guide after you have submitted your application for Canadian Citizenship. A passing mark on the Canadian Citizenship exam is 15 correct answers.
If you don't pass the exam on your first attempt, you will be rescheduled to take the exam again in a few weeks. If you are unsuccessful on your second attempt, you will be scheduled for an interview with a citizenship official so that they can speak with you about your knowledge of Canada and determine if you meet the criteria to become a Canadian Citizen.
Applicants under the age of 18 and over the age of 54 do not need to take the Citizenship exam.
3. Attend An Interview
On the same day that you write your Canadian Citizenship Exam, you will meet with a government official to present your original documents for inspection and have a brief conversation to verify your language skills.
4. Attend The Oath Ceremony
All Canadian Citizenship applicants over the age of 14 must attend a citizenship ceremony and take the oath of Citizenship. Sometimes your oath ceremony will be scheduled on the same day as your exam, and other times it will be held on a separate day. During the ceremony, you will be presented with your Certificate of Canadian Citizenship and have the opportunity to take a photo with the Citizenship judge.
Applying For A Canadian Passport
Once you have received your Canadian Citizenship Certificate, you will probably be eager to apply for a Canadian passport. You will need to wait at least 2 business days after your Canadian Citizenship oath ceremony before you can apply for a passport.
Applying For Proof Of Canadian Citizenship
In some cases, you may already be a Canadian Citizen and just need to apply for a Citizenship Certificate so that you can obtain a Canadian passport. If one of your parents or grandparents was Canadian, and you were born before 2009, there is a good chance that you became a Canadian citizen when you were born.
For those born outside of Canada to a Canadian Citizen in 2009 or later, the situation is less clear and will depend on where your parents were born. If you find yourself in this situation, it would be a good idea to set up an appointment with a professional in order to review the complex rules with respect to Canadian citizenship and determine what your options might be.
What It Means To Be A Citizen Of Canada
Canadian Citizenship means that you can live anywhere in Canada, you can work in any job, and you can sponsor your family to live with you if they are located elsewhere. You are able to vote in Canadian elections and even run for political office if you want to. You are eligible for a Canadian passport and you can keep your Canadian Citizenship even if you don't continue to live in Canada.
Arrivals Canada Immigration helps people from all over the world successfully navigate the Canadian Immigration process. If you're interested in applying for your own Canadian Citizenship today, why not give them a call?