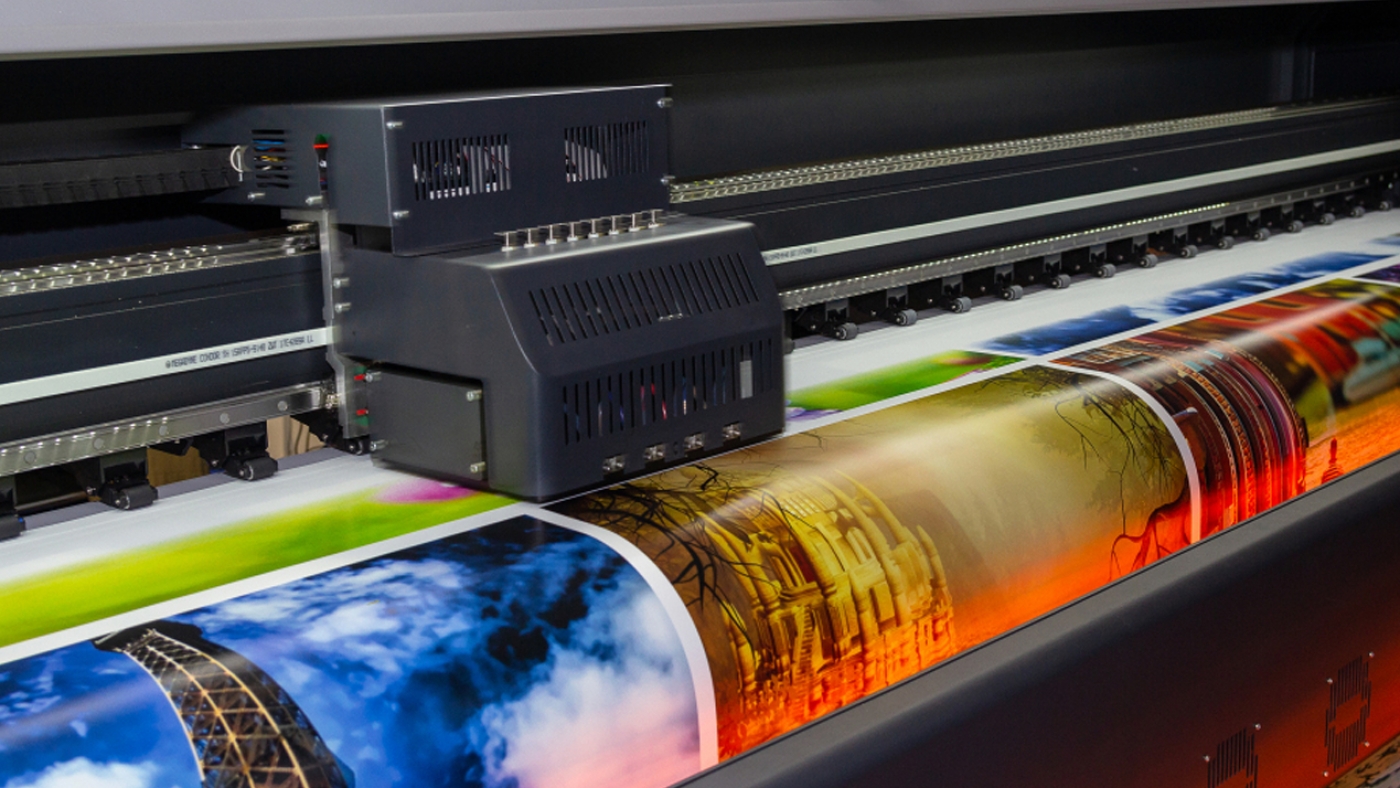 Large format printing is becoming a widely used process for all sizes of businesses to use for their advertising and marketing materials. One of the most substantial benefits of printing large formats is the ability to print large pieces to allow graphics to come to life and get your company message to stand out from your competitors. There are some vital things to know about the large format printing process to utilize large format printing for the most significant benefit to your company.
How the Large Format Printing Process Works
The printing process for large format printing is very similar to digital printing, making it an ideal technique for full-color items. The press will lay down toner through the use of large nozzles. The ink is directly applied to the product, which creates a much more authentic feel than mounting printed pieces to substrates. The printing process is quick like digital printing and can produce high-quality images and photographs.
What Types of Printers Are Used for Large Format?
Large format printing presses are often either flatbed printers, roll-to-roll printers or a combination of both. In a flatbed printer, a substrate will be placed on the bed, acting as a carrier to propel the material through the printer. The UV light hits the liquid ink during the printing process and turns it into solid ink on the chosen substrate. Flatbed printers are great options for those looking to print directly on thicker or less traditional substrates.
A roll-to-roll printer is often used to print items such as banners, canvas or printed pieces on flexible materials that will come on rolls. The roll of material will be loaded on one side and carried through the printer to be re-rolled onto another uptake roller. These printers are ideal for long runs of flexible material as the process can be streamlined and production can move faster with less interruption.
In combination machines, the flatbed will be removed and the rolls on each side attached, giving it the ability to function as both types of machines.
How Should Files Be Prepared to Create the Best Finished Product?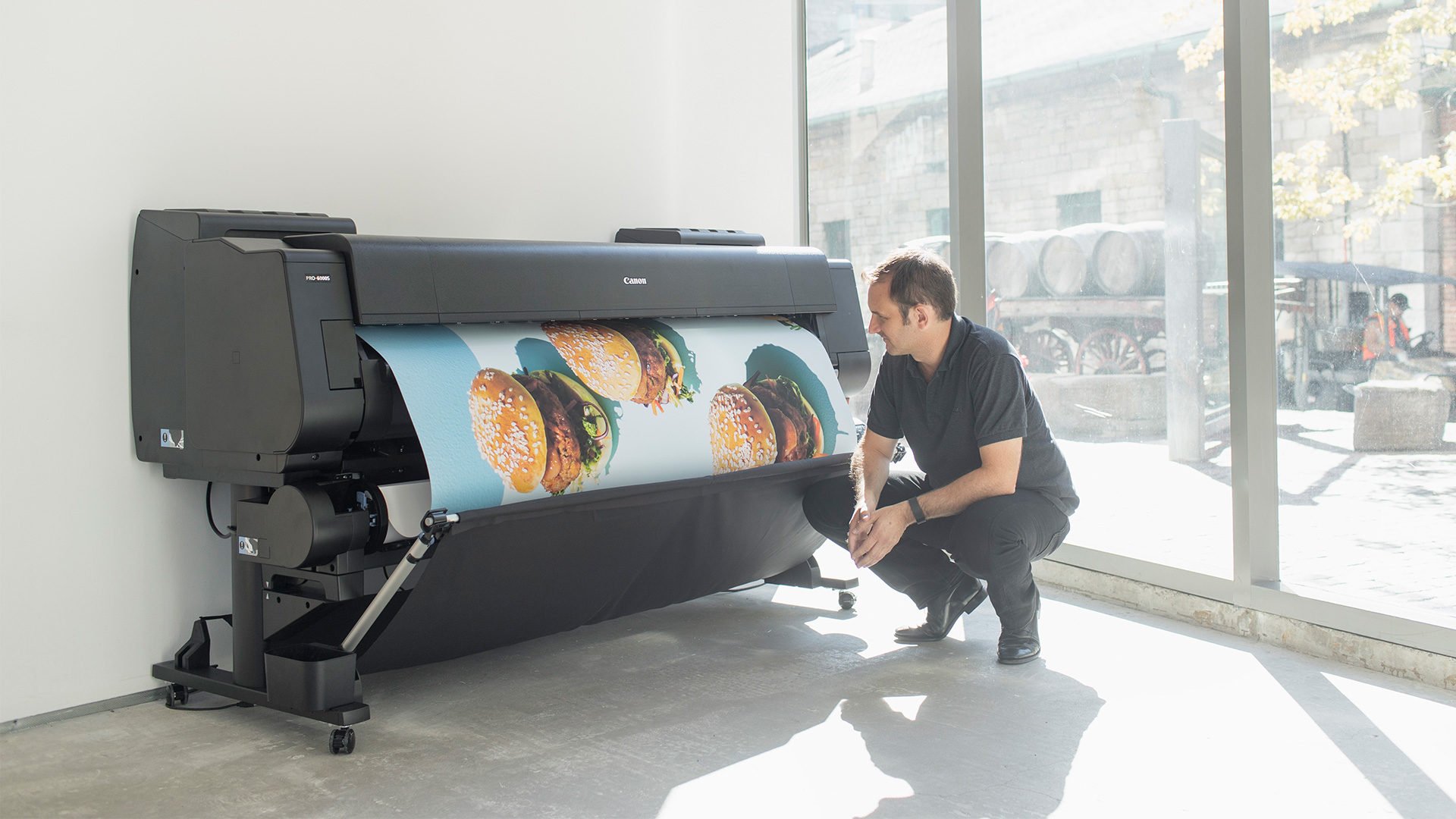 Due to the size of the printed pieces, file preparation becomes essential to ensure that you end up with a high-quality product. When designing your files, you will need to note that the maximum width of most large format printers is 61″ or less and the length will often be determined by the length of the material used. For banners and other roll-to-roll print material, the length can virtually be any length.
To produce the best quality image, you will need to use the highest resolution file possible to ensure the quality does not become compromised when enlarged. Additionally, you will want to account that the printers will print in standard CMYK breakdown, so creating your files in these separations will give you the best results.
What Products Are Ideal for the Large Format Printing Process?
One of the most versatile things about large format printing is that it can be the ideal printing process for many products. Some of the most common products that large format printing is used for are:
Banners

Point of Purchase Displays

Wall and Floor Graphics

Tradeshow Signage

Posters

Yard Signs
What Are Some of the Benefits of Large Format Printing?
There are many benefits to using large format printing for your printing projects. You will have the advantage of a large area to display your piece and the benefits of UV cured ink that will make your piece more durable and withstand elemental conditions such as rain, heat and sunlight without incurring damage. Another benefit of large format printing is the ability to print on several substrates. You can print on almost anything that will fit through the carrier of the printer, including:
Vinyl

Cloth

Glass

Wood

Foam Board

Corrugated Plastic

Metal
No matter what your graphics needs, large format printing can provide you with the benefits of durability as well as a large display area allowing your message and products to be eye-catching and provide you with the visibility you need to stand out.
For all your large format printing in Melbourne, we recommend Sign Raizor. With over 15 years of experience, they are a reference in the area. Check them out and you will not regret it.