Given the modern tendency for consumers to live online, companies from all industries can really benefit from social media reputation management. Specifically, they make entice potential customers to make decisions based on the business's online reputation – more so than on its advertising, direct sales messages, or promotional content. In other words, while your brand's online reputation consists mainly of your website and marketing communications, exterior online properties — such as social media — can have a major impact on brand reputation and customer acquisition efforts.
What is Social Media Reputation Management?
Traditionally, social media reputation management was strictly the process of posting strategic content, monitoring social media channels (Facebook, Twitter, Instagram, etc.), and engaging with consumers on those channels who talk about your business or brand.
The current social media reputation management strategy still incorporates those tactics, but there is even more digital ground to cover: business review sites, local directories and business discovery apps are all digital spaces where customers have a say about their experience with a business. However, the goal for your reputation management team is still the same: to positively shape the consumer perception of your brand or business.
If you're just getting started with how your company manages social media reputation, read on for your keys to success and some important points to consider.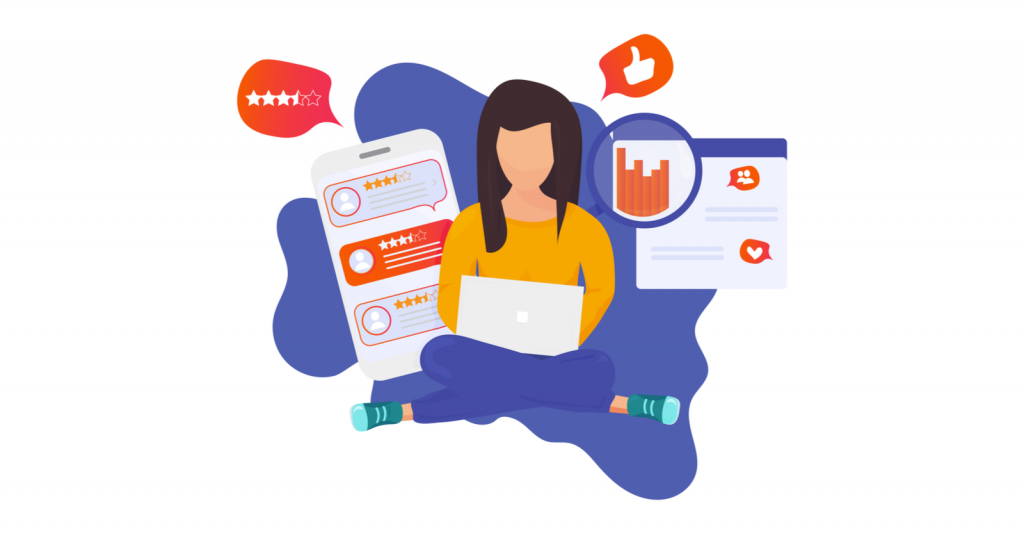 Post Engaging, Relevant Content
In uncertain times like the COVID-19 pandemic, it's important not to let your social media pages go stale. Build your pages up and regularly post relevant content and updates like news, announcements, special offers, photos, videos and links. However, as you get stuck into the process, it's important to avoid being overly self-promotional. You can still create content, but also take advantage of user-generated content to help improve your online reputation.
Resolve Issues that Affect Reputation
Not every engagement on social media will be positive. If customer issues arise, it's best to have a plan in place to address the situation and communicate with the customer.
In the customer's mind, the clock starts when he or she posts a negative review, and your reputation drops with every hour you delay providing a response. Be honest, be apologetic and offer the aggrieved customer an easy way to access you. Bad reviews that remain unanswered signal to other customers you are disinterested. It also fuels the perception that the negative report by an angry customer was probably accurate.
Learning how to respond to negative reviews and social media comments in the right manner takes time, but regardless of the method it's important to be as specific as possible when discussing the customer's experience and communicate to them any changes or improvements your brand makes as a result of their unsolicited feedback.
Effective resolutions not only improve overall engagement; they increase consumer trust. Customers don't want to be seen as just another entry in the business ledger but rather as a vital cog in the brand's continued success. Taking the time to resolve issues and communicating it in an appropriate manner goes a long way to improving your ongoing customer retention strategies.
Use a Social Listening Tool
It can be extremely difficult to track every single conversation about your brand happening on every social media channel, which is why you should consider a social listening tool, of which there are many effective ones online. With it, you can schedule posts, track conversations and mentions, monitor online reviews, and even create customizable streams. Combining these elements along with an effective reputation management plan allows you to have a closer ear to the voice of the customer on social media.
Pay Close Attention to Google and Facebook
Customer reviews data shows that 76% of all reviews are spread between two major channels: Google and Facebook. Consumers are using these two platforms heavily to share their experiences. As you create a social media reputation management plan, take note of these two sites and have special procedures to monitor, engage, and gather information from them to get a better understanding of your online reputation.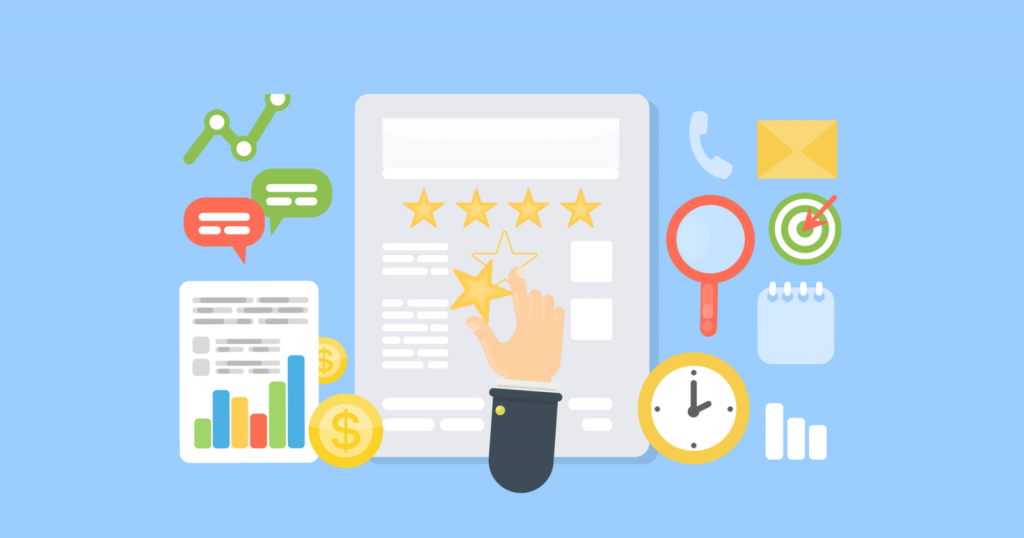 Share Your Best Reviews on Social Media
If you consistently receive five-star ratings and glowing reviews on review websites, don't hesitate to show them off. Share your best reviews on your popular social profiles, or even on your company blog with a tool like Amplify.
Remember: the impact of user-generated content is more powerful and effective than loud sales messages or promotional brand content. Sharing positive reviews on social media drowns out negative noise, and it can be the social proof needed for people to convert or make another purchase from your brand.
Transform Social Media Data into Insights
By tapping into your precious social media data, you make smart business decisions that will earn the trust of potential and existing customers. The world's most successful brands tap into their data to achieve a more accurate view of the customer experience. Through customer experience analytics, Linkeo Ltd has the ability to understand — in seconds and at scale — what customers really mean whenever they share their thoughts in their own words. Give us a call today, and let us help you create a cutting-edge e-reputation plan that will take your business to the next level.