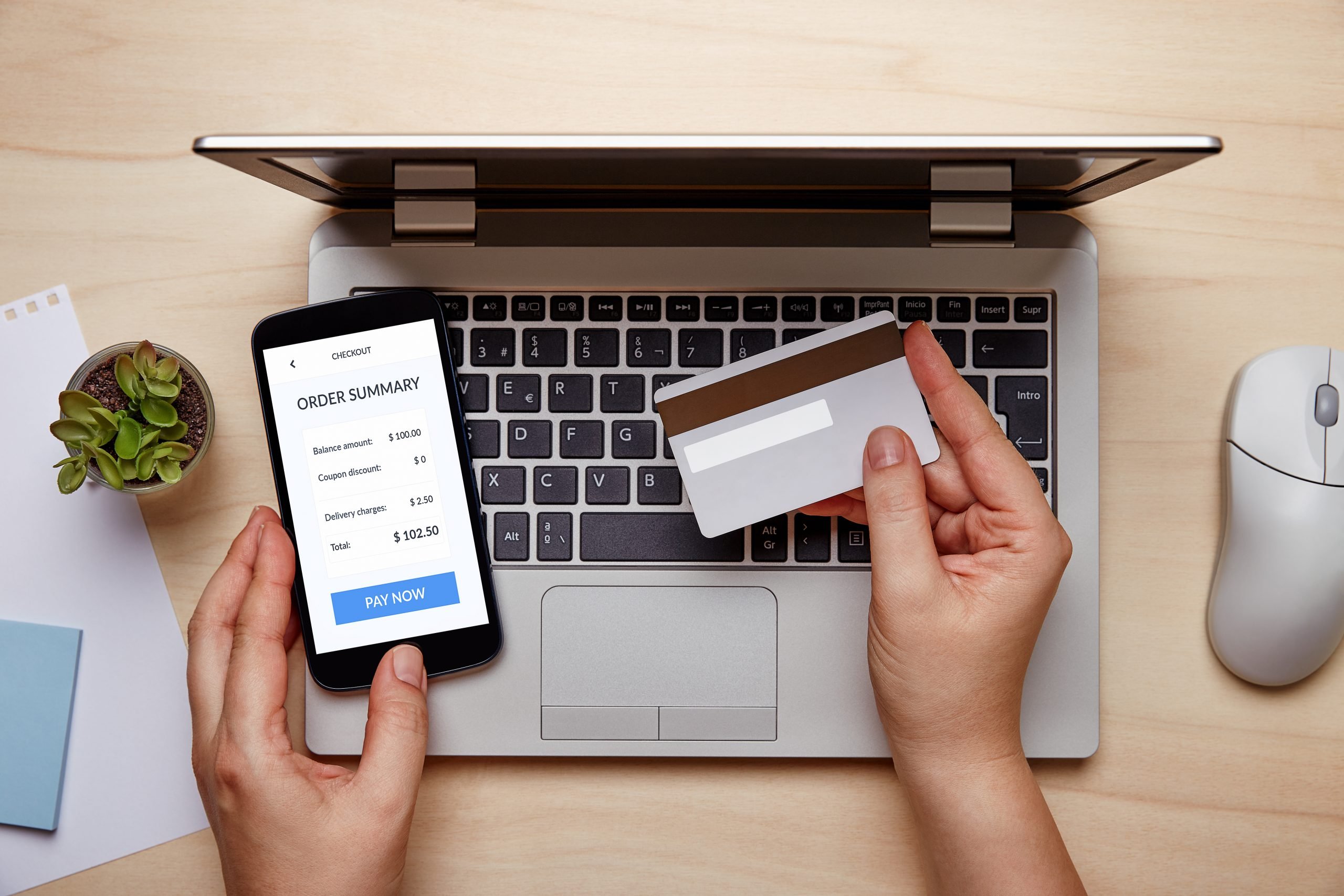 As an e-commerce, it's almost a given that the bulk of your clients will be making payments online. Ensuring you have a working knowledge of how the payment process works is therefore vital. In this article, we will therefore be looking at a few key topics, namely: how the online payment process works, which parties need to be involved, and how much it will cost to take online payments.
The Basics
In essence, online payments work in much the same way as face-to-face payments, with a few added steps. There are a minimum of six parties involved with all online payments. The first is obviously your customer, and the second is yourself.
The 'middlemen', as it were, include: A payment 'gateway', which is a piece of software that sits behind your online shop. The gateway handles the online transaction, and then securely sends your customer's payment information to your payment processing company who, as the name implies, handles all payment processing on your behalf. In most cases this will be your bank, although there are numerous third-party that also offer this service. You will also need to deal with the payment network which the customer's card is linked to, e.g. Visa or PayPal. This network acts as the go-between for the customer's and your bank.
Let's now look at a typical online payment journey:
The customer enters their payment information (e.g. debit card or PayPal details) into an online checkout form, so they can pay for something.

The payment gateway securely sends that data to the payment processing company.

The payment processing company then sends that data to the card scheme.

The card scheme checks with the customer's bank to see if they have enough money to make the purchase, and that the card isn't blocked.

If the payment is accepted, the money is taken from the customer's bank account and held by the merchant's payment processing company.

The payment gateway confirms the sale to both the customer and the merchant.

At the end of each trading day, the payment processing company sends the money from all the merchant's sales to their bank account.

The money normally arrives in the merchant's bank account within 2-3 working days.

The payment processing company's fees for each sale are added to the merchant statement and are billed at the end of the month. The merchant usually pays these fees by Direct Debit.
This last part leads us quite nicely to our next point:

What Charges are Involved in Online Payment Systems?
On top of costs for setting up your website (e.g. web development, web hosting, shopping cart software and plugins), you'll also have fees for taking payments online. The cost of taking payments online depends on several factors, including: the volume of transactions, the kinds of transactions you'll be processing, gateway fees, and the fees your payment processing company charges. The fees and considerations generally come under the following categories:
Contract length and type: The length and type of your contract can vary. Make sure you factor in both costs as well as contract length when you're choosing a gateway supplier.
Set-up fees: Usually a flat, one-time fee to cover the costs of setting up a new merchant account.
Gateway fees: Usually a fixed, monthly fee; plus a per-transaction fee, which might be fixed or variable. These come from your gateway provider.
Transaction fees: Also known as 'Merchant Service Charges', these come from your payment processing company. Each time you take a payment, you get charged a small percentage of the payment's value. These charges can vary depending on the type of transaction (e.g. debit cards generally cost less to process than credit cards) and the volumes of transactions (higher volumes can get you cheaper rates). Transaction fees normally cover the 'interchange fee' that an acquirer pays for using the payment scheme's network. You'll also be charged a transaction fee for each refund.
Other fees: May include fees for things like: disputed cardholder transactions (also known as a chargeback), security fees, or early cancellation fees and solution modules (such as extra fraud checkers)
We hope the information in this article has proven useful in helping you understand the basics of online payment processing and what it means for your business. Here at Linkeo Ltd, we can assist you with setting up robust and easy-to-navigate payment portals as part of our web-building and hosting services. Feel free to get in touch if you have any further queries. And if you have anything you'd like to share, feel free to leave us a comment below.