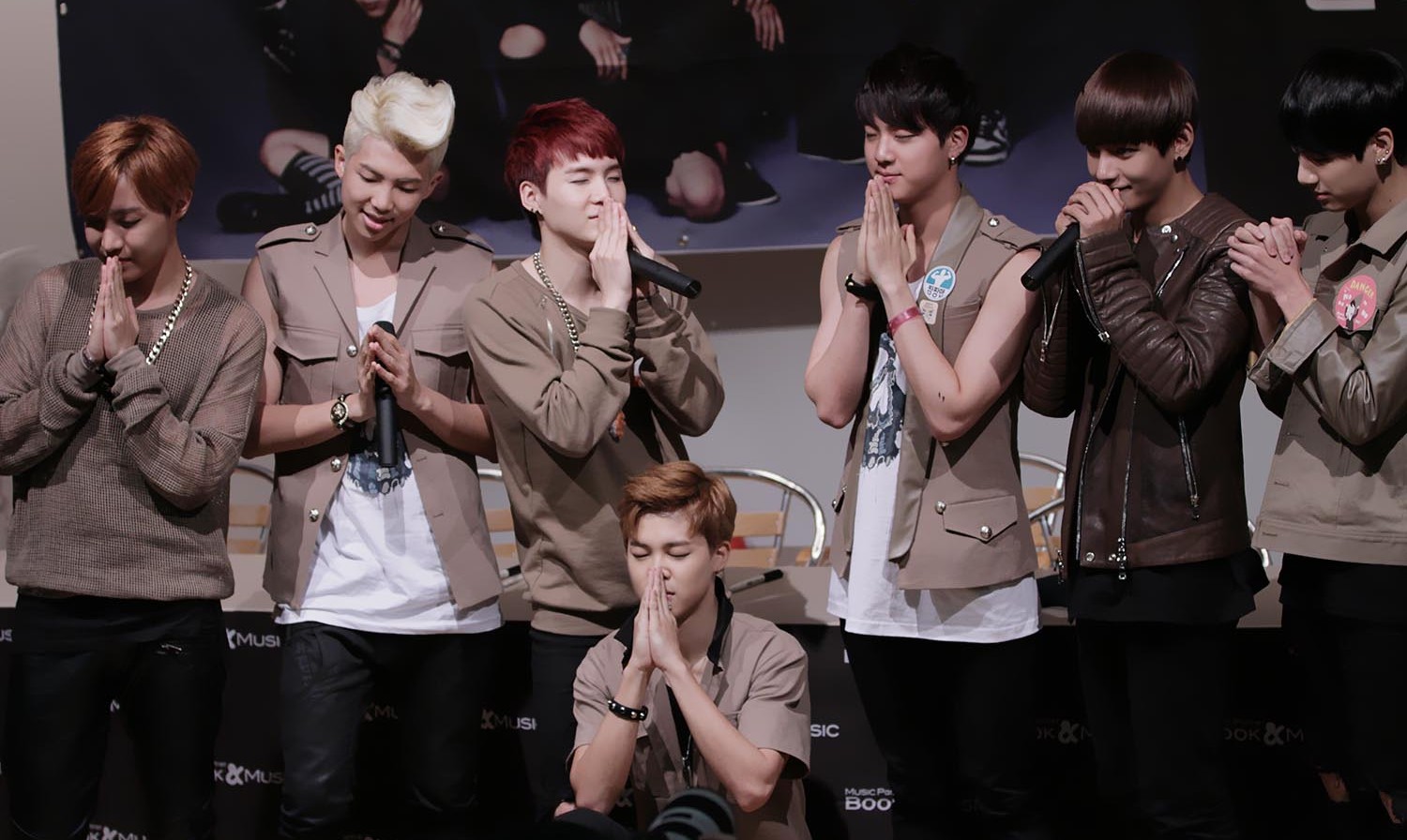 It is indeed a fact that K-pop is ruling the world. However, did you know that there are certain techniques that are used by the K-pop industry to rev up their sales? And if you also want to know the key to the success of the K-pop entertainment industry, make sure to read till the last line of this article!
#1. Grow Content Creators
Who remembers the fan who screamed: "I am going to sue you Suga, for making me helplessly fall in love with you?" I do and I agree entirely with her. It's illegal for K-pop idols to be so attractive.
Anyway, this is one of the legendary K-pop fan moments that will be remembered in history.
In our last article, we talked about how fandom culture in South Korea supports and increases K-pop celebrities' popularity. But another thing that we will discuss here is fan-made content. Did you know that K-pop fans create numerous websites all over the Internet where they post articles, videos and pictures of their idols in different contexts?
For instance, some fans post and share the stories of how their favourite idols started their journey to success and include photos of their childhood and video clips of their past and present performances.
For example, a certain lucky fan coincidentally found some photos of the Golden Maknae of BTS from a pastor of a church and uploaded these pictures onto SNS. I still remember how these pictures immediately went viral and received thousands and thousands of retweets on Twitter. Millions of fans over the world went crazy over the photos of baby Jungkook and we can all agree that he has always been an adorable and handsome boy ever since he was a little child. Moreover, his adorable bunny face and toothy smile melted everyone's hearts.
Nowadays, many fan websites, YouTube channels, and Instagram and Twitter accounts are dedicated to K-pop idols. For instance, several BTS fanfiction stories are created on YouTube or written on Wattpad. Below you will find a list of some of the fansites for the most famous K-pop boy band, BTS:
BTS:
idollove: @idollove89 (website)
Bow Wow: @B_OW_wow (website)
취미는사랑: @love_as_hobby (blog)
Go for it: @GOFORIT_39124 (blog)
Mingga: @mingga92
Moreover, what's more fascinating in the Korean pop world is that much of their marketing does not happen through official means and instead it's the fans who tend to promote the K-pop idols on social media actively. A great example is the fan cams of Korean celebrities on social media platforms. And according to "AE Top Musics", a YouTube channel that compiled some of the highest viewed K-pop fan cams of all time, the first three most viewed fan cams belong to the three most drool-worthy members of BTS, that is, Jungkook, Jimin and V.
So, to all the marketers out there, you can use this tip to encourage your customers to share your own content. For example, invite them to your events and motivate them to post their own coverage of your events. You can also provide opportunities for them to view or try your products before they are launched.
#2. Concentrate on Content Marketing First
In the Korean entertainment industry, the K-entertainment companies try to make use of everything possible to ensure that their idols are always seen and heard. For instance, once a group is formed and launched, they try to make everything possible to make their stars become popular. And of course, it is easier for the entertainment companies to make money from their stars' popularity. For example, they earn from concert ticket sales, albums sales to clothes, shoes, photo cards, calendars, stickers, dolls, key chains, accessories and more other idol-related merchandise.
For instance, did you know that there is a game called "To the Edge of Seventeen" that is a BTS inspired visual game? And what about BT21? Have you ever heard about it? Well, let me tell you that they are more than animated characters as they were created back in September 2017 by the members of BTS. When the boys spent a whole day sketching character ideas, a group of designers turned these rough sketches into more defined characters. There are eight in total: Tata, Mang, Chimmy, RJ, Koya, Cooky, Shooky, and Van.
Hence, we recommend that once your brand is stable and you have earned a loyal following, make sure to create branded items or work with non-competing products to produce co-branded stuff.
Will you apply these marketing strategies? Please share your comments!