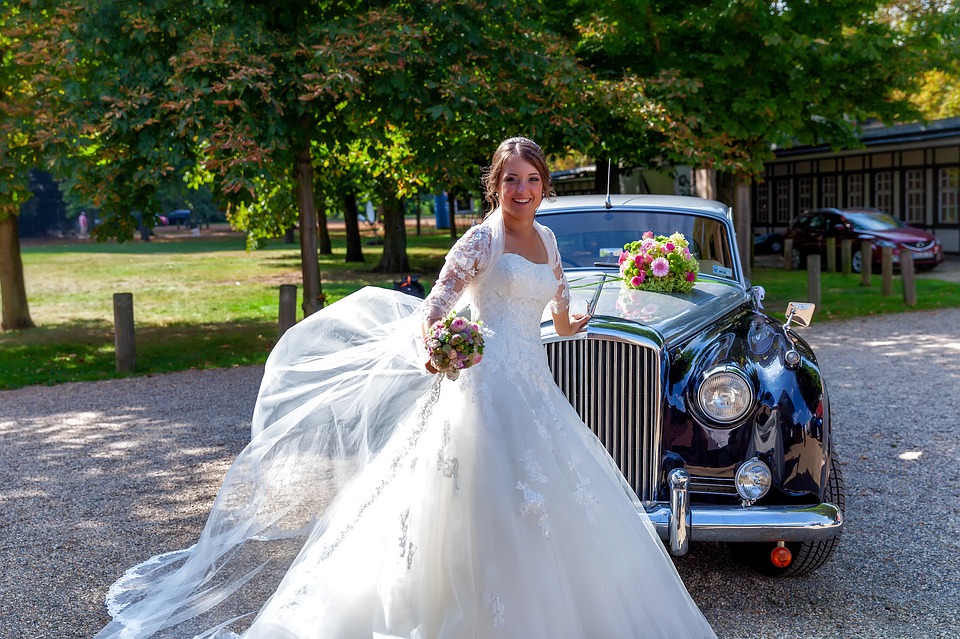 Gleaming snowy white or vanilla off-white, ankle or knee-length, straight or puffy, you probably want your wedding dress to be perfect! Although "what is important in a dress is the woman who is wearing it", as the famous French designer Yves Saint Laurent once said, most women dream of a statement piece for their bridal gown since they were little girls.
Whether it is custom made or a designer's piece, the dress of the bride is significant in creating a memorable marriage and a once-in-a-lifetime day to be cherished forever. But with all the excitement and planning going on, choosing the right dress can be challenging. You can take this weight off your shoulders, we've got you covered! We've gathered 5 tips that will allow you to pick the ideal wedding dress to walk down the aisle with grace while all the spotlight is on you.
1. Research Comes First
Do you want your skirt with or without a crinoline? Are you looking for an empire or sheath silhouette? Would you prefer tulle or organza fabric for your gown? If you have no idea of how to differentiate these terms, no worries, it's normal! You don't get to deal with the wedding dress terminology every day, and before going shopping, we advise that you do some research first.
Grab some bridal magazines and read more on websites to understand the bridal gown glossary and get a better idea of what you are looking for.
2. Your Taste Matters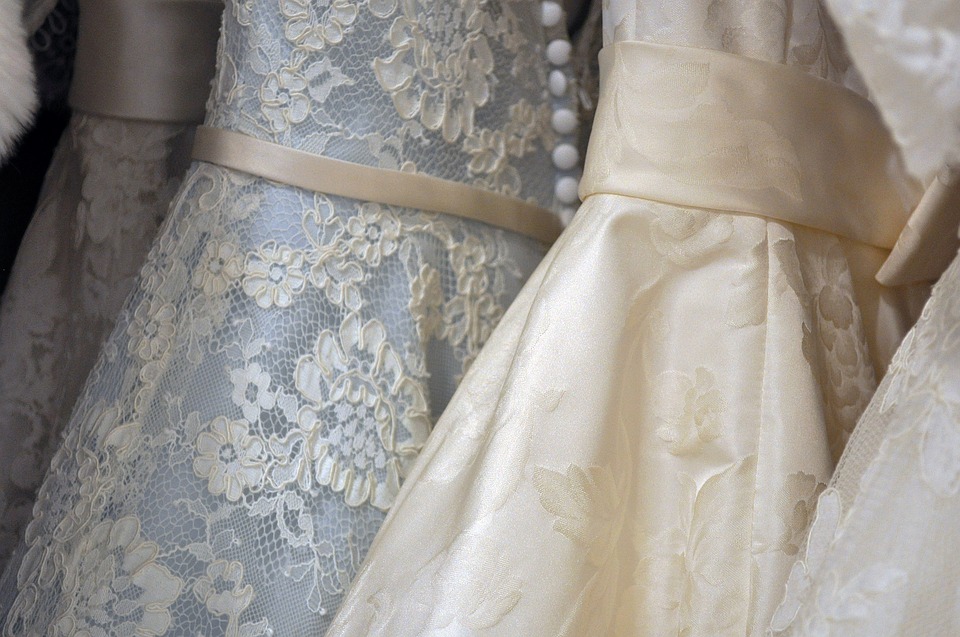 Stick to your gut feelings! After all, this wedding is going to be your day and your dress needs to suit your personality and taste. You will be the one wearing the dress, and it is essential that you like the color and style.
Pop by a bridal shop; have a look at the fabric and decorative details available on the market. Make a folder with photos of wedding dresses you like. You can also get some inspiration on Pinterest and create a private board to pin the wedding gowns you love.
3. It's All About the Fit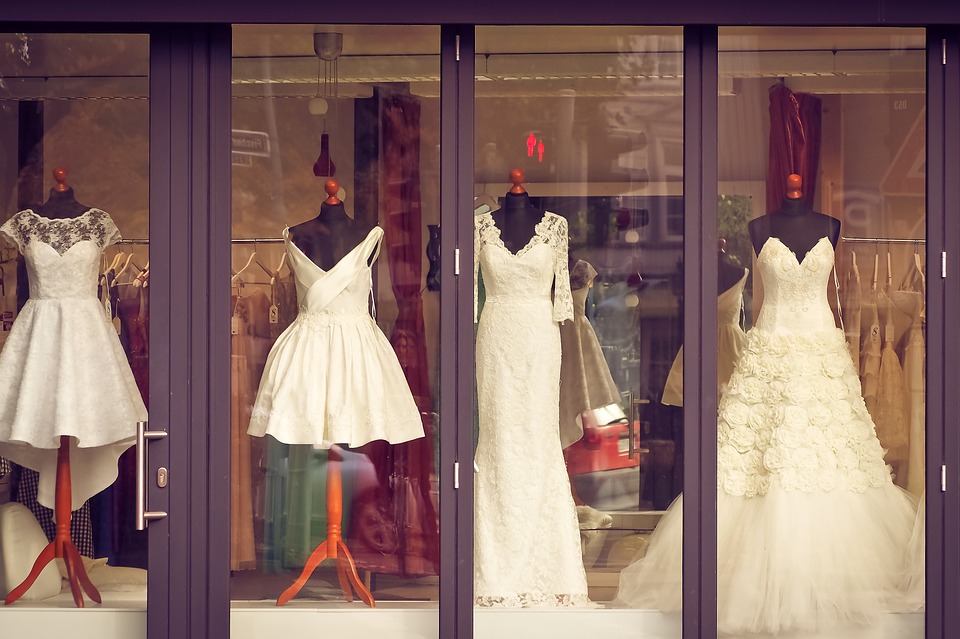 Forget about the size when choosing your perfect wedding dress. Think about the fit! You can try on a few dresses to have a better understanding of which style flatters your body shape the most. Be meticulous on the dress cut to see if the gown is flattering your best features.
For instance, mermaid gowns will complement beautiful curves while a trumpet dress will work well with a slender silhouette. However, there are no rules to follow here, it is just about fitting your body figure, so you look at your best and feel comfortable.
4. Tune It with Your Theme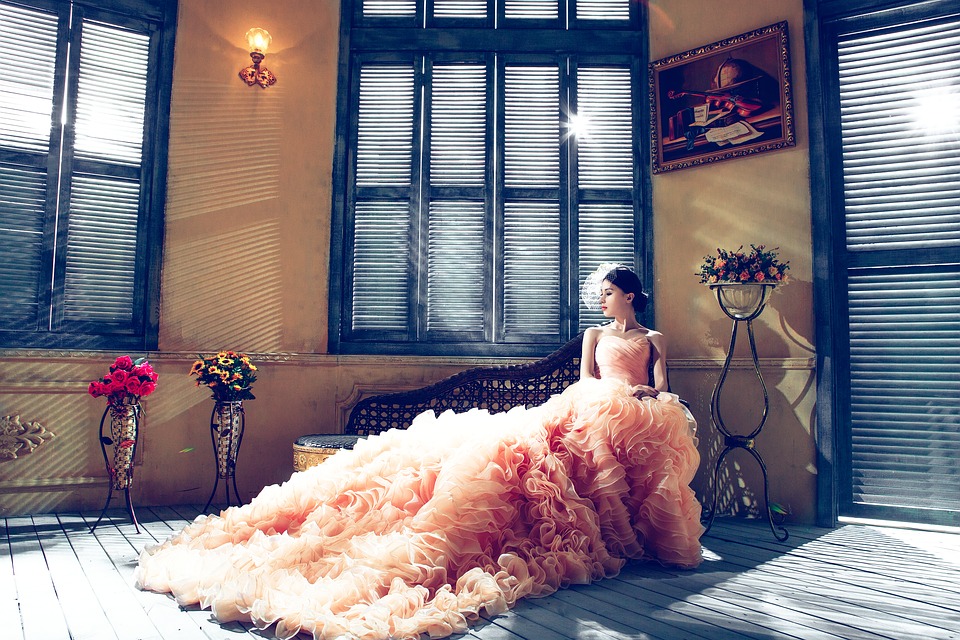 You don't want your dress to clash with the mood you want to achieve for your wedding. When you've decided on the theme of your wedding décor, you'll get a good idea of what type of material and color to choose for your dress so that it matches your party's atmosphere.
We also recommend that you keep your venue in mind when picking your gown. This will narrow down your options, making your purchase choice more straightforward.
5. Stick to Your Budget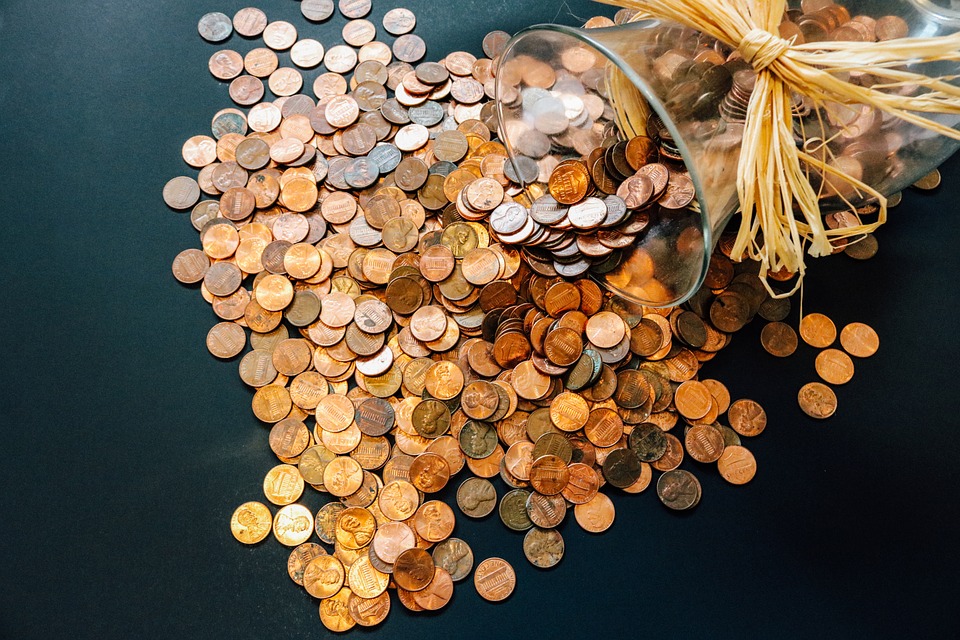 Wedding dresses are probably the most expensive clothing item for women. Before making any decision, it is crucial that you do your budgeting and be clear about how much you are willing to spend on the dress. Therefore, when you visit the bridal store, you can inform the salesperson about your price range so you'll try only pieces that you can afford. There's nothing more disappointing than thinking you've found the perfect dress ending up realizing that you cannot get it.
Remember that there is nothing to stress about as when you find the right dress, you will know. Plus those 5 tips will help you in your decision making. Haven't you find the perfect dress yet? You can always schedule an appointment at a bridal boutique and let the stylist find you the dress of your dreams.