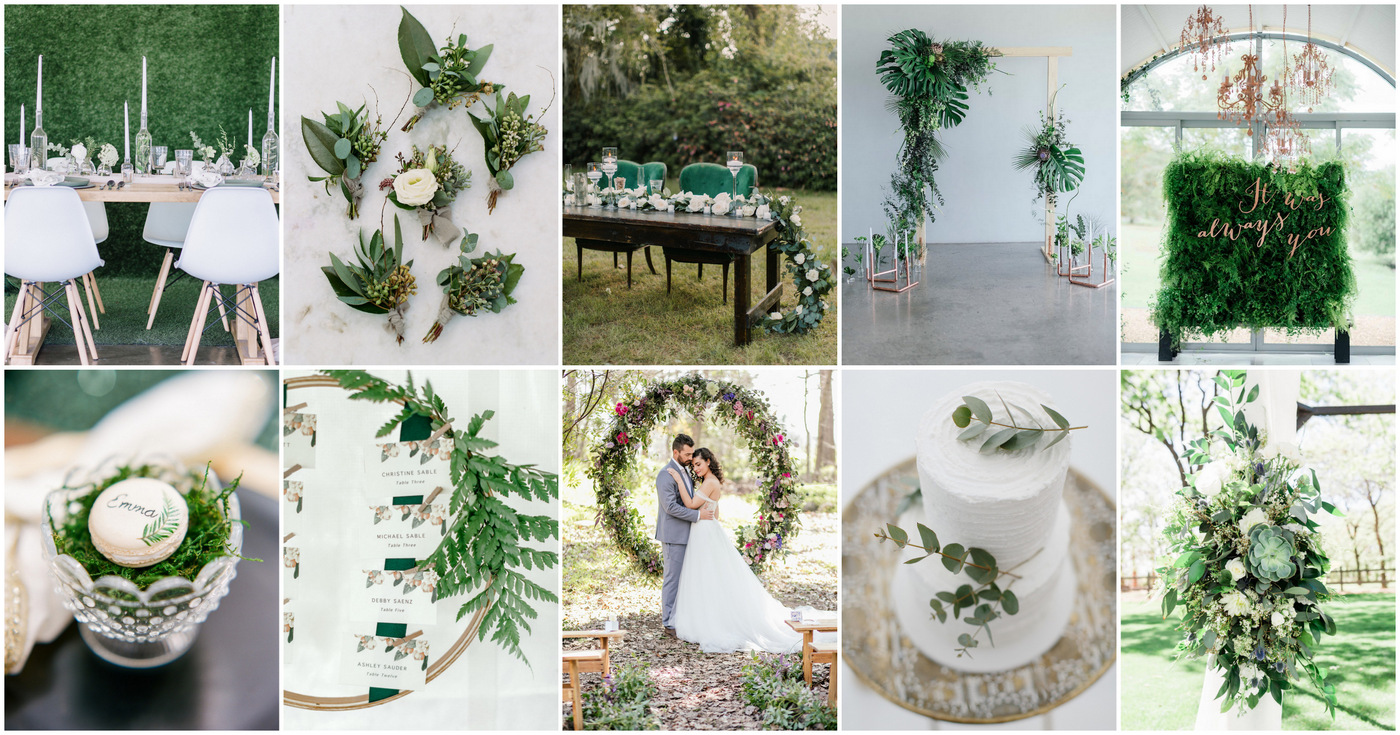 Ah, weddings, how beautiful and colourful it is and how enthralling all those wedding decors are! You can sit there and admire all the decorations and imagine your wedding. Well, weddings are perfect as long as it's not you who is getting married! Back to the topic, here is some trendy and creative wedding decors that are totally worth a thought for the next wedding you plan or 'your own'.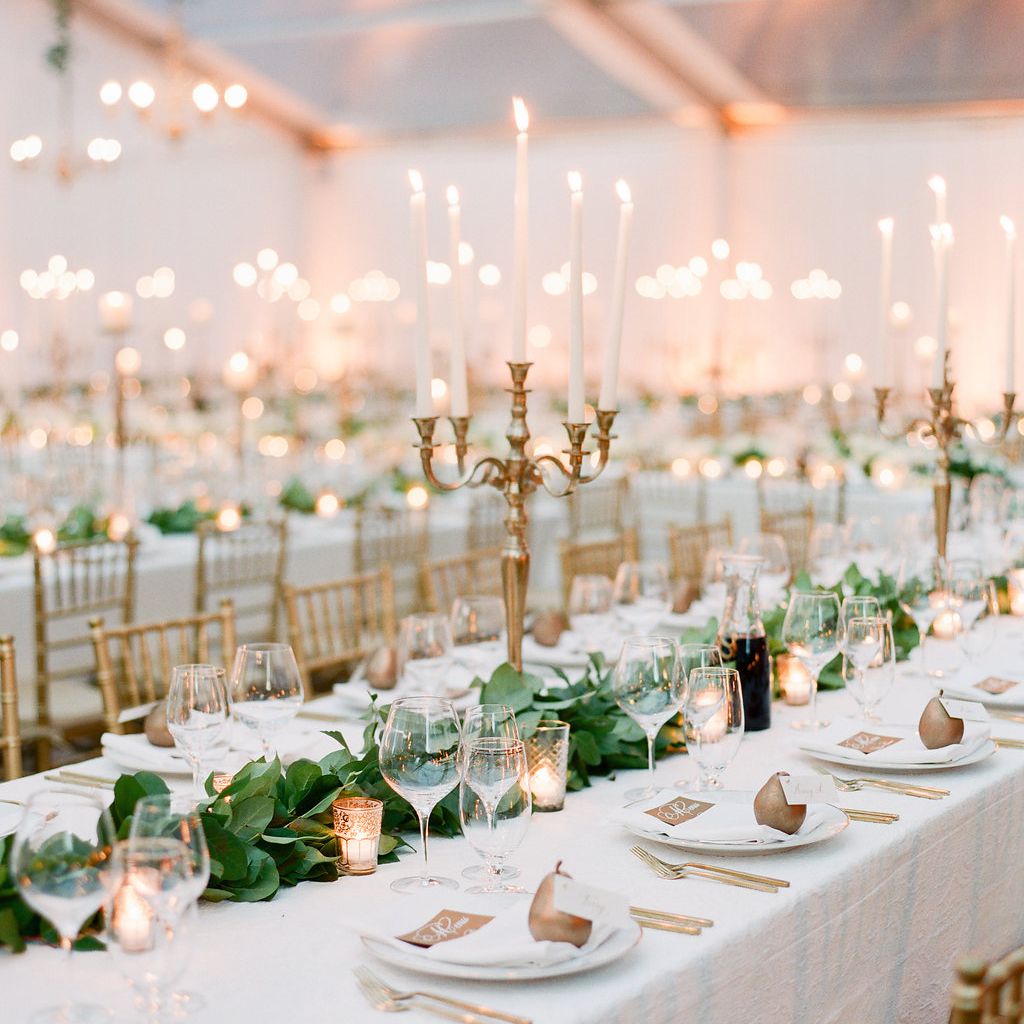 To start with:
Go for minimal decor – Less is more, and in weddings, this should be applicable! Having minimal decor is perfect as it makes everything look clean. There are less fuss and nothing distracting from the elements that do remain important. In a ceremony, the minimal look points the attention right where it should be, that is on the bride and groom. A minimalist wedding decor pops up in different styles, such as organic minimalism featuring a lot of white with accents of other colours accompanied by calligraphy writings.
Taper candles – If you want to create a coziness along with some elegance, then opt for some taper candles. These create the perfect ensemble in wedding decor as it accentuates each decor in its own ideal way. Taper candles elevate your decor in a matter of seconds with minimal effort, and plus point is that it can be found in different colours. It is best paired with vintage candlesticks for a romantic effect.
Accentuates on rattan – In 2019, rattan and wicker accents are given more importance. You can use vintage-inspired statement pieces to bring a hint of hippie chic flair to your wedding arrangement. Decorate it further with peacock chairs,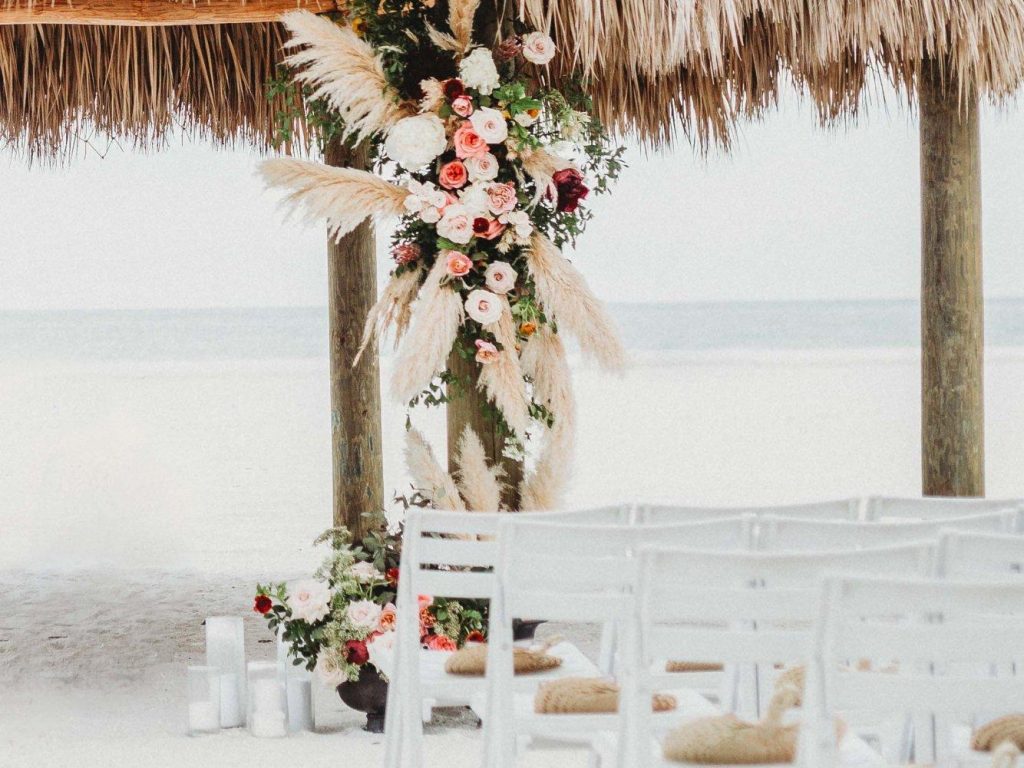 Pampas grass – As the newest take on boho-chic style is about fewer flower crowns and crop top dresses, it entirely surrounds earthy elements with a heavy focus on neutral colour palettes. This often implies that you can have a wedding anywhere but with the best decor as always. Go for the pampas grass as the feathery texture accentuates the beauty of a bohemian wedding. You can use it for bouquets, centrepieces, and decorative ceremony backdrops.
Create an Escort Card Display – Create a board of seating assignments instead of having an escort card table; it helps guests to find their seat easily. It can be displayed near the entrance of the reception space. It is simple to create and most fun to install. There can be different types of escort card display; they are Boho dreamscapes, style with Terra Cotta tiles, modern banners, and greenery.
Use Table Lamps – Create a sense of togetherness on your table by installing table lamps. It gives height on your reception tables, and you can easily talk to people without a flower or greenery blocking your view.
For all your wedding decor or any other event decor, get in touch with Covers Couture Decor & Floral Design in Toronto, ON. They are specialist in luxury event furnishings, floral designs, and bespoke drapery for weddings, corporate event, and more.