Many times, we've been in a financial situation where we need money to start or complete a project. That's why we get the help of loaning an amount from either the bank or some other financial institution. Many people who are confused about what is a loan, well it is a lump sum of money that you borrow with the expectation of paying it back either all at once or over time, usually with interest and they are a fixed amount, like $5,000 or $15,000. The interest rate varies from the amount of money you are taking from the bank. There are some factors that they do consider before loaning you an amount these are your income, debt, credit history, and a few other factors. Some loans are the most common because the amount is higher, and the interest rate is lower; such investments are home loans and student loans. It is important to know that there are different types of loans you can borrow and we are going to talk about that today in details.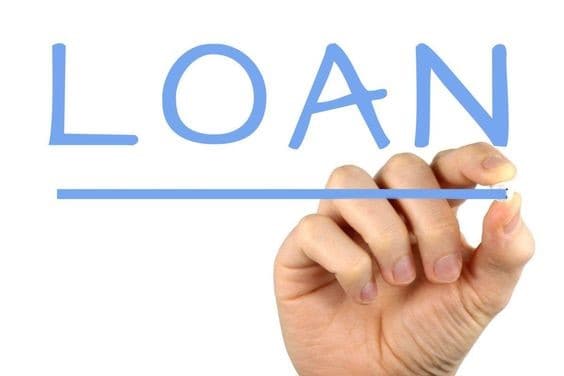 What are Open-ended and Closed-ended Loans?
These are loans that you can borrow over and over. The credit cards and lines of credit are the most used types of open-ended loans, these have a credit limit, which is the maximum amount you can borrow at one time. Depending on your needs, you can use all or part of the credit limit. It is normal that the more purchase you make, the quicker the credit decreases. As for closed-ended loans, these are the one-time loan that cannot be borrowed again once they're repaid. As soon as you make a payment on the closed-ended loans, the balance goes down. If you don't have any credit, then you can use the closed-ended loans, but if you need more money, then you would have to apply for another loan and go through the same approval process all over again. The common types of closed-ended loans are mortgages, auto and student loans.
​What are Secured and Unsecured Loans?
These are loans that rely on an asset as collateral for the loan, and in the event of the loan default, the borrower can take possession of the asset and use it to cover the loan. Know that the interest rates for secured loans may be lower than the unsecured loans. However, it is good to know that the asset may need an appraisal in order to confirm its value before you can borrow the amount that is up to the value of the asset. An example of a secured loan is a title loan. As for unsecured loans, these do not require an asset for collateral. Unsecured loans depend fully on your credit history and your income so that you can be qualified for the loan. If you don't pay an unsecured loan, then the lender can exhaust the collection options that include a debt collector or a lawsuit to recover the amount.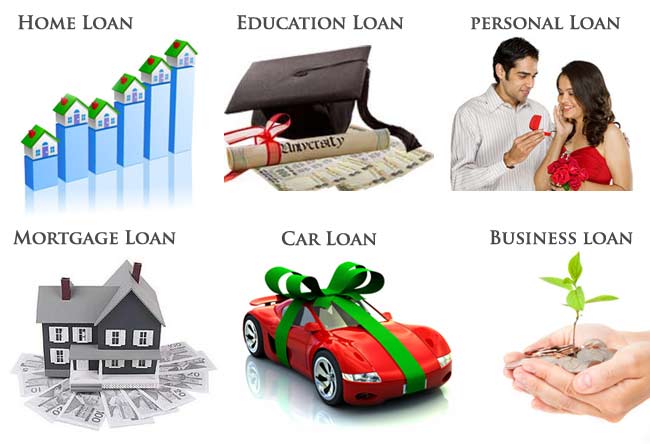 5 Types of Loans
Here are the five most common types of loans apart from home and student:
Auto loans – These are mostly used so that you can buy a new or used car and it normally takes years to pay off. An auto loan can be financed through a bank, credit union or a car dealership and these have the lowest interest rate.
Personal loans – These are types of unsecured loans and are mostly offered by the bank. It is normally based on the borrower's creditworthiness and high scored are preferred. The money from a personal loan can be used to pay off any bills or debts. Interest rates for personal loans vary from 9% to 12 % depending on certain financial institutions.
Credit cards – These are essentially loans that the borrower and the bank agree to be repaid at a later date. It is one of the easiest loans to use.
Cash advances – Known as short-term loans that are offered by credit card companies. Short-term lenders are payday lenders and tax-preparation companies. These offer money against an expected refund.
Small business loans – These are banks that offer small businesses to start their business by providing a loan that would have variable rates and the payment can be made from five to 25 years.
Loans to Avoid
There are certain types of loans that one should avoid taking even if in dire need of it! They are like predators and take advantage of the consumers. These are:
Payday loans are short-term loans that are borrowed using your next paycheck as a guarantee for the loan. These loans interest rates are pretty much high, especially when it comes to annual percentage rates, and it can be difficult to pay off.
Advance-fee loans are scams to trick you into paying money. These use different tactics to convince borrowers to send money to obtain the loan, but the lender will have to pay an upfront fee to obtain the loan. There is a risk in this type of loan and is normally avoided by anyone.
If you're looking for a reliable source where you can manage your finances, then do consider FLAME Mortgages. They are your experts in finance loan and mortgage. As a family-owned and operated business, they do know the real problems when it comes to mortgaging and financial crisis. The management assists you from scratch in order to get a better understanding of your needs and financial goals.