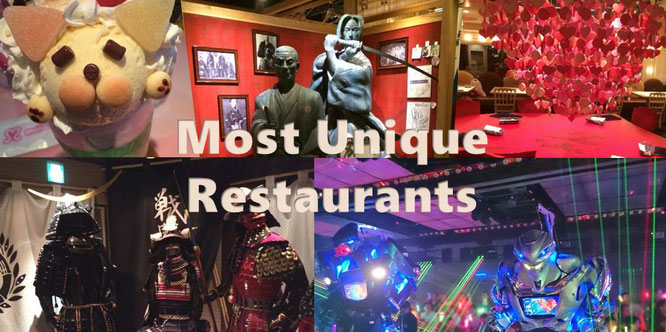 Have you ever heard of restaurants that just marvel you when you step in? Well if not, then here are some creatively beautiful restaurants that will amaze you both appetizingly and visually. So hold onto your thoughts and get creative about these amazing restaurants from around the world!
Dinner in the Sky, 27 Countries – Found in 27 countries, Dinner in the Sky is the newest trend for experiencing gourmet food at a high level literally. If you are afraid of heights, then just forget about it! Originated from Belgium, this dining experience is just as amazing as bungee jumping. You are strapped onto your seat while floating 160 feet in the air. This is just an experience that you know you need it!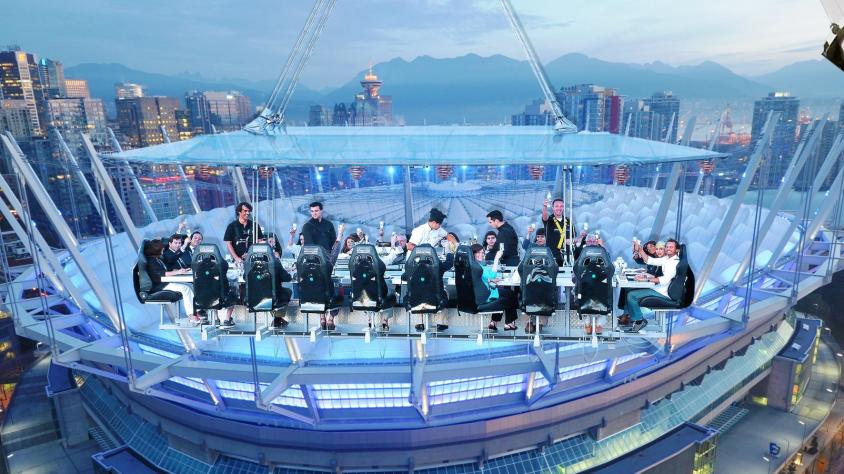 Modern Toilet, Taipei City, Taiwan Province, China – A unique bathroom-themed restaurant chain, this restaurant has several branches throughout Asia. This three-story restaurant is based on items from a bathroom, from plungers to shower-heads and feces shaped lights, the dishes are served on plastic miniature toilet bowls and drink in miniature urinals. This restaurant is an amazing one and it is loved by every customer as the food is delicious and the toilet design makes it special sensation.
The Bubble Room, Captiva Island, Florida – Decorated with toys from the 1930s and 1940s, this small room food court grew into a multi-themed 3-story bubbly restaurant. The staff is called 'bubble scouts' and wears a unique hat. You are welcome with music from the 1900s to 1980s. Do try the Socra cheese, bubble bread, and over-sized desserts.
O.Noir, Toronto, Canada – Opened in Toronto in 2009 and Montreal in 2006, the only "Dine in the Dark" restaurants O.Noir is an experience that should not be missed at any cost. This restaurant has brought an extraordinary culinary adventure to its guests. O.Noir stimulates the senses by inviting guests to experience food, drinks, and conversation as never before. The restaurant's staff consist entirely of visually-impaired people. This restaurant has become a favorite spot for young people and couples.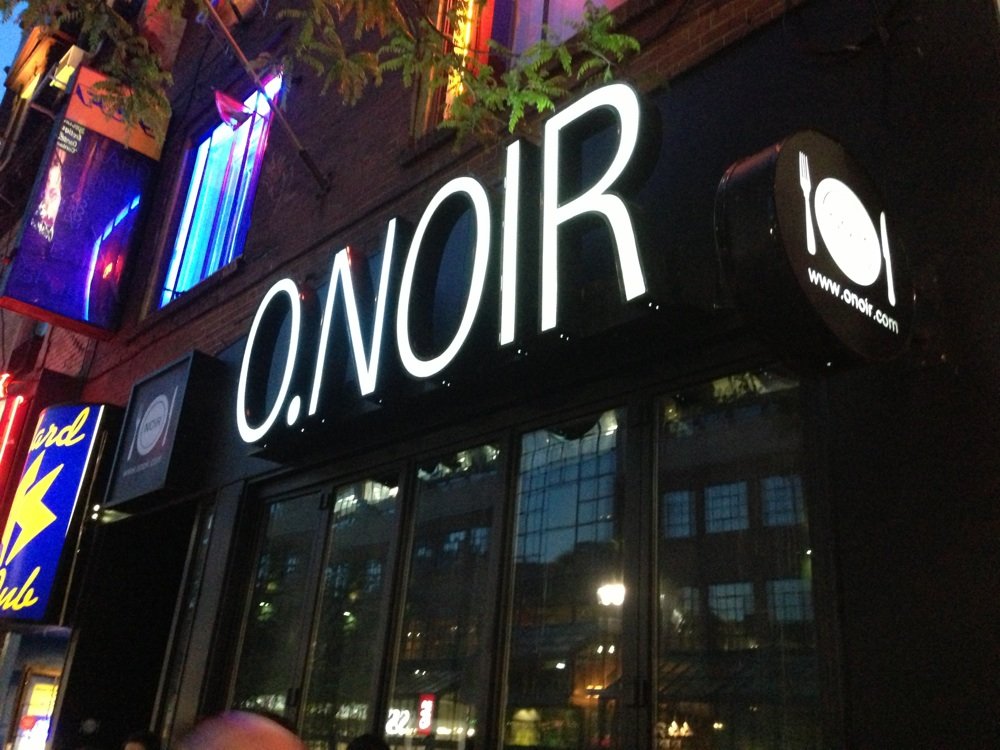 De Kas, Amsterdam, The Netherlands – Imagine a restaurant that focuses on vegetables and let you dine in a greenhouse! Well, experience De Kas in Amsterdam is the perfect place for a special occasion. Be awed by the surroundings that are lovely coupled with delicious food. At De Kas, vegetables are the stars of the plate and all are served in various ways – roasted, grilled, pureed, raw, and fried. Along with vegetables, seasonal and local fish, meats, and cheeses are also served. Do try the local wine from Limburg!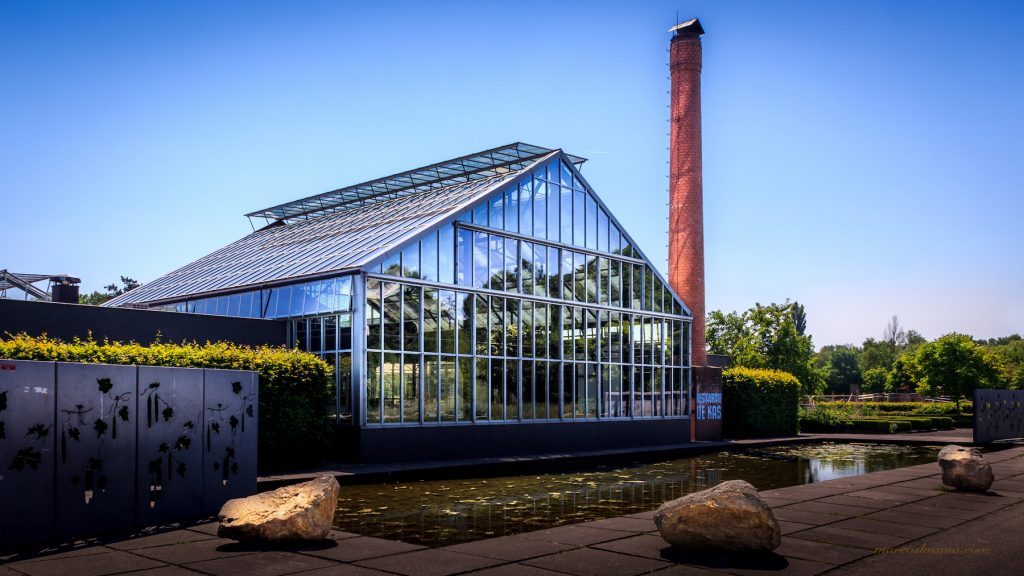 Prison Restaurant, Devil Island, China – Located in China, this restaurant is designed similar to a real prison. Enjoy the great realism that includes a large steel structure at its entrance as a prison. The waiters are dressed as inmates with black and white striped uniforms and the security personnel is dressed as guards. Even the food is served on typical prison trays. Originally created to scare and avoid people into leading a life of crime, you are sure to go the same ordain that a prisoner has to go through, which means you get photographed, fingerprinted, and optionally handcuffed. Do all that and enjoy the appetizing food as per customer reviews on various platforms!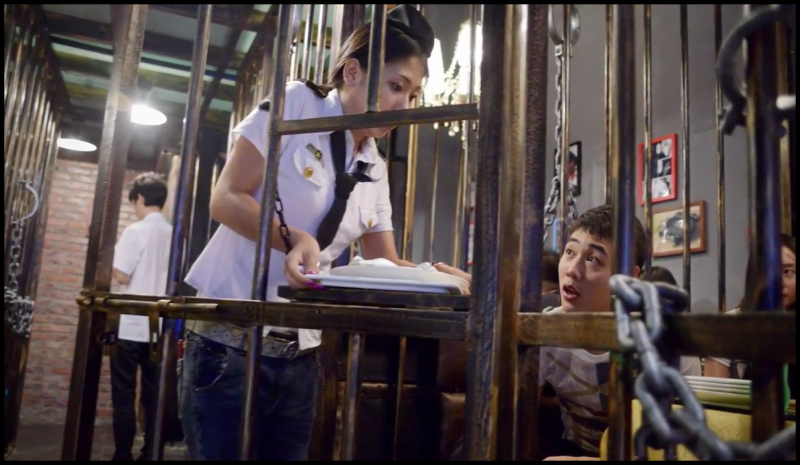 Bird's Nest Restaurant, Thailand – Located in Soneva Kiri Eco Resort, this restaurant has become one of the main attractions. Imagine yourself in a tree pod or nest 16 feet above the ground, you can enjoy your party while having the unique opportunity to admire the spectacular view. Your food is delivered food and drinks by waiters on the zip line. A visit is a must in this marvelous place.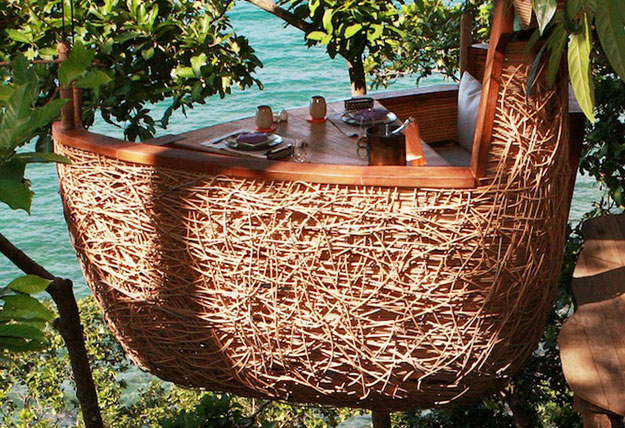 Robot Restaurant, China – Imagine a dystopian world, where robots take over everything! Well, start by experiencing it in China's Robot Restaurant, this restaurant has robotic servers, hosts, and even cooks who ensure that every guest is taken care of. The robots range in height from 4.3 to 5.25fts and can display more than 10 facial expressions and say basic welcoming lines to diners. Watch the robot cooks to make this visit a memorable one!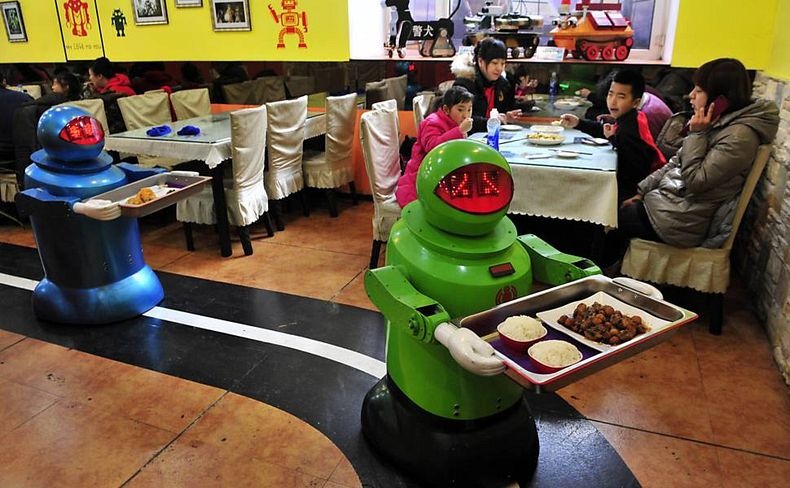 Disaster Café, Spain – We never hope you experience this kind of thing in real life but for this one we do! Disaster Café is a restaurant that offers an artificial earth-shattering experience for its guests. Imagine going through a 7.8 magnitude earthquake while having your meal! This restaurant is perfect for people who seek a thrill. Be prepared as the restaurant uses no warning signs when the earthquake will strike!
Cannibalistic Sushi, Tokyo Japan – Fully committed to the cannibalistic theme, the waitresses are dressed like nurses wheel out your sushi in the shape of a body on a gurney. Use the scalpel to cut the abdomen to expose the delicious sushi from within. The body will bleed in real as you cut and the intestines and organs are totally edible.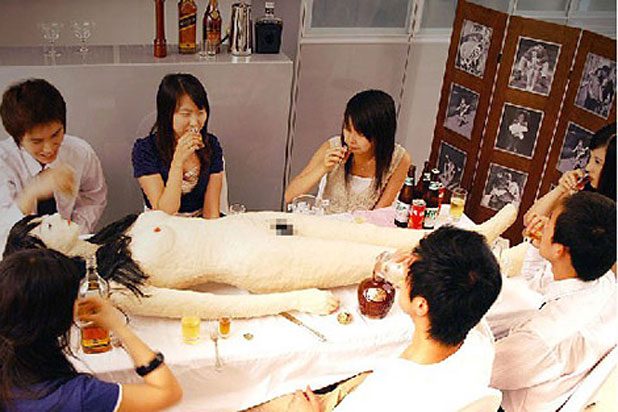 So which one is the most questionable one? Let us know in the comment section!