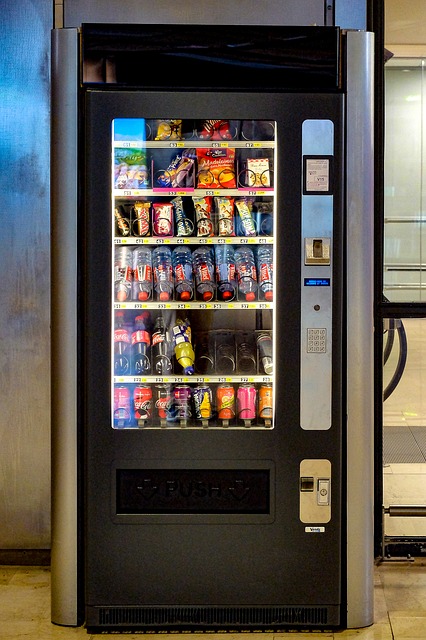 Vending machines can be found just about everywhere these days. There are vending machines in companies, schools, etc. There are vending machines for hot drinks, sweets, snacks, etc. In addition, if you are still trying to figure out the profitability of the vending machine and want to avoid spending money for nothing, you should know that there are companies that offer rental. This is also an exciting option since the rental contract usually includes the maintenance of the machine.
You can also ask for a quote from companies offering the sale and rental of vending machines to be more confident on the subject. They will also inform you about the regulations governing these machines. Indeed, you should know that there are authorized and prohibited products with vending machines. Find out more about this topic in this article.
Vending Machines: What Are the Regulations?
The regulations governing all types of vending machines are the same. Please note that not all products are allowed. According to article L13 of the Code of Drinking Places and Alcohol Measurements, alcoholic beverages are not allowed in vending machines. Since 2004, the installation of vending machines is also prohibited in schools. This measure was taken in the name of the fight against child obesity. Indeed, this phenomenon has become a scourge and affects more children between 6 and 12 years. There are several reasons for this, including medical causes. However, it is clear that diet and a sedentary lifestyle are the main factors. The proliferation of food-trucks and ready-made meals has also made the situation worse. In any case, when it comes to the distribution of canned or bottled beverages and foodstuffs, a prior declaration must be made to the local customs and veterinary services. In the case of vending machines installed in public places, the law also requires that they be accessible to disabled persons. The location must facilitate the movement of a wheelchair and the controls must comply.
What About Health Regulations?
The installation and use of a vending machine are governed by stringent health and hygiene regulations. The machine parts that are in direct contact with the food must therefore be cleaned and well-maintained to avoid the appearance of microbes and insects. This is why they are made of smooth, washable materials and, consequently, easy to clean. The hot beverage dispensers must also be equipped with a device that allows the placement of clean individual cups and used ones. The foodstuffs distributed are also governed by hygiene rules (handling, packaging, storage, etc.).
Rent or Buy: Which Option Is Better?
You want to install a vending machine in your company but are unsure if you should buy or rent one? From an economic point of view, renting is a very interesting option. It will save you money, especially if you are still determining the profitability of this project. By renting a vending machine, you only have to pay a monthly fee, the amount of which varies according to the merchandise to be distributed and the machine's capacity. In addition, maintenance is usually included in the contract. The devices are also renewed at least every 3 years. When renting, you have two options: either manage the AD yourself or entrust it to a service provider.