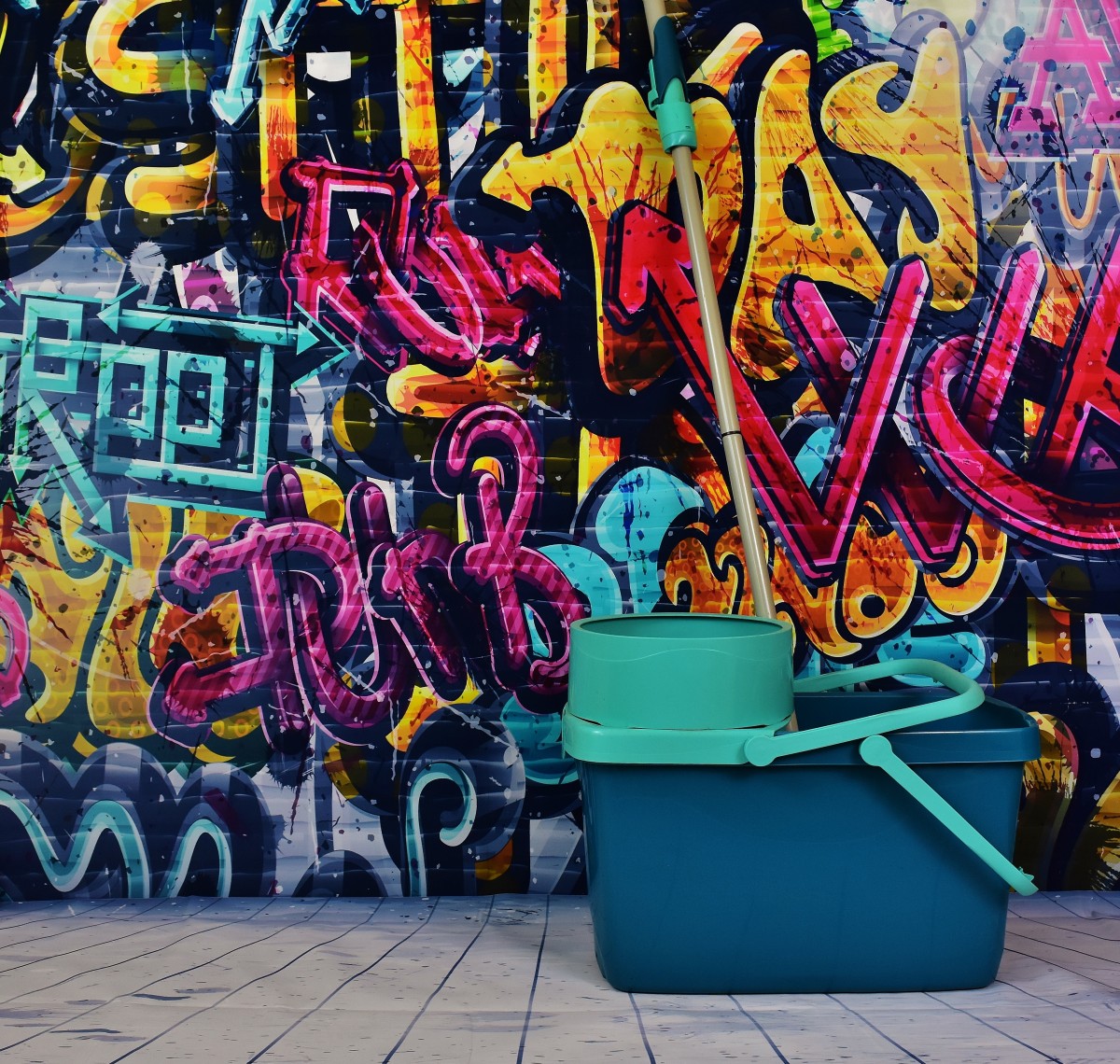 Summary
    – Step 1: Effective Graffiti Removal Products
    – Step 2: Requesting Graffiti Removal
    – Step 3: Preventative Solutions
If you have graffiti on your home, you can either remove it yourself or call a professional to remove it.
Please find out how and what to do in our tip.
1. Products that work against graffiti
Large surface detergents
Has your facade fallen victim to vandalism? Do-it-yourself stores offer simple products to individuals that are less dangerous to handle than products intended for professionals:
    – These biodegradable and silicone-free detergents ensure easy cleaning in case of vandalism.
    – They have chemical compounds and surface-active properties inserted between water and other water-soluble substances such as acrylic or glycerol found in spray paint.
Good to know: stain removers based on methylene chloride or dichloromethane are also effective.
Pure bleach against graffiti
To remove a trace of graffiti on stone:
    – wipe the stain with a damp cloth;
    – dab the stain with a bit of bleach on a cloth.
If the stain persists:
    – apply modelling plaster to the stained area;
    – Drill a hole in the center;
    – dry;
    – Put bleach in the hole;
    – leave for a few moments;
    – rub with an abrasive sponge.
If this fails, repeat the operation.
Good to know: modelling plaster can be found in DIY stores.
On marble, sandstone or granite:
    – Apply a water or oil repellent solution available in DIY stores.
    – Follow the instructions carefully before use.
2. Request for intervention to remove graffiti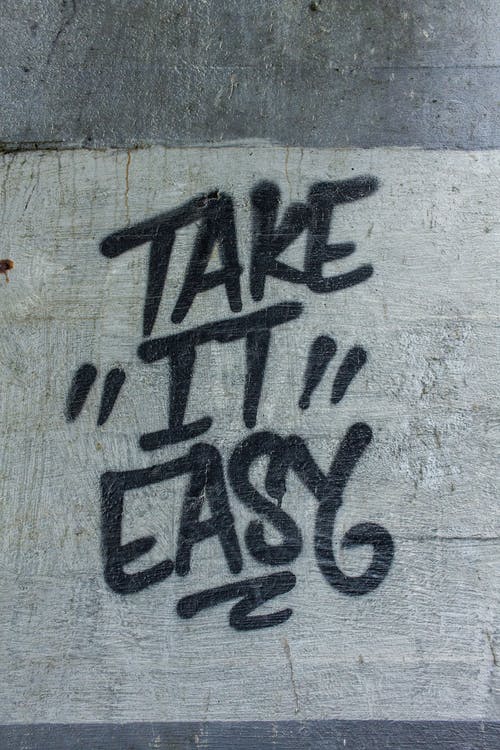 Intervention by the town hall
You can ask your local council to intervene with the appropriate equipment and products. This intervention remains free of charge, but it can be paid for under certain conditions:
    – if the stained support:
        ◦ is made of a particular material;
        ◦ proves to be dilapidated;
    – if the stained facade is difficult to access for personnel or their equipment.
Please note: this request must be supplemented by a complaint to the police department.
Intervention by a professional
Some companies specialize in post-disaster cleaning.
With ice blasting and baking soda, they can effectively clean graffiti.
Good to know: the price of an intervention by the town hall or a professional varies according to the estimate and the work to be done.
3. Preventive solutions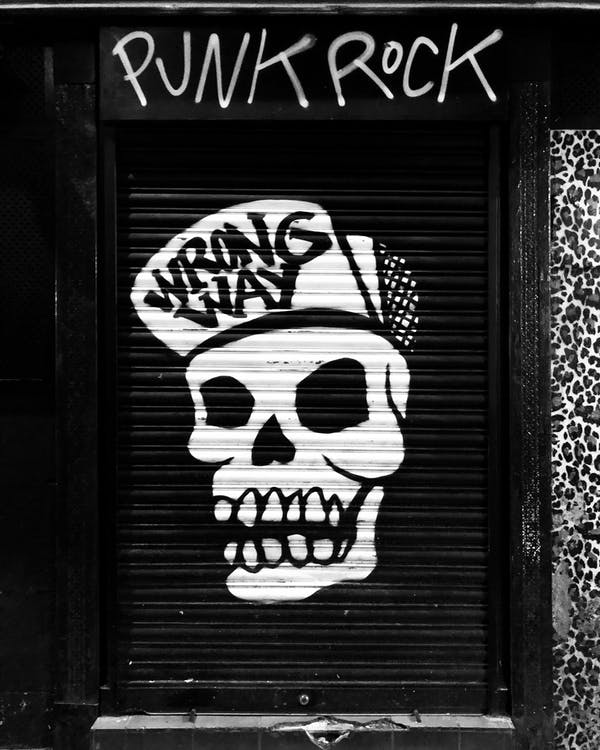 To prevent future graffiti from soaking into your walls, there are 3 solutions available to you:
    1. Put a protective plastic film on your facades: the film-forming product leaves, once dry, a protective film on the surface, so the pollutant cannot adhere to the facade and is easily removed with water.
    2. Apply protective varnish.
    3. Apply anti-tag paint.
Good to know: if you want to protect your glass facades, you can buy a roll of adhesive protective film. If graffiti is made on your window, you will only have to remove the film to stick another one.
Tips for anti-graffiti treatment
The anti-graffiti treatment is done as a finishing touch to the restoration, as is the exterior insulation.
In urban areas and more rarely in rural areas, it is not uncommon to see the damage caused by vandalism on facades. The tags and wild postings are part of these degradations.
The quicker the work is done, the less likely you will see other additions to your facade.
Good to know: this is the "broken window" theory: if one window stays broken, other windows will be broken nearby. The feeling of neglect leads to further carelessness, whereas the feeling that a place is maintained leads to respect.
If the intervention of a professional is possible, even recommended, you can clean and treat your facade yourself.
Nevertheless, a professional knows the materials, the products and their uses to treat graffiti, do not hesitate to take advice from these specialists.
The treatments apply to external insulation systems and are done as a finishing touch to the rendering.
The different criteria of an anti-graffiti preventive treatment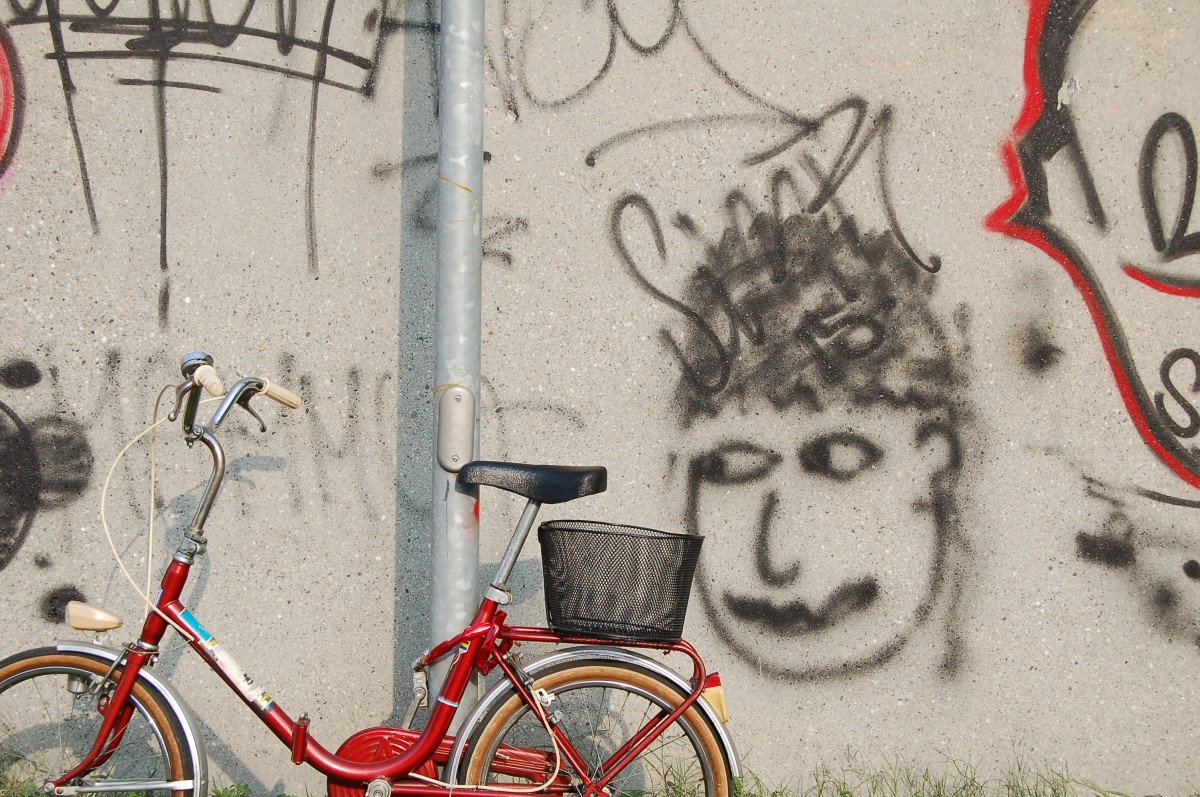 Anti-graffiti treatments must meet specific criteria:
no or little change in the appearance of the substrate;
facilitate the removal of graffiti with simple products and without damaging the materials.
Depending on the material's porosity, the graffiti degrades the support more or less.
Impact of graffiti on the substrate
| | |
| --- | --- |
| Porous materials | Non-porous materials |
| | Smooth surfaces such as glazing. |
| The graffiti forms a film and penetrates the material's surface: challenging to remove without more or less aggressive methods. | The graffiti forms a film that remains on the surface: relatively easy to remove |
Different actions of anti-graffiti products
3 common steps of anti-graffiti products:
pore size;
filmogenic;
oleophobic.
Products can have one, two or three actions.
| | | | |
| --- | --- | --- | --- |
|   | Mouths Pores | Filmogenic | Oleophobic |
| Definition | Pore-filling action on the surface of the material: smoothes and waterproofs. | Film-forming action on the surface: leaves a protective film on the surface. | Oleophobic surface action: does not allow oils to penetrate. |
| Change in the appearance of the substrate | Yes, slightly | Yes | No |
| Waterproof | Yes | Yes | Yes |
Types of preventive anti-graffiti treatments
We find on the market 2 types of preventive anti-graffiti products:
interim treatments;
permanent treatments.
 

Temporary treatment
Permanent treatment
Definition

Treatment that partially or disappears when the graffiti is cleaned.

Treatment that remains in place after the graffiti is removed.

Application

Usually in one layer.

Easy to apply.

Usually in several layers.

More complex application.

Action

Allows for easy graffiti removal.

Allows cleaning graffiti very easily.

Recommendations

Cleaning can be done with hot water and solvents.

Be careful with highly stressed surfaces, treatment to be renewed.

Cleaning is done with the solvent recommended by the treatment manufacturer.

Not recommended on listed buildings.

Can fix some stains.

Surface appearance

Unmodified.

Modified.
Preparation of the surface before applying the anti-graffiti treatment
Here are the steps to prepare your surface before applying the anti-graffiti treatment:
All glass surfaces must be protected.
Substrate temperature must not be below 5°C.
Traces of residues of paint must be removed.
The support must be sound, clean and free of grease.
There should be no traces of efflorescence.
The substrate must be sufficiently porous.
The support must have received a fungicide treatment.
Joints and cracks must be treated before application.
Application of the treatment
This type of treatment is applied with a brush or roller. It can also be applied by spraying. Read and follow the manufacturer's recommendations.
Apply the product to saturation.
After application of the treatment on low porous surfaces, wipe off the excess product with a cloth before drying.
The products in the aqueous phase (water thinner) can be applied on a dry or wet surface. It is recommended to use them in two to three coats "wet on wet", i.e. do not wait for complete drying between two coats.