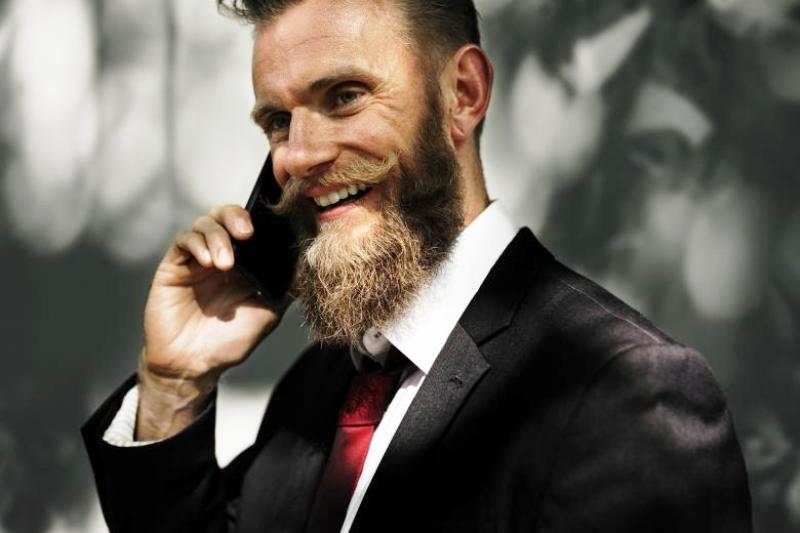 Summary
– Trim a 3-day beard
– Trim your goatee
– Trim your beard
– Maintain your beard
Trimming your beard is not very complicated if you know how to do it. The goal is to be efficient and quick while keeping a neat style. Whether you want a well-trimmed three-day beard or a clean-cut goatee, this step-by-step guide explains how to trim your beard.
Trim a beard to a 3-day beard
When we talk about a three-day beard, we're talking about hair that's about 4 mm in size. You can opt for this type of beard for a slightly "unkempt" but classy look.
– Start by trimming your beard one size above what you want to achieve:
◦ Take the 5 or 6 mm shoe of your trimmer (or beard trimmer, which is easier to handle than a regular trimmer).
◦ To be sure to trim your hair to the same height, use your clippers in the opposite direction of the hair growth.
– Then, reduce the size of the shoe to shave your beard to the desired final height (between 3 and 5 mm).
– Refine the contours without the shoe. Shave well:
◦ the contours of the mouth;
◦ the lower part of the mustache;
◦ the scattered hair on the cheekbones.
– Finish by closely shaving the hairs located:
◦ either below the junction area between the neck and chin and delineate the boundary line well with a close shave;
◦ or below Adam's apple in a slightly curved line from the ear to Adam's apple.
Trim your goatee
There are different kinds of goatees, each determined by its shape.
To properly shape your goatee, it is best to shave as close as possible and use a beard trimmer with a more refined head.
Thus:
– Use a manual razor to remove the hair around the goatee as closely as possible.
– Use a trimmer with a shoe depending on the size of the hairs you want to keep to trim the goatee.
– Use the clippers without a boot to define the contours of your goatee. Above the upper lip, in particular, the goatee should follow their design by being very slightly spaced.
You can make sure to leave the hairs under the lower lip. They should be centered and trimmed about half a centimeter on either side of the midline defined by your nose and the V of your upper lip.
Trim your beard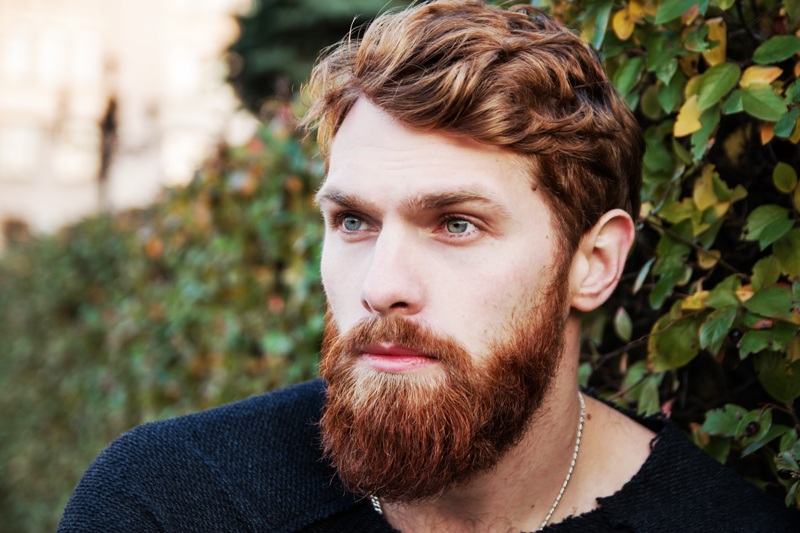 When your beard is uneven with long hairs here, holes there, etc., it is time to trim it evenly.
Here again, the clippers are essential:
– Even out your hair and give your beard a proper shape.
– It is necessary to use it about once a week, as not all hairs grow at the same speed.
As for the holes, there are a few tricks:
– Let the hair grow on top and comb it well over it to hide the hole.
– Use a makeup pencil to mark the area with a few black dots, and rub them in briskly with small strokes to fade the dots.
– If you plan to keep your beard for life, get implants, and you will solve the problem for good.
Maintain your beard
Once your beard is trimmed the way you want it, you need to maintain it regularly.
Make a first delicate pass and a second more lively one:
– Comb it every morning in the direction of the hair, avoiding plastic combs, which generate static electricity.
– Shampoo your beard at the same rate as your hair (about twice a week). Use mild shampoos or those specially designed for beards or thickening shampoos that give a fuller beard.
– Pat dry rather than rub dry.
Note: On and off, you will also need some beard oil to keep your beard silky and smooth.
And that's it, gentleman… Please, remember to share and comment below.