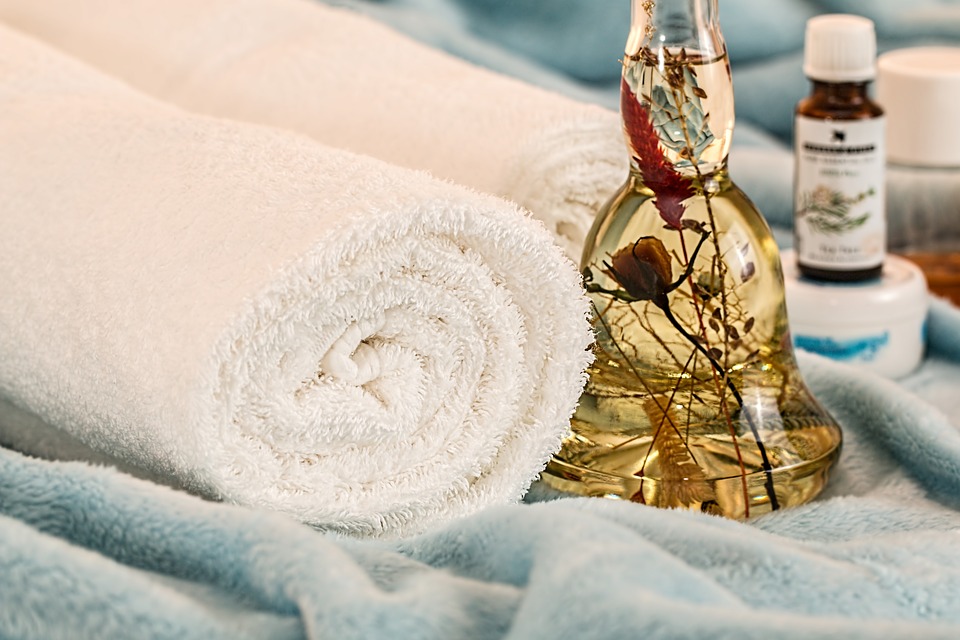 So, you've just graduated from a massage school, got the required training and launched your professional massage business. Sounds really exciting, isn't it?
But, before you get started, you need to gear up with the necessary massage therapy supplies and equipment.
#1. Massage Table
No matter which type of massage therapy you practice, I guess this is the piece of equipment that should come first on your list.
Now, even in this field, I must say we've made much progress. From simple folding massage tables, today, we have massage tables that come with a range of adjustable features that can help you tailor the table experience to your needs.
But the important question here is how to choose the right massage table?
Based on a previous blog article, here are some tips that might help you make the right selection:
"In this practice, it is imperative that your clients are comfortable (no matter what their size and shape are) and that you deliver an effective treatment without putting a strain on your own body. This is why you need to consider the length and width of the massage table.
Width, length…now what else? Yes, the table weight. And, I strongly recommend a table that weighs under 30lb as the lighter a table is, the better it is.
The third and last element you should factor in is the price. Here, all I can tell you is that you should never sacrifice the comfort and safety of your clients only to save up some money, as this can end up costing you way more money in the long run."
Portable Massage Tables
It is good if you already have a massage table in your session room, but what happens if you have to travel to your customers?
In this situation, a comfortable and light portable massage table might come in handy and even help you to build a reputable image.
If you want to make the most of your investment in a portable massage table, we recommend you the ones at Nomad Tables.
Electric Massage Tables
Who said you could not add an allure of sophistication to your massage table?
Most people who bought an electric massage table said that it made their lives become easier and if you'd ask me, I'd say they were designed with an incredible strength, functionality and comfort to help you meet the needs of your clientele.
#2. Massage

T

able

C

over
In a massage therapy clinic, you'll have one customer coming in after another and it's evident that you'll need to switch the massage table covers with new and clean ones.
Experts recommend the use of durable, comfortable and breathable fabric, such as a cotton-polyester mix and special features like solid Velcro straps as they can prevent slipping.
Today, you also have the waterproof and washable protective table cover which has the following benefits:
It keeps perspiration, lotions and dander on the top surface but still allowing air and heat to circulate.

You won't hear any crinkling noise like with plastic-based ones.

It also acts as a barrier and helps to prevent the spread of any communicable diseases.
#3. Massage Oils, Lotions and Creams
As a massage therapist, you will use a lot of oils, creams and lotions, so they deserve that much attention.
To help you choose the products, we have compiled a list based on the suggestions of professionals:
Best Oils:
Fractionated Coconut Oil

Jojoba Oil

Almond Oil

Apricot Kernel Oil

Avocado oil

Grapeseed oil

Cocoa butter

Olive oil

Kukui nut oil
Now, when it comes to creams, we suggest going for those with coenzyme Q10 that can prevent the skin ageing process as well as improve your collagen production.
#4. Towels and

R

obes
You cannot forget to invest in robes and towels as otherwise, your customers won't have anything to cover up their delicate parts while you are working on their bodies.
In this profession, you will need a lot of soft and fluffy towels and robes. While most massage therapists opt for white-coloured ones, you can choose any unobtrusive colour.
Are you looking for some of the finest massage therapy accessories? Call Nomad Tables to place your order!