Welcome back to our ongoing series on the basics of digital marketing. If you're a newcomer to the industry, this series might help you find your bearings on your journey to the online business sphere.
The most important thing to remember when approaching a digital marketing plan is that there is no exact template to success. Your needs will vary on your individual goals. However, there are certain points that will keep you on the path to success. Let's have a look at them now.
Create a Realistic Framework
Before you do anything, you'll want to map out your plan. The important thing is to establish several realistic outcomes while leaving some room for uncertainty. And you want to do this based on a set of chosen key performance indicators that are related to your strategy and goals.
If you don't choose a subset of metrics to base your strategy on, it's likely that you'll veer off track and not make it to your end goal. Keep the process as simplified as possible when communicating and delegating, and establish a clear time-frame so that everyone on the team stays focused.
Identify Appropriate KPIs at the Outset
You'll have to find the right metrics to focus on in order to understand how you got your end results. Choosing the right KPIs – the ones that most closely represent your key target areas – will help you to stay on target and understand which of your marketing actions are actually working and which need improvement.
The trick with setting these up appropriately is to remember that it's all about data, but it's also about human experience. This is the key to setting up a decent sales and marketing strategy on the whole – you are viewing your traffic as numbers, but also humans. You're going to want to home in on numbers that truly tell a story about what your customers are doing, and using this data to shift things around in the future.
The bottom line is that human behaviour is really what's affecting your return on investment, so remember to always approach it from a user's point of view.
Know How to Build an Effective Funnel
Those of you who have experience in the traditional business background should already be familiar with the concept of a sales funnel, which is a step-by-step outline of each phase of the buyers' journey. The widest part or top of the funnel is where outreach, engagement and brand awareness happen. This is key to capturing new traffic as well as re-engaging repeat traffic. The top of your funnel is where the marketing happens and you'll want to ensure that this is highly engaging – it's not so much about the sale as much as it is about relationship-building.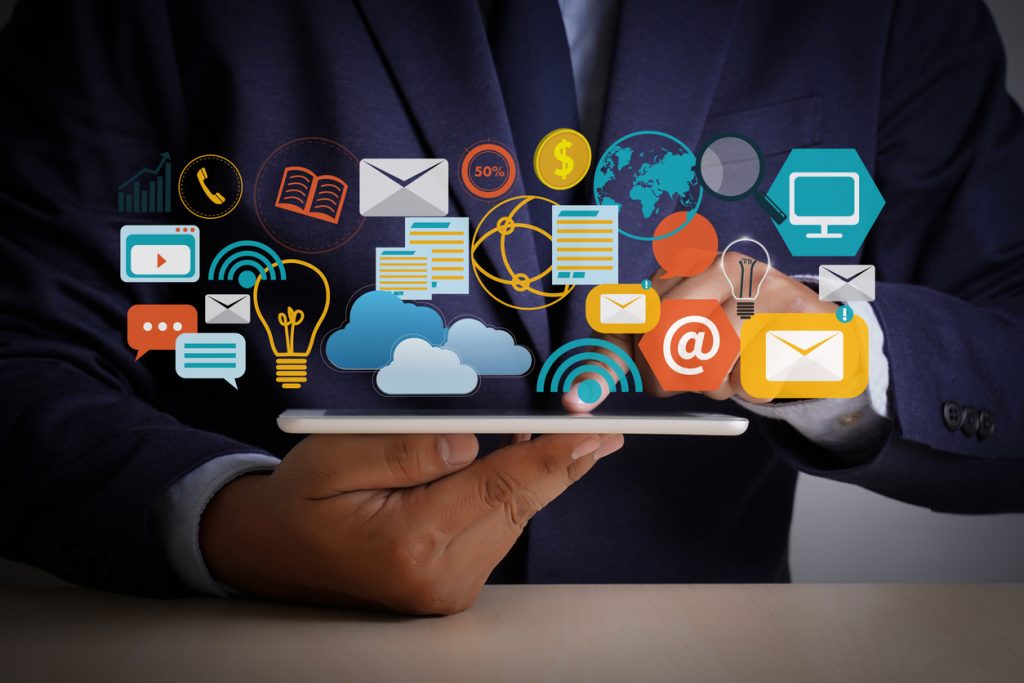 Understand What Makes for Effective Content
Content is so much more than great blogs, landing pages and Facebook ads! There's a lot you can do to get creative with your content. What makes for truly effective outreach and engagement is your ability to tell a story, and to that end, your strategy should centre around an effective advertising campaign that is high quality and of value.
What do we mean by this? Build your core ads and service offerings first, and then write content with call to actions that lead users towards a purchase. But make sure that it's relatable, relevant and useful to your audience.
You'll also want to have a clear understanding of how your content is working with regards to SEO and analytic patterns. Everything that you put out into the world ends up being "data," so tracking it in the right way is crucial. This also means understanding the user experience.
Visualize a Clear Direction
The whole point is to make a flexible plan to have a clear understanding of how the process will follow through from the ground up, starting with SEO-friendly and highly shareable content. At the end, you'll want to compare your expected results with the actual results, so that when you create a new strategy you'll understand better, what works and what doesn't.
The Final Takeaway
In order to build an effective content marketing strategy, you need to have a solid understanding of project management, which includes a solid vision of the plan as well as each step, and the bits and pieces involved in having each step be successful.
Successful digital marketing strategies are never cut and dry, but with a little practice, you can make them work to your advantage. When you can authentically engage a broad audience, you'll no doubt impress. However, if you feel you need help getting there, consider contacting Linkeo Ltd and enquire about the Deliver by Linkeo service.