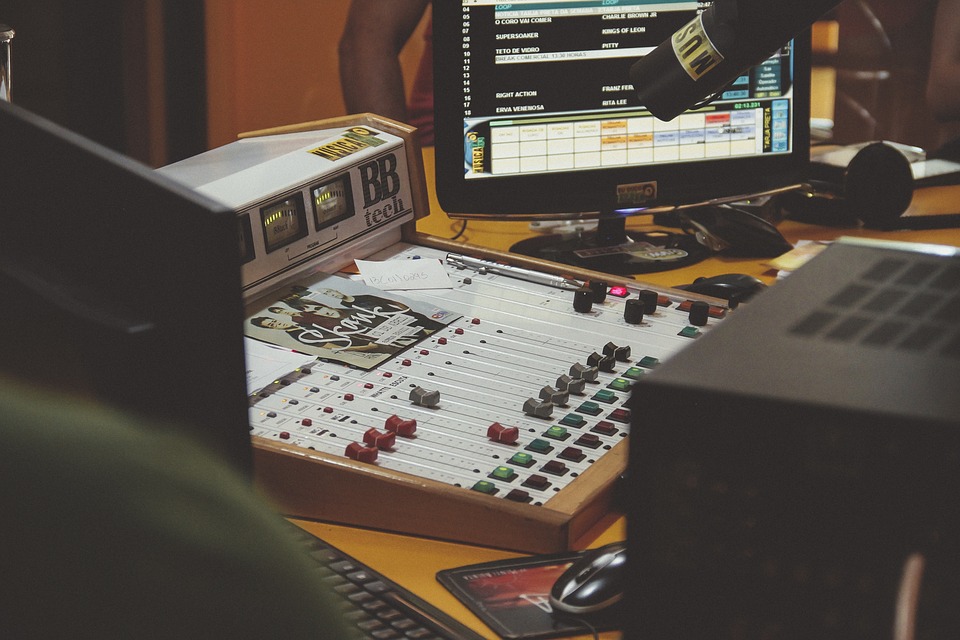 Broadcast media represents an effective and integrated form of communication in our society. In today's article, we will look at the oldest form of broadcast media – the Radio.
The Radio
First created in the 1890s, the radio works when messages are sent through electromagnetic waves. The radio signal is similar to an electronic current that can go back and forth very quickly.
Suppose you need to make a meal; you will need the proper ingredients and utensils. Similarly, two crucial components have contributed to the success of the radio: equipment and staff.
Personnel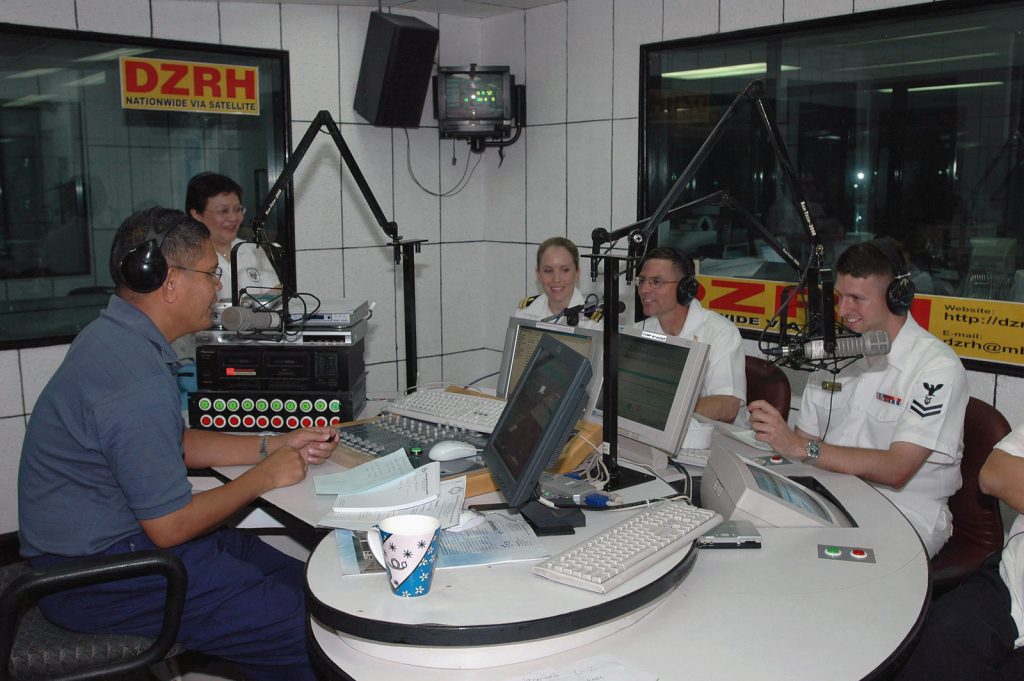 According to the UNESCO,
'…the recruitment of the broadcasting personnel should be on talent, creative ability and an aptitude for broadcasting….'
One of the most important people of the radio is the radio producer. He or she is responsible for coordinating the content of all the radio programs, generating ideas and recording and editing programs. This person is also responsible for budget management. As a radio producer, he or she is supposed to have a good understanding of language, so as to edit news scripts and advise newsreaders on the correct pronunciation so as listeners can better understand the news being read out.
Next, we have the radio presenter, most known as a radio jockey or as an RJ. This is the person hosting shows on the radio. The RJ represents the image and reputation of a radio station, and therefore have the responsibility of communicating with and engaging their audience. They not only inform and educate but also entertain you with their charming personalities and addictive voices. In a way, their job is to attract as many listeners as possible.
Next, the technical department consists of people who operate and maintain equipment ranging from studio machines to transmitters. Engineers manage equipment that can regulate signal strength and a range of sounds to adjust volume and audio quality.
Do you know what the role of a radio programme broadcaster is? If not, let me tell you that he or she is a person who has the proper expertise to identify the propagation characteristics of a radio station and where the signal is the strongest. As a result, this can help decide upon the appropriate programme technique for listeners in difficult reception areas.
Lastly, we have an audio producer whose job is to write audio scripts, create sound effects and ensure that the best audio is considered. He is also responsible for the final edit of a programme.
Studio,

E

quipment and

S

ound
"Radio is a sound-only medium, which implies that the quality of sound should be genuine and the signal should be reliable as substandard and muffled quality sound can negatively affect listeners and discourage them from listening to the radio news."
A radio studio is constructed based on some acoustic principles that can help create quiet places where news-reading programmes can be held undisturbed. For instance, the materials used to build the internal walls have unique acoustic properties that can absorb and reflect sounds at different frequencies, preventing outside sounds, like footsteps and traffic noise.
Found in the radio studio, the control room is a soundproof room which consists of high-quality monitoring loudspeakers, studio signalling systems, echo equipment, consoles and the VU (Volume Unit) meter which shows the level of sound output. A high-quality computer system can also be found, which is essential as it is used to store all the radio shows, news recordings, voice-overs and so on.
Now, let's talk about a bit about the most important radio station equipment: microphones! Nowadays, dynamic condenser microphones are popular in radio stations as they are resistant to ambient noise. For example, the Shure SM7B is a type of microphone favoured for radio news broadcasting as it does not need to be handled. Besides, some microphones also consist of windscreens that can keep irrelevant noise such as the sound of breath to the minimum.
As per the details mentioned above, have you been able to glimpse some aspects of a radio station? Please share your comments!