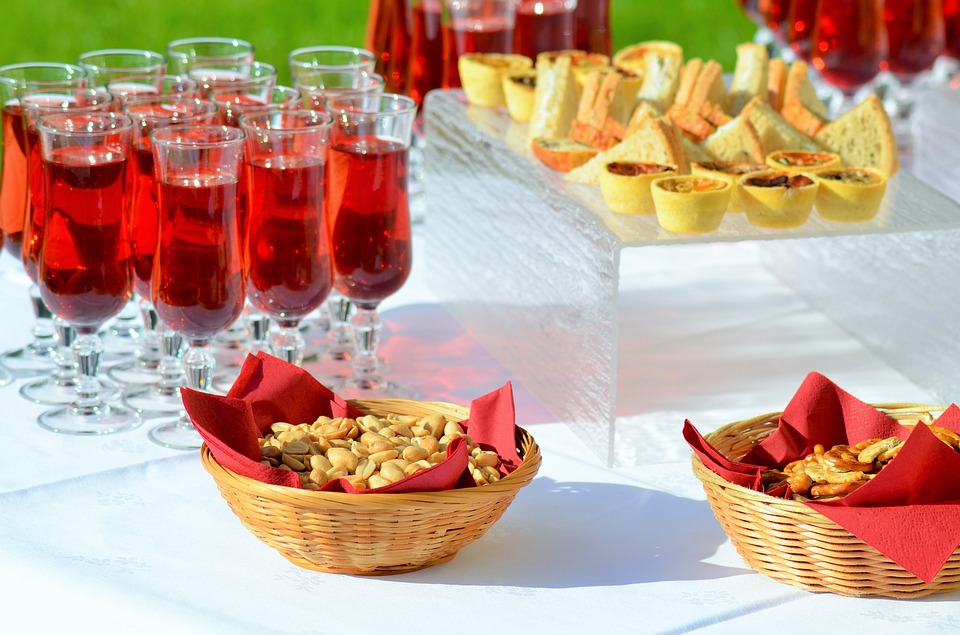 When we talk about events or parties, one of the first things that come to mind is food. In many cases, if the party is small or with few guests, you can take care of the food, but if it is a larger event such as a corporate one, hiring a catering service is the best option.
Why? Think of all the work you can save with a catering service. It is one thing to prepare food for twenty or thirty people, and it is quite another thing to organize a delectable menu for more than fifty people, not to mention the organization, setups, tables, chairs, plates, cutlery, etc. that you will have to provide!
Before deciding, think about the type of event and the number of guests who will attend. How you manage your budget and how you want to use it depends on it. Remember that the event's goal is that both you and your guests enjoy it to the fullest and create a memorable experience.
If you are still in doubt why hiring a catering service is the best idea, here are five reasons why you should do it:

1) Comfort
When you hire a catering service, your job is to manage it so that everything is as you want it to be. In other words, tell them what you have in mind for the meetings, the decoration, the choice of the menu you wish to for your guests, etc. Taking care of the catering for the event is a big responsibility, but hiring a reliable catering service will take a big load off your shoulders. This gives you time in case you have other tasks to do besides the menu and the meeting.

2) Specialized Chefs
The catering service you hire must have specialized chefs. The success of your menu at the event depends on them. If you are looking for a truly delicious experience, you need to pay attention to this.
Most people always include the same dishes in their events. You have probably already tried the same soup or cream at least four or five events you have attended. This will not help you create experiences; it is the usual thing; what you need to do is choose different dishes. A specialized cook can create original dishes to make an occasion that will not be forgotten. Wouldn't you like your event to be remembered positively?

3) Variety of Dishes
The selection of dishes is an excellent experience if you have not yet decided. The company responsible for the catering service will usually offer a wide range of options for the menu, and you can choose the ones you like best. If you already have a menu in mind, you can discuss it with them, so they know how to prepare it.
Once you're done with this, the final test comes, the tasting. You can ask for a taste test to ensure that each dish will please your guests. This is perhaps the best part, so go on an empty stomach if you are undecided between the different options.

4) Experienced Staff
There may be certain events that can overshadow your guests' experience at any party or celebration. For example, it may rain if your event takes place outdoors. If you hire an experienced catering service, the staff will make sure that all these types of disturbances are avoided or even eliminated at the right time.

Now that you know the reasons why you should hire a catering service to enjoy your event, Sarah Brown Catering gives you an additional reason to see for yourself! Whether you're planning a conference, sales meeting, seminar, or any other function, Sarah Brown Catering can provide everything from the mouth-watering and beautifully presented menu, bar, service, and overall event management. Contact them for more information!