Careers in healthcare are booming right now. It is one of the biggest growth industries for the foreseeable future. But what if you're not interested in the hands-on medical stuff or your skills are more administrative in nature? Ever thought about medical secretary jobs?
Depending on the employer, medical secretaries could also be called medical administrative assistants, health unit coordinators, medical office specialists and unit secretaries. But no matter what title they go by, these professionals are vital to the health of their workplace. Doctors, nurses and other medical and administrative staff members rely on the medical secretary to create a friendly, welcoming and well-organised front office for patients.
As a medical secretary you will be responsible for optimising the patient's satisfaction, keeping the reception and waiting areas running smoothly and all administrative matters relating to patient records.
Health administration duties can vary from workplace to workplace, but you will usually be expected to also handle the following:
Greeting and attending to patients in person and over the phone
Scheduling patient appointments
Answering all incoming phone calls in a courteous and professional manner
Monitoring stocks and supplies within the practice
Billing patients
Maintaining confidentiality of all doctor, staff and patient information.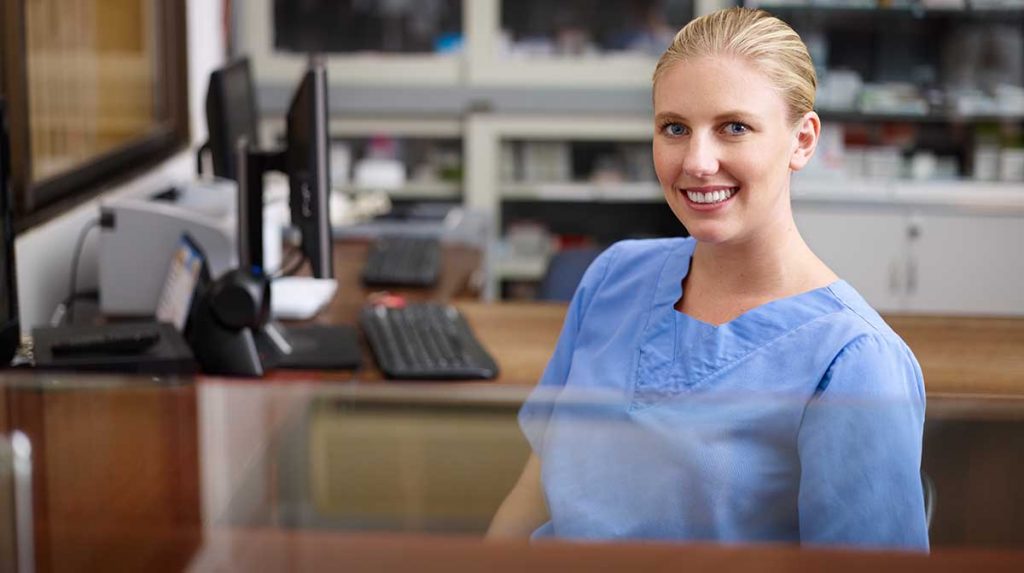 What Personal Attributes and Skills are Required?
Medical secretaries need to have solid people and administrative skills to keep things flowing efficiently in the doctor's office. To be successful in their role, a medical secretary is expected to be compassionate, caring, professional and discrete with a high level of organisation skills. Attention to detail is a must as they are dealing with sensitive and confidential information daily.
Regardless of whether the role is in a general practice, medical or allied health clinic or hospital a medical secretary needs to be able to effectively multi-task, have amazing time management and provide a high level of customer service.
Effective communication: Communication skills are at the heart of this job role. First and foremost, the medical secretary should have sharp listening abilities to find out what the patient needs and then help them.Along with providing accurate information about the practice to patients, secretaries manage tricky calls, deal with difficult patients and send clear communication and messages to patients and other health providers either verbally or in writing via email or SMS.
Interpersonal skills: Secretaries interact with a wide range of personality types in both pleasant and sometimes difficult circumstances. They should be friendly and confident, but also be tactful and sympathetic.
Medical office front desk secretaries also interact frequently with medical professionals, supervisors and other staff members, so they must be able to collaborate easily, give and receive criticism gracefully, and rise above petty office politics. Good interpersonal skills go beyond basic communication abilities. Soft skills like friendliness and likability are especially important for the secretary role.
Exceptional time management: Throughout each working day secretaries juggle a multitude of different tasks; managing the demands of taking calls, booking appointments, taking and relaying messages and still completing clerical tasks on time.
This calls for a high level of multi-tasking ability coupled with skills such as the capability to prioritise duties and attention to detail. It is imperative that the medical secretary can deal with stress while managing fast-paced office duties.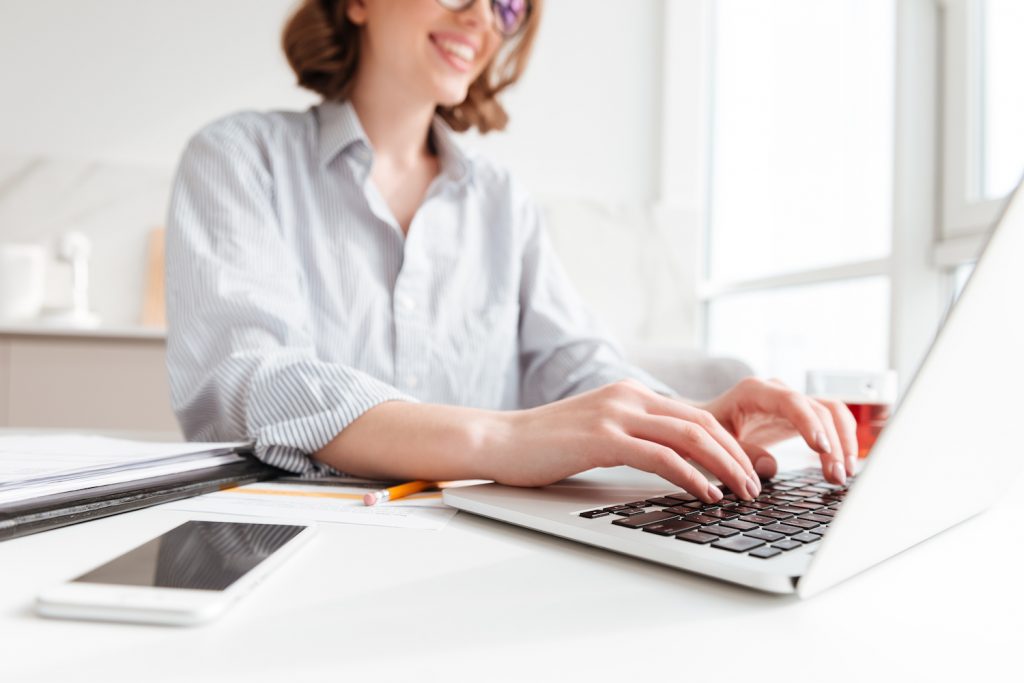 Technical reception skills: Front desk secretaries mainly use telephones and computers to communicate with patients and staff so they must have basic keyboard knowledge. The telephone system will probably feature multiple internal and external lines that must be kept operating smoothly. You'll also most likely need to be familiar with word-processing software packages. Any secretary should be comfortable using phone systems, copiers and printers.
Industry knowledge: There's no doubt that since medical secretaries are working in a medical practice, allied health centre or hospital, these individuals need a basic understanding of the industry and industry-specific software programs. In general, a medical administration course would ensure they are well versed with medical terminology, privacy legislation and medical billing.
A qualification in either a Certificate III in Business Administration (Medical) or Certificate III in Health Administration are well looked upon; as well as both knowledge and experience of office administration or customer service in a different field.
Do you feel up to the challenge and want to take your first steps in the field? Or are you perhaps an established medical secretary looking for a new placement? Get in touch with Doctors Secretarial Agency (DSA) today.