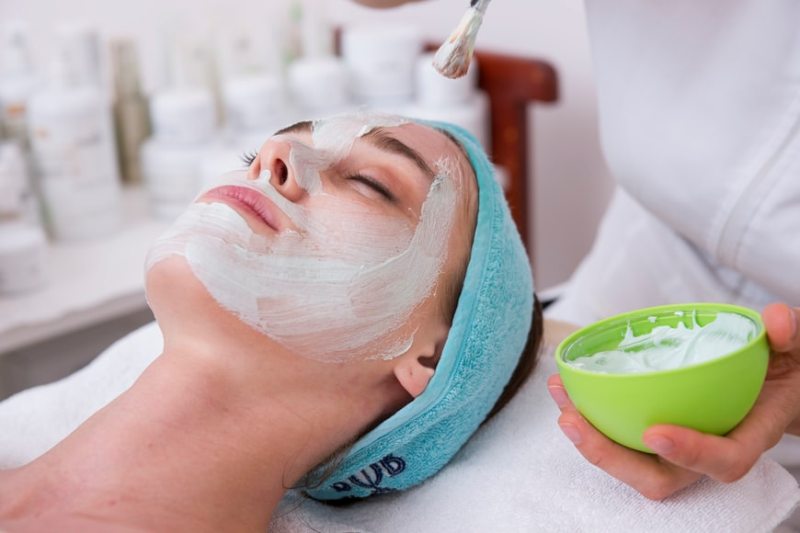 Exfoliating products help to eliminate impurities and dead skin cells from the face naturally. In addition, they refine the skin texture, making it smoother, softer, and cleaner. The result is a fresh and radiant complexion.
 However, it is essential to choose a scrub adapted to a skin type to benefit from these advantages. Let's see closer below.
 Principle of a scrub
 Exfoliating the face is an important gesture. Indeed, the cells of the epidermis renew themselves regularly and migrate towards the surface of the skin. If they are allowed to accumulate, the complexion becomes gray, dull, and lacks radiance. The skin suffocates. By eliminating these dead cells, facial scrubbing helps unclog the skin's pores; to promote the penetration and assimilation of products used after scrubbing, such as masks or moisturizers; to activate blood circulation and cell regeneration, and to reduce wrinkles and fine lines.
 Good to know: if you don't leave a mask on after a scrub, it is essential to moisturize the skin of your face. Otherwise, you may feel discomfort.
 How often should I use a facial scrub?
 Depending on the skin thickness, a facial scrub is carried out once or twice a week. Once a week for normal to combination skin. Once a week or once a fortnight for dehydrated, dry, but not very sensitive skin and once or twice a month for thin, sensitive, and hypersensitive skin.
 Note: if you are unsure about your skin type, do not hesitate to ask your dermatologist, doctor, or pharmacist for advice.
 Different types of scrubs
 Among the many exfoliating products available in supermarkets or pharmacies, we distinguish between mechanical and chemical exfoliants.
 Chemical-action scrubs
 They can also be found under the name of biological or enzymatic scrubs. They can take the form of a cream, a gel, or foam.
 In addition, they can be composed of different active ingredients such as fruit acids, enzymes, and salicylic acid.
 Their action is simple; it does not require any need to rub. The active ingredients of the scrub first dissolve the dead cells. After a pause of 5 to 10 minutes, the scrub turns into oil. The dissolved dead cells are then rinsed off.
 Good to know: chemical scrubs are often more expensive than mechanical scrubs.
 Scrubs with mechanical action
 These are the most common scrubs on the market. There are two types:
 Grain scrubs are composed of grains of sand or silica, crushed seeds or fruit pits, and, more rarely, coarse salt.
 – Gum scrubs, as their name indicates, are composed of different types of gums. These gums adhere to the impurities and carry them away when the scrub is removed.
 For the grain scrubs, the application can be made at home. Once applied to the wet neck and face, the abrasive particles will loosen dead skin cells. To optimize their effectiveness, make small circular movements with your fingers. Then rinse and apply your mask or moisturizer.
 Gum scrubs are often used in beauty salons. They are applied to a dry face in a thin layer, and they should be left on for 5 to 10 minutes. Then "erase" the product by holding the skin to prevent the face from sagging.
 Good to know: if you use a mechanical scrub, avoid the area around the eyes, as the skin is fragile, and the scrub could irritate it.
 Facial scrubs: peelings
 A peel is applied in a thin layer and is eliminated using a soft massage.
 The product then falls off in small flakes, taking with it impurities and other dead cells.
 Good to know: these peelings, available in pharmacies or department stores, should not be confused with peelings or dermabrasions performed by dermatologists. These operations are heavier and more aggressive for the skin.
 Adapting the scrub to your skin type
 It is vital to choose the proper scrub for your skin type not to thicken or damage the epidermis, which could lead to the appearance of pimples and blackheads. 
 So-called "normal" skin has the luxury of choice, and they can tolerate both grainy and chemical scrubs. However, keep in mind to moisturize your skin after the scrub.
Combination to oily skin will prefer a grainy scrub once a week to treat shine or imperfections.
Dry and sensitive skin cannot tolerate grainy scrubs, which are too irritating. It is then advisable to turn to a chemical scrub, which will exfoliate the skin without traumatizing it. Men's skin is thicker, and it is in their best interest to turn to a grain-based scrub.
To deepen the subject, we will come back in our next article on scrubs, namely natural scrubs, ideal for those who want to take care of their skin without damaging the environment. Diet also plays a crucial role in skin health, and it is not very practical to practice scrubs if you eat fast food every day!
Remember to leave your comments below to share your appreciation of this post.