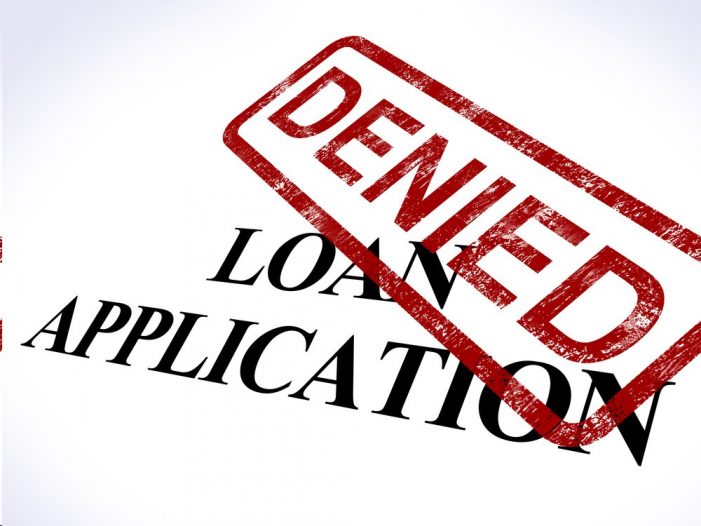 There's a whole lot of reasons why financial institutions do not approve a loan application. The reasons for this are considered strategic and confidential, but knowing the most common causes is easier to find out why your loan has not been approved. Below is a list of reasons why you may not have your loan approved:
Incorrect or Outdated Data
Many people provide incorrect and outdated data at the time of the request. To find out if this was your case, evaluate if there was an error concerning your income information, home address or even bank details. You must provide your own aligned and updated information, as the institutions perform an analysis of your order and will undoubtedly identify this data inconsistency. Never use third party data to apply for a loan application.
Failed to Pay Previous Debts
A negative CPF is synonymous with having a bad name, a poor reputation, which means you have a debt that you have failed to pay. If you are restricted when you apply for the loan, your application will likely have more difficulties to be approved by the banks until it settles the pending issues. "But, my name is clear, and I can't get a loan anyway." That's because the negative CPF is not the only reason that can cause the refusal. 
Payment History
This is one of the main points that financial institutions consider when deciding whether to approve the application and determine the interest rate and limit. The better your payment history, the more likely you will be approved and receive the best interest rate. If you have a history of overdue accounts or negotiating debts, you may be subject to credit disapproval even if you are no longer in arrears.
Payment Capacity
You must have and prove your ability to pay the loan amount requested. Ideally, the value of each installment of the loan does not exceed 15% of your gain to maintain your financial health. The greater your ability to pay, the greater the chance that your application will be approved, and the loan amount will also be higher.
Loan

A

mount
If your debts exceed 30% of your monthly income, there's a greater chance that the institution will grant you a loan. When it comes to long-term loans, the bank's options of not releasing the credit increase too; that's because there will be a greater chance that things get out of control!   
Profile
Your employment relationship and marital status are also factors that can influence when applying for a loan. For this reason, public sector workers, who have greater job stability, tend to find it easier to ask a bank for credit, in the case of so-called 'payroll loans.'
Economic Crisis
When the country's economy is going badly, banks may decide to grant a smaller number of loans due to the pessimistic scenario. That's because the institutions seek to reduce the level of risk they can take. If the expectation of default becomes higher due to an estimate of an increase in the unemployment rate, fewer customers will be able to access credit.
Score
The term 'score' has become increasingly known among Brazilians, mainly for the work done in recent years by credit bureaus. The word refers to a statistical score given to consumers, which is based on market data to know the chances of default in the coming months. For example, a consumer may have a very high score, but his income commitment is also very high. That can result in the application being denied, as the loan portion would not fit into your budget. It is worth remembering that not all financial institutions use the same score data when assessing whether to make the loan or not.
Analyze Your Financial Situation
Before seeking a loan, consider whether you really need the money and how it will be used. If it's not an emergency, it's best to save until you get the capital. Knowing your financial situation is key to determining how much money you spend each month and where you spend it. Knowing the total of your mandatory expenses (such as a mortgage, schools, supermarket, etc.), you can calculate with an estimate of the fee that you can assimilate. Also, analyze how much you spend on leisure and if you can reduce these costs. Try to leave a margin for the unforeseen. 
There are always unexpected expenses, so it is advisable to leave a monthly margin when that time comes. It does not matter if this margin is minimal since unforeseen events do not occur every day. This analysis is not easy, but you can find free applications that can help.
If you're reading this, then the chances are that you need financing to either buy a car, make reforms, get married, or pay for your studies. The point is that whatever the reason for which you need money, you should keep in mind the following recommendations. Knowing these recommendations will help you choose more wisely and avoid wrong choices. Need a loan in Toronto? Get in touch with DLC Estate Mortgages INC today! Backed by a decade of experience in the mortgage universe, they'll guide you through your loan processes and help you determine if now is the right time for you to refinance!