Facade restoration is necessary or even mandatory to keep the walls of your house or building in good condition and avoid any infiltration.
There are 5 main stages in a façade restoration project: diagnosis of the façade, installation of the building site, cleaning of the façade, treatment and repair of the façade and protective finishes. For these operations, Edge Access recommends that you call on the know-how of a specialist company.
Normally the diagnosis of the facade includes:
– Façade pathologies
– Loosening and cracking of facade plaster
– Degradation of facade joints
– Efflorescences
– Paint stripping
– Microcrack
– Urban and biological pollution of facades
– Changing the colour of the facades
A perfectly executed renovation starts first and foremost with an evaluation of the facade, whether it is made of brick, concrete, stone or wood.
This evaluation involves a precise diagnosis of each pathology in order to propose possible treatments.
In this publication we will focus more particularly on the facade diagnosis part.
Types of facade pathologies
In the pathologies without degradation of the support we find:
– Urban and biological pollution of facades;
– Detachment of facade paints;
– Facade colour: change of colour of the facades due to pollution.
In the pathologies with degradation of the support we find:
– Façade coating: cracks and detachment of facade coating;
– Degradation of the joints of the facades;
– Efflorescence.
Normally, each pathology corresponds to a number of consequences and possible causes according to the pathologies as listed in the table below.
Causes and consequences of facade pathologies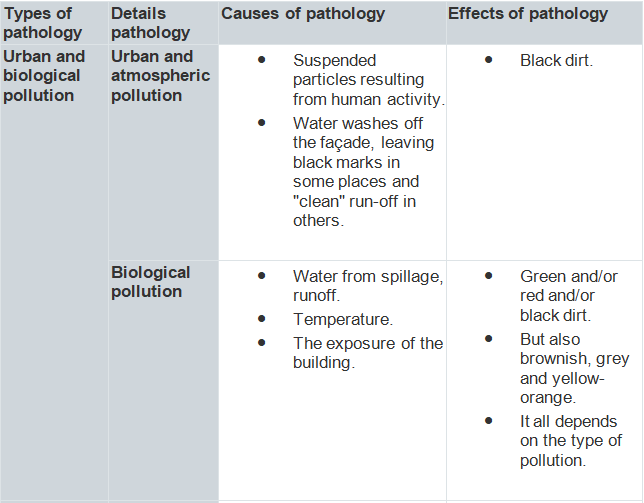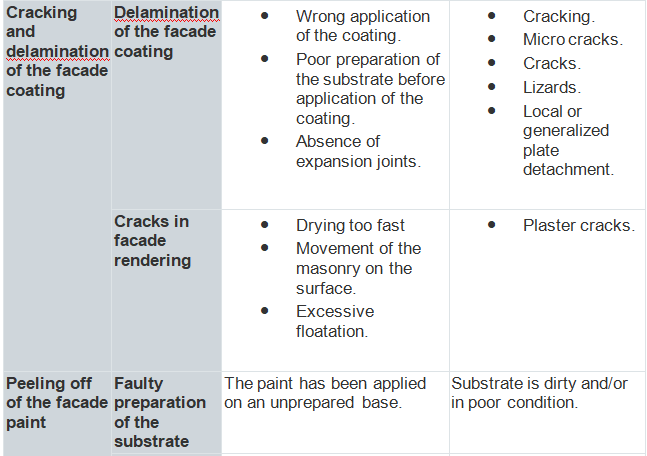 If you wish, you can get in touch with Edge Access for a complete and deeper inspection of your façade. They will accompany you in all stages of your project, from preparation to completion of the work. Also, remember to leave your comments in the section below.