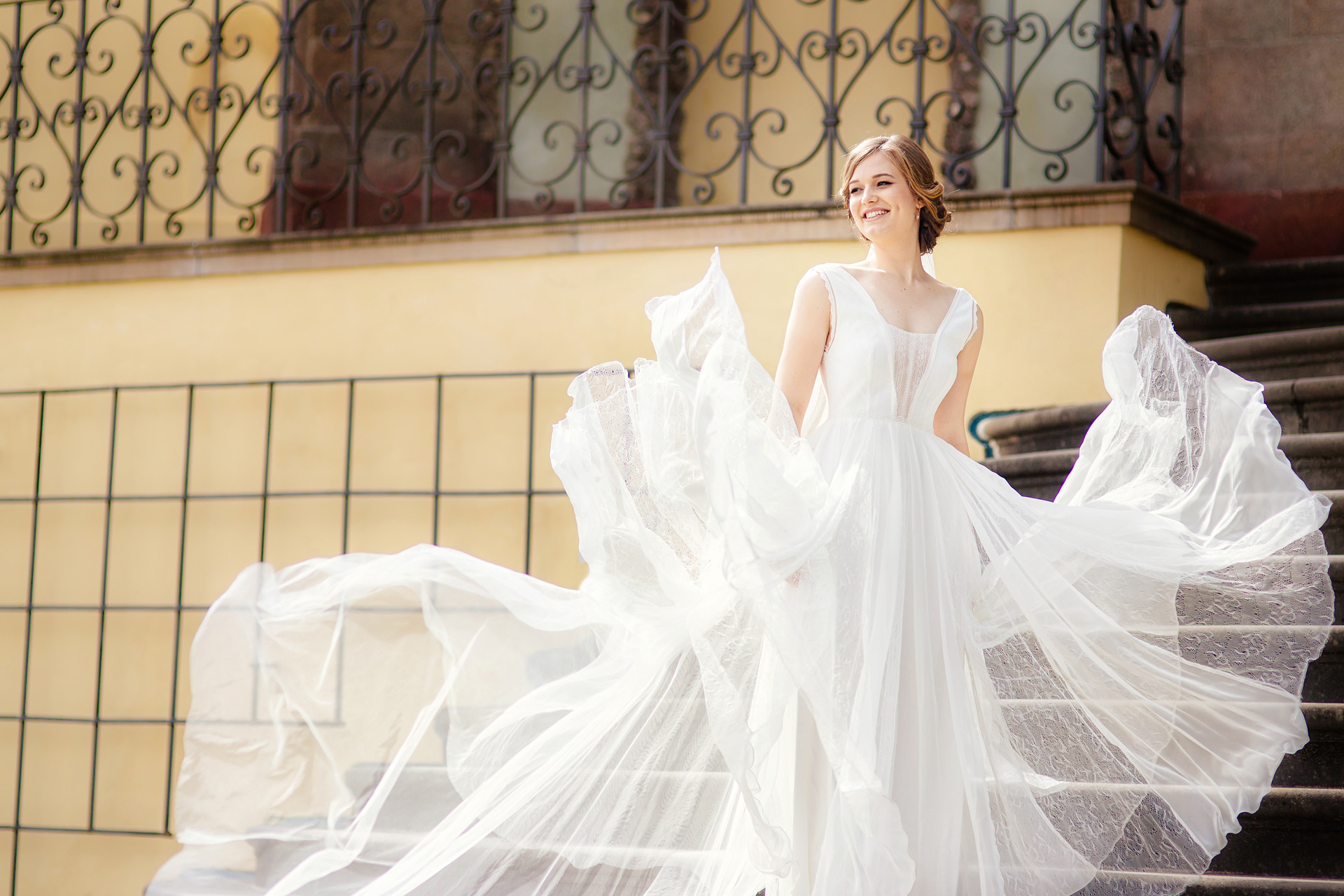 Many have been dreaming about their "big day" and that white, flowing wedding gown since they were six. However, the truth is, finding that perfect wedding dress is not easy at all.
But, don't freak out. Just relax, take a cool beverage (or a hot one) and read out the following article to find out how you can get your dream wedding dress.
#1. Do Research to Find What You Like
Let's face it: wedding dress shopping can be very intimidating sometimes and it's not every day that you will get to hear terms such as Basque waist or Watteau train. So, suppose you want to familiarize yourself with the different wedding gown styles and make the right decision. In that case, you should start ripping pages out of bridal magazines, checking online bridal boutiques and exploring Pinterest. And, if you want to know what kinds of dresses are currently on the market, you should check out what celebrity brides are wearing.
You can compile all these pieces of information and make a folder with pictures or retails of dresses that appeal to you and take it along with you when you go for the wedding shopping.
#2. Know Your Style
Your personal style and preference play a huge role here. Suppose you are a Boho girl at heart. Then, it is evident that you wouldn't want a princess dress for your big day. Or, if you are more a fan of daring necklines and enticing silhouettes, you would most likely go for Maria Del Pilar Bridal's L'amour Collection by Calla Blanche.
Think about whether you prefer a high neck, a scoop neck, a V-neck, or another kind of neckline?

Do you prefer the look of gauzy, flowy dresses or those that are more fitted?

Consider the length that you would like.

Also, consider whether you want to go for a traditional white dress or some other color?

You should also think about the amount of detailing you want for your dress. For example, while some brides have a thing for intricate beading and embellishments, others simply prefer unembellished gowns where the fabric and the cut are enough to make a stunning statement.
Let me give you one tip: You can use your existing outfits as a starting point, especially those that you prefer, that make you feel comfortable and flatter your figure.
#3. Location, Location and Location
Before you start dress shopping, you should know the place and time of your wedding.
For example, let's say you are having a daytime ceremony on the beach. It is evident that you will have to ditch the ball gowns with long trains and dramatic embellishments and opt for the less traditional and more sexy outfits.
But, what if you are going to exchange vows in a candlelit cathedral? Well, you might just opt for the traditional white, floor-length gown. Or a dress with proper coverage, including sleeves. And, of course, short slip dresses or anything similar should be avoided.
And, when it comes to the summer period, it is recommended to go for linen and organdy fabrics, while velvet and brocade are best for the winter season.
#4. Be Open
Often, many brides already have the vision of their perfect wedding dress in their minds. But, here's one thing: there are so many gorgeous gowns out there.
According to most bridal consultants, "most women come in with a set idea of what they want for a gown, then try it on and don't actually love it—and instead, fall for something completely different they have never considered."
Even though you have already made your choice, it is essential to keep an open mind and still try everything as you never know if a wedding gown style you weren't even thinking about ends up being your absolute fave.
#5. Start Searching for Bridal Dresses Early
Believe me, once you start planning for a wedding, you will be faced with the harsh reality: time isn't always on your side.
Did you know that usually, a manufacturer can take nearly four months to make a wedding dress and two months more to complete the alterations? This is why it is recommended to begin your shopping six to nine months before your wedding, especially during the typical "wedding season" where most shops are backlogged.
So, if you want to walk down the aisle with grace and elegance, contact Maria Del Pilar Bridal!