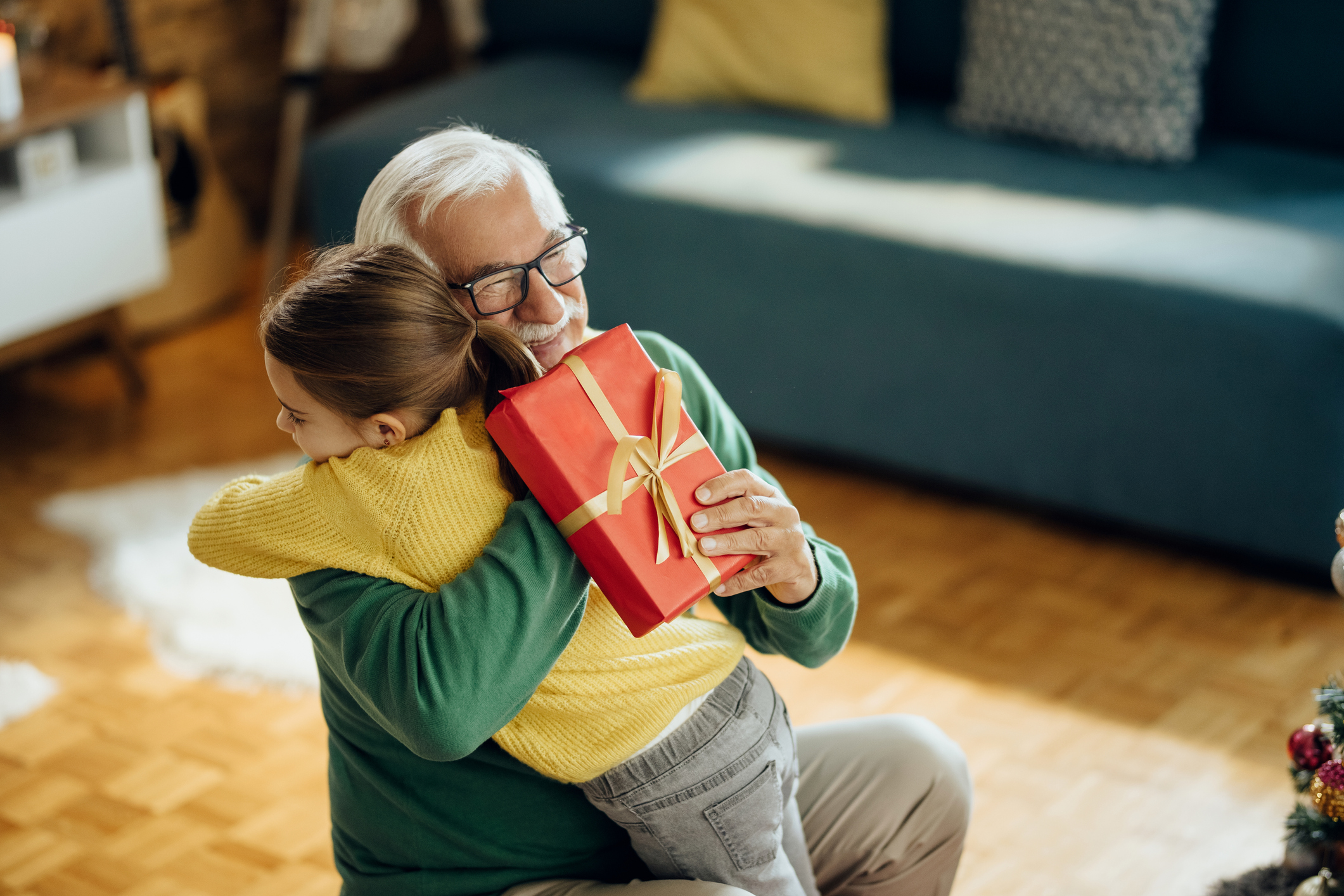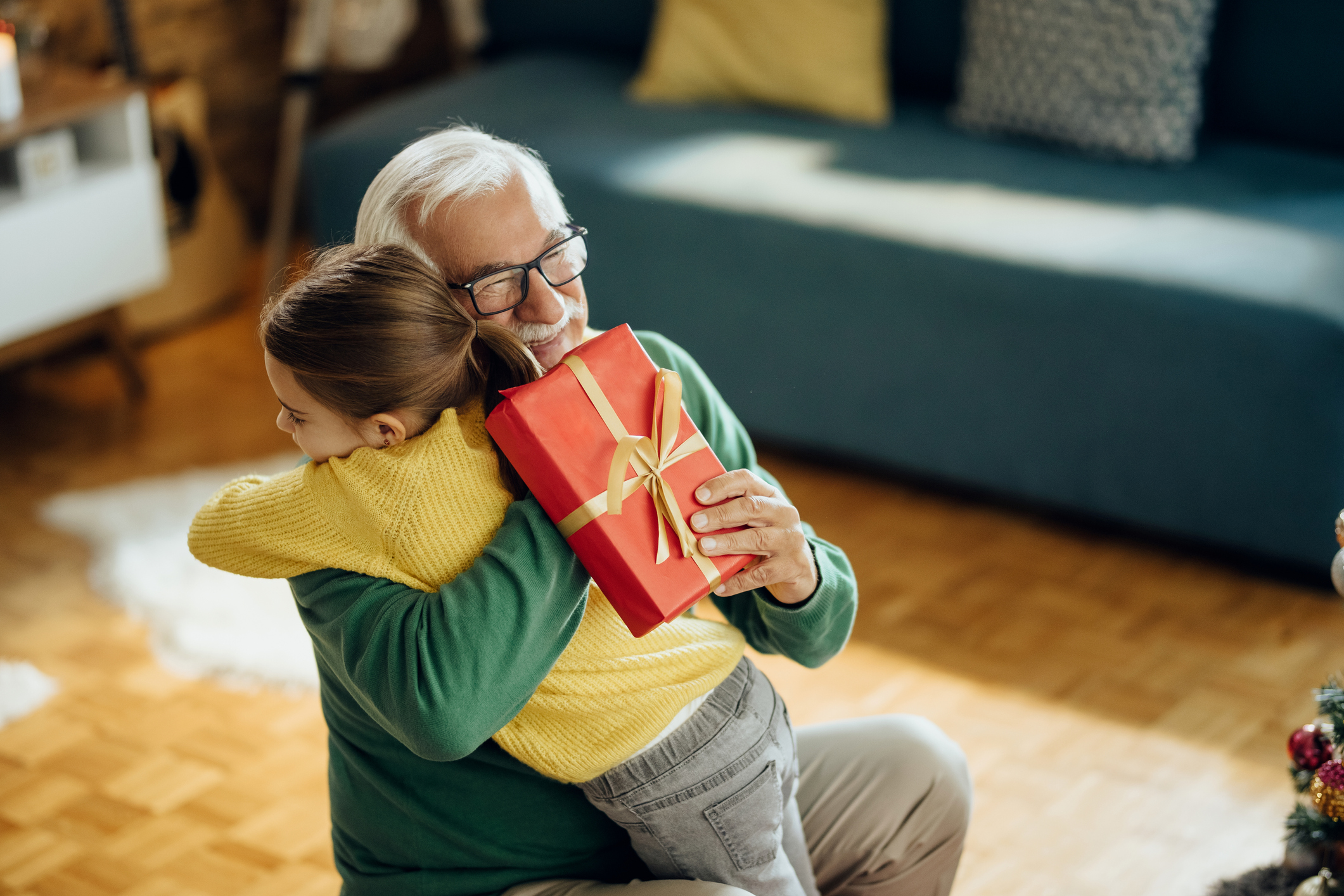 When it comes to choosing gifts for grandparents, your elderly parents or an elderly friend, the options always seem the same as they do every year: wallets, stockings, a watch, a tie. You probably have a drawer with several of each, right? Plus, when you ask them, in their state of mind, not to spend, they usually respond, "Don't buy anything, I have everything." Which doesn't help much.
In principle, we can tell you with complete certainty that what they will appreciate most is that you share time with them. Whether you visit them to talk, take a walk or share a snack. But make sure it's quality time: this time, don't clean, cook, or check on their medication. Sit down to talk and listen. You'll warm his heart like no gift you can buy.
In any case, if you want to buy him something, our specialized home care workers know from experience that what an elderly person values most is practicality. They want gifts that are useful, that make their lives easier or that are fun.
Here we present you with gift ideas for grandparents or seniors, some more expensive and some that won't affect your wallet too much but will be very appreciated by them.
1- The Spare Part They Mentioned
If you've listened to any of your grandparents or elderly parents complain that they can't climb the stairs in their house anymore, the bathtub is uncomfortable or they can't stand the heat this summer, they're probably asking for your help. Moving the bedroom downstairs may seem like a daunting task, but it's not that hard for a young person. Putting in grab bars to get in and out of the bathtub, including a hand-held shower, or giving them a split air conditioner (with installation included) in their favorite room will literally change their life.
2- A TV Sound Bar
Seniors often complain that they can't hear dialogue well in movies or TV shows. Some prefer not to use subtitles when they are available. Hearing loss occurs even before you consider yourself "old. So you can tactfully suggest that the TV doesn't sound good and offer them a Dolby Digital surround sound bar that installs with a single cable and will change your grandfather's or grandmother's TV experience. They also include connections for Bluetooth or Wifi, USB for cell phone to share and listen to music from any device.
3- Fit Clothes
If you want the gift for your grandfather or grandmother to be a piece of clothing or a shoe, this time it's the right piece of clothing and not one that ends up in a drawer. For the elderly, getting dressed alone can be quite a hassle, especially if there is a motor problem or if you suffer from arthritis or osteoarthritis. In these cases, a zipper or a buttonhole can be insurmountable obstacles.
So you can choose comfortable clothes without losing the sense of elegance. Those made of pure cotton are the coolest in summer and do not cause skin allergies. Velcro pants and shirts are a great alternative to zippers and buttonholes. Likewise, pants with elastic waists like those in sports ensembles will be very comfortable for your grandfather or grandmother. All older people appreciate that the garment has pockets.
Almost all adults over the age of 65 suffer from some sort of foot condition. For women, heels are a bad choice, but a heel of no more than 2 cm is likely to be comfortable. As a gift to seniors of both sexes, ditch the pointy toe shoes and, if possible, buy a size above what you wore in your youth. Laces are also not an appropriate option, with the exception of elastics that you tie and adjust once and then slip on without letting go.
4- Medication Organizer
Another of the gifts for grandparents or seniors that is very useful for them is the medication organizer. It is one of those things that you always want to have on hand. The schedule of what medications to take and when can be more complex than a president's schedule. If you want to get away from the typical Tupperware box, there are many more attractive or functional options in the stores.
Small for the wallet or large for the home, in colors and sizes that mimic chocolate, labeled with the days of the week or with the hours, the design of pillboxes is very broad and attractive. You can even give your grandfather or grandmother a digital pillbox and take the time to program it according to their medical instructions.
5- A Special Phone for the Elderly
Your elderly relative probably likes to talk on the phone. But the latest generation of cell phones seem to be designed on purpose so that an elderly person cannot find the icon to call, among so many functions that are totally useless to him.
But there are manufacturers who have taken these needs into account and have designed cell phones with few very large icons, a simple contact book, a flashlight, a physical blocker, etc. They even include an acceptable camera. Among the possibilities of gifts for grandparents or grandmothers, this is one of the most chosen, and at the price of a low-end mobile.